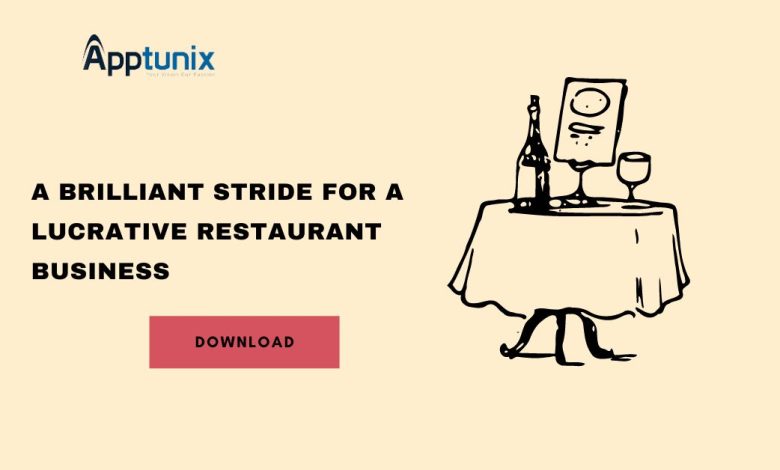 As an aspiring entrepreneur, we're sure you've seen numerous blogs touting the benefits of having a mobile app. Such as how much money you can make and how well your business can grow, and so on. But have you ever wondered how accurate these claims are, or whether it's even. Worthwhile to develop an app for a Restaurant business? Apart from reading everything and hearing a lot of advice. From people around you until your ears bleed, the one question you might be asking yourself at the end of the day. 'Is it worth the investment?'
Restaurant Mobile App Development
1. Deals based on locations
Using iBeacon, you can send people push notifications and deals in and around your restaurants' location during mealtime. On the other hand, you can send relevant information about the deals. If they are closer to your restaurant branch if you are a large chain restaurant.
2. Referral programs
The referral programs are a powerful strategy in the restaurant business. By offering some extra loyalty points and referrals, you can hugely see the difference in customer traction. One of the major reasons why they work is because they are far more personal ones. By sending push notifications, you can remind your customers. How close they are to achieve their goal of winning some food-points.
It is also proven by research that 65% of the customers will download the restaurant apps. If they are promised exclusive deals and offers, and about 80% of the people are returning to the restaurant to win over the benefits.
3. Easier order fulfillment
Just apart from making money, mobile apps make it easier to fulfill orders. Instead of someone having to attend the calls and try to understand clearly what the other person is saying. Instead of relying on the handwriting for understanding what needs to be cooked, the people. Who are responsible for fulfilling orders can clearly understand what needs to be prepared, even the special requirements.
With the mobile app, there is no need for an individual employee to pay and take up the orders. As the customers can directly place the order with instructions, which can be added in the comment section. They could confirm their order by adding an address and making payments directly through the app. Also, cooks can find it easier to see whether the ingredients need to tweak.
 4. Easier reservations
Food lovers like it when they know that there is a place for them in their favorite place. When they travel in some unknown city or when they plan to have a pleasant night out.
5. Better service
If your restaurant or shop is small and cozy, imagine if customers come to your place on a sunny day. All worn out and hungry, but finding a place for them is too difficult. This makes it harder for you to satisfy every customer since they won't have all the world's comfort. It wouldn't benefit you, does it? You can see a new order, prepare it and price it for immediate take out. The work would carry out smoothly and in a chop-chop.
6. Online sharing
Your reputation will automatically boost when the customer shares the app there in the open on the social media platforms, increasing your business.
7. Special deals for better ROI
Try to plant an idea about making the very day into a special one. By sending out some push notifications to the users. For instance, you can consider sending a notification that favors them to save some money. So that, when they decide on choosing a restaurant for an outing. Your food would be the first thing to pop out on their minds.
8. Easy access
According to Chadwick Martin Bailey's research, 62% of the customers. Won't step into the restaurant if they can't see the menu easily on their devices. Instead of relying on providing some exclusive designs of the app, try to make it as simple as possible. It will ensure the user can find it easily without having to go a long way for information.
9. Click to call
Without just having to order or make reservations using the app. You can add a click to call button and provide your customers an easy to make calls for any queries regarding the menu, location, or reservation timings. Though it is just a small detail, it can help customers in a great way. It cuts down the need to look up the contact number on Google, note it down. And then call you to get it answered. By serving them instantly, you can save the risk of losing the customer.
Wrapping up,
While having an app may be a good idea. The work behind making your success into reality is not too easy. But as Apptunix goal is to make every entrepreneurial dream turn into a reality. We have a restaurant app development company solution that could help you develop and launch a restaurant app that will be up and running in no time. Hence get to us anon!