Tech
10 Best Apps for the iPhone for Daily Use in 2022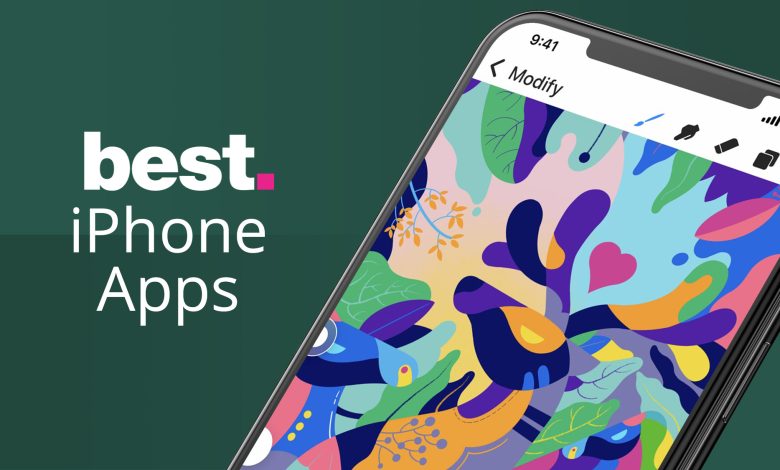 A lot of people want to purchase an iPhone because they love using iOS. However, an iPhone can do a lot more than text and call, and when you spend so much money on buying one, you better explore it, too. Besides the hidden features and tricks in the iPhone 11 or iPhone 12 unlocked, you can also install many exciting and practical applications from the Apple App Store. In this article, we have shared the 10 best apps for your daily use that you can download on any new or used iPhone.
10 Best Apps for iPhone
Below, you will find the 10 best iPhone apps for daily use according to 10 different categories:
COMMUNICATION: Facebook Messenger
The separated child of the well-known Facebook, Facebook Messenger can now stand on its own. You don't need a phone number to use Facebook Messenger. Unlike WhatsApp, Facebook Messenger can be used on any device without requiring the phone. Moreover, unlike iMessage, this app works on all platforms with all its features. You can use this app for messaging, audio calling, and video calling. Besides, you can enjoy several fun features like AR masks, stickers, and gifs. You can also play games with your contacts as well as make mobile payments.
EDUCATION & INFORMATION: Duolingo
Duolingo is a language learning and teaching app. It is a free app, and as far as free language-learning apps are concerned, you won't get a better alternative. Moreover, now you can even enjoy offline lessons after the latest updates. So, you are no longer bound by the Internet for using this app.
If you are anything like us, you rarely use your TV or PC to watch your favorite shows. Most people spend their time on their phones for entertainment purposes, and entertainment remains incomplete without Netflix. If you want to Netflix and chill on your couch after you get back from work, you can install its app from the App Store. While the app is free to download, you need to buy a subscription to use it and watch your favorite shows. 
The world is going paperless, and dollar bills will soon be obsolete. And does anyone even remember how to write a check? No, because of apps like Apple Pay Cash and Venmo. You need to download the Venmo app, connect it to your bank account, and pay your friends back for the drinks they paid for last time.
FOOD & TRAVEL: Google Maps
You have got people to meet and places to go. But what if you don't remember the directions? Fear not because Google Maps is here to help. This app is a lifesaver for anyone and everyone with its most up-to-date and detailed geographical information for almost every country. Moreover, it works on nearly all new and used devices, no matter how old your iPhone model is. It means whether you have an iPhone 5S or an iPhone 11 unlocked or an iPhone 13 Pro Max, Google Maps works well on all these devices.
LIFESTYLE & HOBBY: Dubsmash
What TikTok is doing these days, Dubsmash did way before it was cool. You can use Dubsmash to create and share short videos of lip-syncing to a variety of audio clips. It is a fun-filled app you can use with your friends to have fun on a sleepover or cheer yourself up on a dull day. You can create and share humorous content or lip-sync viral movie dialogues and share with the world to enjoy.
If you want a fully packed image editing application, PicsArt is the answer. It is full of creative overlays, filters, stickers, frames, layers, clone stamps, curves, and masks. You may even find those tools here that you didn't even know existed or you needed. And what's better than that? It has its own social community where you can share your designs, and others can remix them.
Remote working became popular with the pandemic, but it is here to stay. It means the task management tools, like Asana, are also gonna be used by most organizations. Having Asana on your iPhone can improve your productivity because you don't have to wait to check your tasks and updates. You can get notifications about assigned tasks, status changes, and comments. The Asana app works on iOS 13 and above, which means your iPhone 11 unlocked will run it efficiently.
Nowadays, cybersecurity is a massive concern, with service providers getting snoopy and cybercriminals spying. Luckily, keeping yourself protected from online threats is not as impossible as it may seem. You can install security apps like NordVPN and protect your privacy. Having this app on your iPhone allows you to use public WiFi connections without having to worry about a cyberattack. 
SOCIAL NETWORKING: Instagram
Being the Internet's number one photo and video sharing app, you have got to have it on your iPhone. You can enjoy its addictive social discovery tools that the company keeps updating. Moreover, it offers the best of most social media platforms with its wide range of features. You have Snapchat-like stories and Messenger-like Direct Messages. But the primary feature of this app is to share drool-worthy images and videos with your friends, family, and followers. 
The Bottom Line
Whether you have an iPhone 11 or iPhone 12 unlocked, there are a variety of fun applications that you can download. Some of the applications are purely for entertainment purposes, while others offer practical benefits, like finance or fitness apps. Most of the apps mentioned in this article are freely available on the Apple App Store. However, you can also purchase a number of other helpful applications to get the maximum benefit from your iPhone. Gone are the days when phones were used for texting and calling; nowadays, you can do virtually everything on your iPhone.