Business
Understanding Different Stages Of B2B eCommerce Business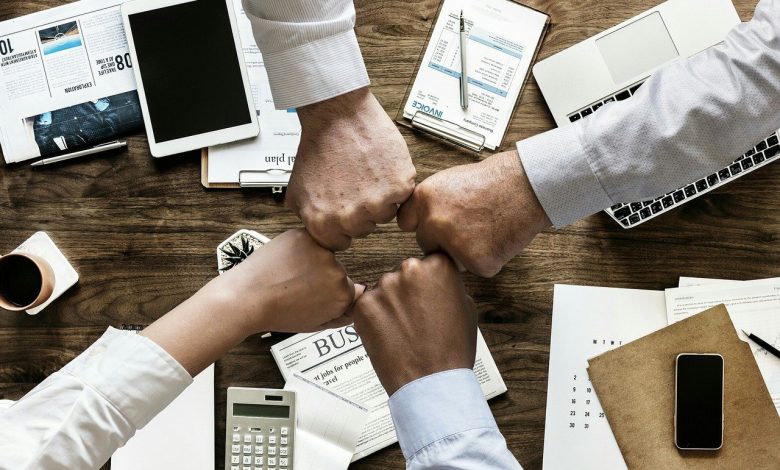 Getting started with a B2B eCommerce platform is simple and effective. It is due to several reliable platforms available for product-based enterprises like yours. All you need to do is register on the platform to start selling or buying genuine products in bulk. And that too at a cost-effective price range.
But before actually registering your business as a product-based manufacturer, wholesaler, and retailer in India, know about the different stages of the B2B platform. Here in this blog, we let you know the four stages of a B2B eCommerce mobile app to prepare you better and prevent any obstacles while getting started.
Four Stages of B2B eCommerce Business
Startup stage: It all starts with an idea when you decide to register your business on a B2B eCommerce platform and further decide the products to deal in. During this first stage of business, you have to decide which products to sell or buy, how to reach the target marketplace, determining customer segments, and understanding their requirements. You also have to decide how to adjust your business when customer demands change over time.
Growth stage: The 2nd stage of the B2B eCommerce business is the growth one. In this particular stage, you have already crossed the breakeven point of starting your sales patterns and start receiving substantial profits from different directions. Now, you need to think about how to expand your business with the help of this platform in terms of increasing sales patterns and overall profit ratio. Moreover, decide how to further reduce your expenditures and increase earnings.
Expansion Stage: Once you have established your reputation as a well-known product manufacturer, retailer, wholesaler, or distributor. There comes the next stage of further expanding your business. It could be finding a new set of domestic or international business clients, increasing your product offerings, increasing market share, and overall revenue. It is the stage in the B2B eCommerce platform that determines your futuristic growth.
Maturity Stage: Once you reach the pinnacle of business success with the help of a B2B eCommerce platform, you need to adopt more technologies or start with an omnichannel or multichannel business model. At this particular stage, you are also experiencing the smooth flow of cash from all sides, increasing orders, and staying ahead of the competition.
Key Advantages of Using B2B eCommerce Platform
After understanding the different stages of a B2B eCommerce app or a website. Next to know the key advantages of taking your business online.
Better manage customers & suppliers: Managing your product-based business through B2B mobile app gives you the flexibility to run from any place and time. It helps meet order fulfillment of different demographics of customers with ease. Fully automated business operations via a reliable application allow you to spend less on infrastructure and invest limited in business management. As a result, you will have better control over the business and the capability to meet diverse suppliers' and customers' requirements.
Sell more sets of products: With an easily accessible B2B platform, have the flexibility to cross-sell and up-sell a wide range of products to existing customers. It further helps you gain the confidence of the existing customers and allow them to recommend your offerings to an additional set of potential customers.
Expand your business effectively: B2B eCommerce not only helps you make stronghold ties with the existing customer base. It further provides you the opportunity to expand your customer base across distinctive demographics. You can target both domestic and international sets of business clients to increase the overall profit ratio.
Conclusion
Take your product-based business online with the help of a B2B eCommerce app. Do understand the different stages of this digital model of business along with the advantages to feeling more confident and reliable on the same.