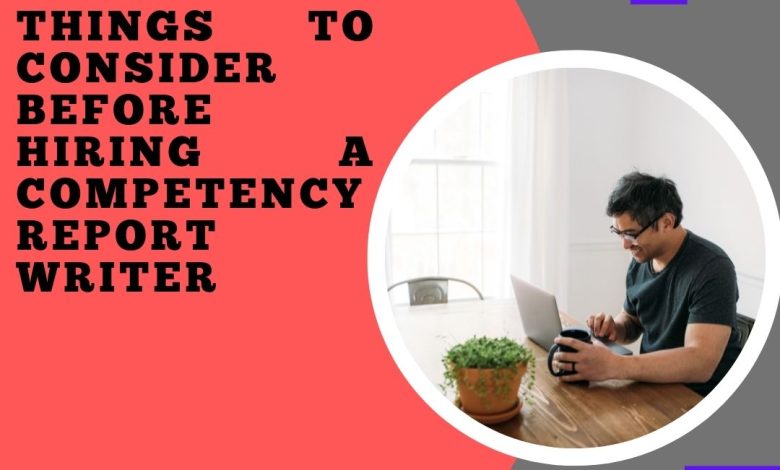 Engineers across the world, especially in backward or developing countries try to migrate to developed countries for better career options. Therefore, countries like New Zealand, Australia, Canada and the UK receive countless engineering competency reports for assessment. That's why it's very easy for them to reject an application even on the basis of a minor mistake. So, you have to be more careful when you write your competency report to show your engineering ability. However, if you are a non-professional, writing this report will be very difficult for you. In that case, the best option to deal with this problem is to hire a professional competency report writer.
Now, the question is how you will hire an expert to show your engineering knowledge, work experience and skills. Having paid attention to your need, we have written his blog. Here, we will provide you with useful tips to hire an expert for this purpose.
Also Check: How to Make the Most of Your Internet Marketing Campaigns
Key considerations before hiring a competency report writer:
Your expectations:
The first thing you should do is to note down the abilities you want to highlight in the report. Besides that, prepare a list of the questions and doubts that pop up in your mind.
After that, make a list of the terms and conditions you find agreeable. While writing all these things, pay heed to your budget. Doing this will help you know clearly what you want. In addition, you will also get an idea of what to ask when you contact the firm.
The chosen firm's credibility and the writer's capability:
When you choose a firm after having thorough research, you must read its online reviews. When doing so, pay heed to the benefits those clients received by hiring the firm. Aside from that, see how well the firm behaved towards those clients after taking money from them. In short, do everything that you can to ensure that the firm is genuine.
After doing that, you must interview the writer. Only knowing their educational qualifications and work experience are not sufficient. As a matter of fact, you should ensure their eligibility by asking the following questions:
What methods do they use to stay updated with the latest engineering competency report assessment criteria?
How do they polish their writing skills?
What points do they take into account when writing a report?
Under whom (like quality analysts) do they write the report?
What tools and software systems do they use for quality and plagiarism checks?
When you ask them all these questions, see how interested they are in your project. You must remember that only an interested writer can write a wonderful competency report.
Your self-control:
When you look for a competency report writer online, many firms will try to impress you by showing exciting offers and discounts. If it happens, then you should have a tremendous amount of self-control. As a matter of fact, you should ignore such firms, as these firms can be frauds.
Always remember that you need to know the credibility of the firm and the capability of the writer. As far as such offers and discounts are concerned, you can take them. However, remember to take them only after making sure that you are hiring a genuine firm whose writer is competent.
Besides that, you must not fall prey to fake promises or exaggerated statements. In fact, you should think logically and make a decision after thorough consideration.
Your rights:
It's also a must for you to know and ask for your rights as a client. For that, you should ask for the following things:
A money-back guarantee
Free Turnitin reports
Unlimited free corrections
Round-the-clock customer support services
Direct communication with the writer
Privacy
Transparency
If the firm doesn't provide you with any of these things, don't hire it. Let's take an example of how you use one of these facilities or services for your good:
If you don't get your report written the way you expected, you can ask the writer for edits and changes. They will do so unless they make your report to your satisfaction. The thing that will compel them to do it is the facility of unlimited free corrections.
Free professional advice, reference materials and bibliographies:
When hiring a competency report writer, you should ask for free professional advice, reference materials and bibliographies. All these things will help you gain expertise in your engineering field. This expertise will also help you make progress in your professional life in leaps and bounds. So, look for long-term benefits, and don't be satisfied only with a competency report.