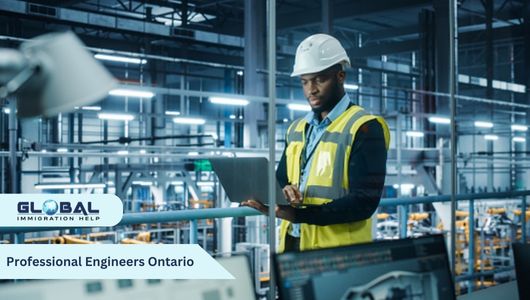 The Student Membership Program (SMP) is one of the best ways for you, as a student, to connect with PEO. Moreover, you can also have a connection with the engineering community while studying engineering in a post-secondary school in Ontario.
You can join it for free. This program is open to all undergraduate engineering students. PEO will not spam you, and you will get important information from it.
With the SMP registration, you will be able to stay in touch with the association regulating professional engineering in Ontario. Furthermore, you will get a head start in establishing a connection to the professional engineering community of over 85,000 members.
PEO SMP benefits:
Have a student website with information on engineering news/presentations/surveys and issues. Additionally, you will know how to obtain your licence, transition into the EIT program, and access mentorship opportunities through PEO.
Get invitations/email notices for local presentations/events that PEO and other organizations offer (including student pricing, in some cases).
Have opportunities to have your questions regarding licensure and engineering answered by PEO and engineering community members
Get access to PEO's official journal, Engineering Dimensions by means of your post-secondary School's Engineering Society.
Also Visit: Monthly Immigration News 2022
What is PEO Engineering Intern Program?
Professional Engineers Ontario's Engineering Intern (EIT) program offers guidance and assistance to engineering graduates. It provides them with all that, as they gain 48 months of acceptable engineering work experience. PEO provides annual reviews of experience to ensure that an application is 'in the right direction for licensing. In addition, the student will get the following benefits:
Get the opportunity to receive confidential, detailed, and annual work experience reviews.
Have the eligibility to take part in PEO's Licensure Assistance Program.
Get access to Engineering Dimensions, PEO's official journal.
Have opportunities to go to PEO and PEO Chapter EIT seminars.
Get the opportunity to join a PEO chapter, attend meetings, and network with professional colleagues.
Receive email notices about events or items of interest related to your development into a licensed engineer.
Have access to the PEO's online portal.
Get the opportunity to take part in online discussions with other PEO members on the association's LinkedIn discussion group.
Have the opportunity to join the Ontario Society of Professional Engineers. Furthermore, you can participate in their member-only services, like insurance and investment plans and an online Career Centre.
Who is eligible for PEO EIT Program?
If you hold an undergraduate degree from a CEAB-accredited program, then you can register in PEO's EIT program. For that, you need to check the appropriate box in the EIT Program section of the application form.
If you have already for a licence, send a written request to your admissions representative or to eit@peo.on.ca. Furthermore, if you want to enroll in the EIT program, send a written request to your admissions representative or to eit@peo.on.ca.
If graduated from a non-CEAB school, you can enroll in the EIT program. You can do so when you have fulfilled the academic requirements for a licence. These requirements are prescribed by this Regulation. Or, you are in the process of completing the examinations. These examinations are required by the Academic Requirements Committee to fulfill those requirements.
PEO Engineering work experience requirements for licence:
Ontario law needs you to have four years of engineering work experience before you can attain your professional engineering licence. Out of this experience, one year of experience must be from a Canadian jurisdiction. It ensures that you have sufficient exposure to Canadian engineering codes, technical standards, legislation, and regulations.
PEO assesses each applicant's engineering work experience against five quality-based criteria:
Practical experience
Application of theory
Management of engineering
Communication skills
Awareness of the engineering social implications
For a licence, you need to demonstrate a minimum of 48 months of verifiable and acceptable engineering experience. You should have gained this experience after completing your undergraduate engineering degree.
Another requirement for a licence is NPPE?
NPPE or the National Professional Practice Examination is a 2.5-hour, closed-book, online exam on ethics. Besides that, this exam also will let the authority know your knowledge about professional practice, engineering l, aw, and professional liability.
You may write the NPPE anytime (within the PEO's given time), as you gain 48 months of engineering work experience. To less the time to licence, you need to write the NPPE early in the time limit of PEO.