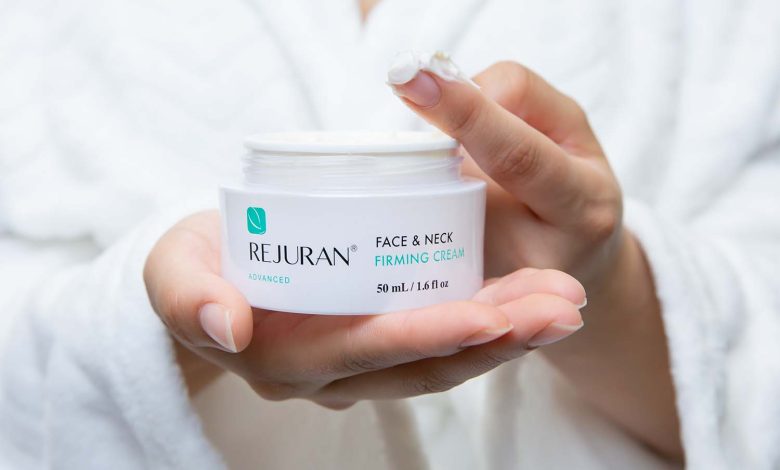 With fall right around the corner, you're probably getting excited about everything the season brings. Those crisp mornings followed by warm afternoons are a welcome change from the blazing hot sun and humidity. But with the transition comes changes to your skin too. Now is a good time to add more moisture to your skin with a nourishing face and neck cream and assess sun stress from the summer. As you prepare for the cooler days ahead, help repair your skin and reboot your routine with the following tips.
Use a Restorative Face and Neck Cream
Your fall skincare lineup may involve a rich, nourishing face and neck cream. A moisture-plumping moisturizer can help renew the appearance of dry, damaged skin and improve the look of fine lines and wrinkles. With ingredients like peptides and hyaluronic acid, the product may also be able to help revitalize and firm the look of your complexion and the skin on your neck. A nutrient-rich face and neck cream can do wonders for your skin and help give you a more sculpted look.
Apply Cooling Face Masks Before Bed
The in-between season is a great time of year to regularly apply a sheet mask to your face. Ingredients such as calming aloe vera and adenosine can soothe stressed skin and support natural healing. Make masking part of your nightly ritual for 10 to 20 minutes, and then gently massage the excess essence from the mask into your skin. A well-formulated sheet mask may help with dry, tight, or sensitive skin. It may also help address the appearance of redness from environmental factors or harsh treatments and peels.
Address the Appearance of Dark Spots
Before switching to a fall regimen, you may need to assess any marks the summer season left on your skin. An advanced dark spot corrector is a powerful product for addressing sun damage, hyperpigmentation, and age spots. Seek out a product that is hydroquinone-free and gentle enough for sensitive skin. You can also address sun damage or acne scars with a high-quality, oil-free scar gel for all skin types. Choose a scar gel with dermatologist-recommended ingredients proven to visibly improve the look of discoloration and uneven skin texture.
Add Eye Cream Into the Mix
The delicate skin under your eyes is the first area on the face to experience the changing seasons. You lose moisture in the under-eye area, so fine lines may look more prominent, or puffiness may be more visible. It's time for an overnight eye gel to come to the rescue. A moisturizing blend of ingredients, such as hyaluronic acid, vitamin C, and algae work well together. The combination helps protect your skin from free-radical damage to reveal healthier, brighter-looking under-eyes.
Boost Moisture Retention with Hyaluronic Acid Serum
As your skin reacts to new temperatures and drops in humidity, you may need a product that helps your skin retain proper moisture levels. One way to quench its thirst is with a concentrated serum with plumping hyaluronic acid. Hyaluronic acid helps lock in moisture. As a result, your skin may appear more supple, especially with the consistent application of a high-quality anti aging serum.
About Rejuran®
Scientifically advanced skincare products from Rejuran® are designed to meet your specific skincare needs. Whether you want to minimize visible signs of aging or fade the look of scars caused by acne, Rejuran® products can help empower you. The brand is set apart by their exclusive use of c-PDRN®, a patented Marine Growth Factor. Products with c-PDRN® encourage natural collagen production and promote cellular turnover. This versatile ingredient can also improve the appearance of unevenness and discoloration while enhancing the performance of other key active ingredients. Get the healthy, glowing, smooth skin you desire with the help of Rejuran®. Backed by top dermatologists and sold in medspas, Rejuran® is loved by consumers of all ages and skin types. From dark spot corrector to retinol serum, you can target your skincare concerns with products from Rejuran®.
Supercharge your fall skincare with Rejuran® at https://rejuranusa.com/