Tech
Must-have features of Airbnb like app development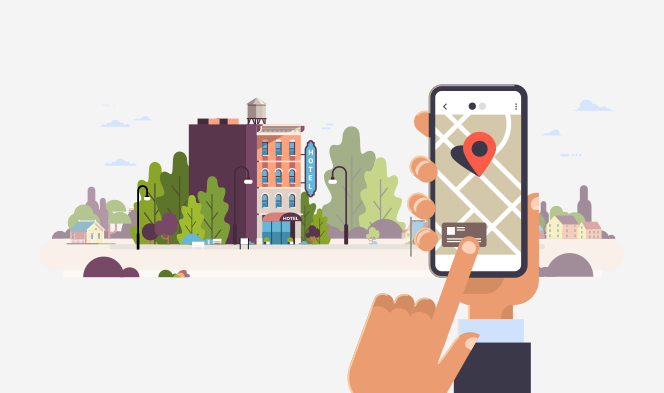 Airbnb, as a website, is based on the idea of creating robust peer-to-peer rental platforms for certain industries, such as vacations, cars, office space, boats, and so on. By having incorporated features and specs to start rental platforms, an Airbnb clone script designed with the latest technology makes this procedure as simple as feasible.
We need to focus on things like Host, Guest, and Admin, and what kind of role and access they receive to manage the rental business, especially when replicating the features of Airbnb like applications in some key cities. And we should begin by identifying the most prevalent potential features for an Airbnb-like service.
Sign Up-Login
The first and most important function that every end-user requires is to get inside the app using social networking or Google direct login to make the signup process quick and gratifying, as well as to show the products as soon as they enter the app without hesitation and to make a positive first impression.
It's All About Roles and Access
In terms of managing a rental business application, three main types of responsibilities are frequently required.
The Host has the ability to add/remove admins as well as make changes to the application's settings.
The rental products for your sharing economy platform can be added or removed by the administrator.
Customers can inquire about products and message customer service with any questions before confirming and paying for them.
The application should be user-friendly and multilingual, especially for guests.
These things assist everyone on their side in running the market more efficiently and without interruptions.
Details on the Product
Commodity refers to goods, real estate, and services. Yes, apart from all the ideologies, the final decision in matters of consumer choice is up to the client, therefore make sure the customer has a secure booking process on the platform. Aside from that, the specs should be explicit in order to make an informed platform decision. You may improve your website by giving hosts the ability to,
Upload photographs that are both perfect and authentic.
Give a detailed description including pricing information.
Management of reviews and ratings
Offers and information about the properties
When viewing any of the above-mentioned listings, guests can make an informed decision based on the host's performance as well as a variety of other considerations.
Notifications through Push
Once a customer expresses interest in our business, it is our obligation to remind them of the plans, dates, and times through push notifications, as well as for remarketing purposes by asking them to introduce their friends to increase the number of members for the business.
Pricing
Pricing is the last thing a guest should be concerned about since when it comes to online bookings, customers will be confronted with a variety of charges that should not deter them from confirming the reservation, such as
Fees for Currency Exchange
Value-Added Taxes (VAT) and Location-Based Taxes (LBT)
Taxes that are based on where you live
Service Charges
In terms of 'For what I'm paying' and 'How much is it?', payment details should be easy and understandable to the client. These are the main elements on which we should focus more.
So far, we've reviewed the features of what we'll need for the Airbnb application development, and if you'd like to learn more about Airbnb, including application development, please contact us.