Real Estate
Arabian Ranches 3 Dubai: Everything You Need To Know.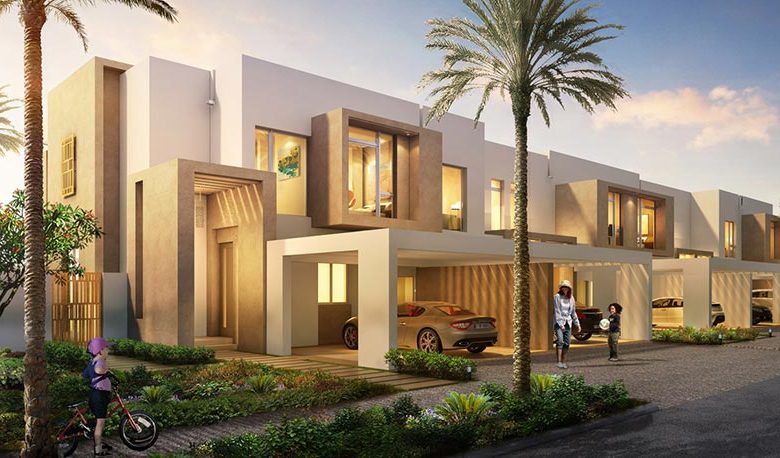 A well secure gated community near ranches 2 beyond ordinary living. Live to the fullest of your heart and comfort in luxury living. A desert-themed development with a modern touch. Contemporary and extraordinary living is what emaar present in this development.
Spacious home with a landscape and a lush green view is set to be your next home at Arabian ranches 3. A gated community with 5 entry points. Well secure area with numerous options of living.
An extension to existing Arabian ranches with many indoor and outdoor facilities. Design to create a family-oriented area. Emaar developers launched Arabian ranches 3 in 2019. Expected to be complete in mid-2022. Arabian ranches 3 is a high-class living residence area with outdoor facilities for family residents.
Arabian ranches 3 master plan
The master plan developers are Emaar properties. June Villas is a new phase of the Arabian Ranches III community launched by Emaar Properties, which offers the first twin villas. Arabian Ranches III also includes Sun, Joy, Spring, and Ruba townhomes, which are in high demand among investors and end-users.
Arabian ranches 3 will bring out the 4000 villas and townhouses for residents and investors. Major facilities included. Luxury villas at Arabian ranches 3 exist with different payment plans. Easy payment plan for people who want to buy a villa at Arabian ranches 3 by Emaar developers.
A new development with 4 bedroom villas at Arabian ranches 3 for sale with central park view, what else one can want for living in the land of Dubai.
Therefore, Arabian Ranches 3 boasts grand landscaped areas and expansive outdoor spaces. There are sprinklers, playgrounds, pools, and jogging tracks throughout the neighborhood. Central Park with a cricket pitch and multiple other sports courts promotes a healthy lifestyle. Moreover, residents who want to follow a fitness routine can hit the gym and clubhouse within the community.
Arabian ranches 3 bedroom villas 
These 3 bedrooms villas included center terrace and maids room for residence convenience.

Four bedrooms included two end corner terraces which enhanced the beauty of the residence with automatically improved living style and standard.

A standard of living with luxury is what their criteria are to launch such a luxurious area in Dubai.

Developed by well-known developers by email.

Featuring up to 4000 3,4 bedroom villas and townhouses.

Investing in this emaar project can bring investors a great profit once completed.
Arabian ranches 3 by Emaar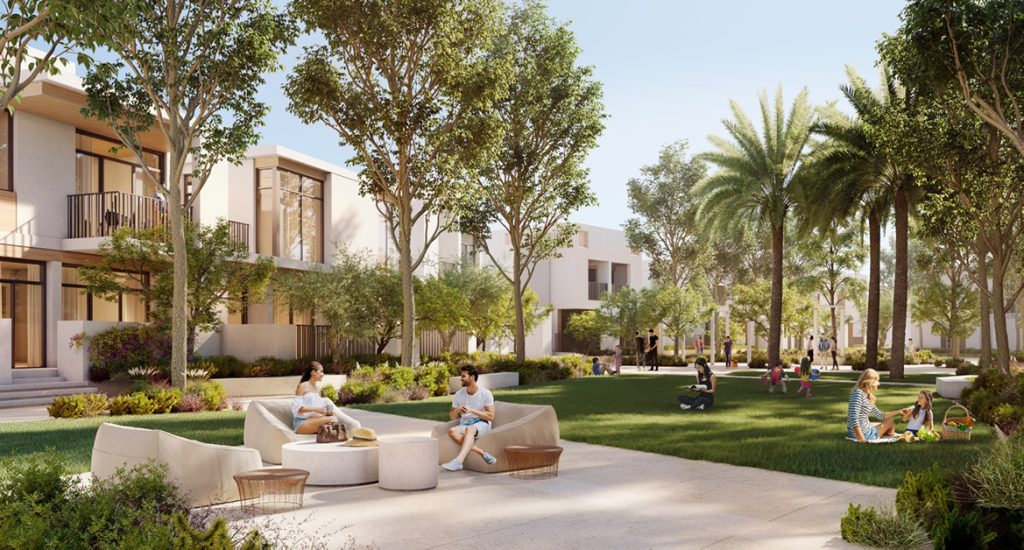 Emaar won to achieve so many contracts and count on big developers in Dubai. Emaar awarded the contract to build its first 3D printed home in Arabian Ranches 3. The use of 3D printing technology will also contribute to the sustainable use of resources by reducing the waste of construction materials.
The 3D printed home will serve as a model for investors to better understand the concept and appreciate the added value that advanced technology brings to the real estate sector.
Emaar developers bring out the best construction plan in every new development.

Emaar developed the Arabian ranches with innovative architecture and contemporary style.

Stylish and elegant of the area say once you enter in the area by yourself.

Visit and admire the making of new developments.

Created a beautiful home for you within the center of the city.
Location of Arabian ranches 3
From Arabian Ranches 3 it takes roughly 24 minutes to drive to Dubai Mall, 24 minutes to Palm Jumeirah, 23 minutes to Burj Al Arab, and 28 minutes to The Walk JBR.*
The Dubai international airport is just a few minutes away and easy access to Palm Jumeirah by minutes derives from Dubai Arabian ranches 3.
Elegant living with unique interior design. Topping the list, Sun is a residential cluster of townhouses boasting generous living spaces. These properties are divided into two types based on the color palette and architectural themes. Type 1 includes desert-inspired townhouses with the facade in earthy tones while Type 2 homes are modern structures in whites and greys. The lazy river and splash deck in Arabian Ranches III, 
Next on the popularity list is Joy, Arabian Ranches 3 with expected handovers in August 2022. There are three types of 3 and 4-bed.
Arabian ranches 3 Dubai
This project are a vital attraction for foreign investors because of the freehold area opportunity for foreign investors. With the success of other projects of Emaar, this development has high-end amenities for residents and investors.
The constant evolution of the Dubai real estate market is the best option coming out from a well-known developer, Emaar. If you own a personal vehicle, the parking facility is there at Arabian ranches 3. A tremendous space for car parking is being designated for residents to safely park their car vehicles.
Read Also: What are the best home designing trends to watch out 2022
One can easily access the Global Village located a short drive from Ranches 3 to attend a calendar full of cultural performances and holiday events. The 24th season included world-famous structures including the Taj Mahal and the Tower of Pisa. Besides, there were parades, street shows,s and the signature magic shows for young ones.
A golf facility at the Arabian ranches golf course and riding facility at the Dubai polo club. Enjoy when settled in such an area full of occupancy material.
Public Transportation
Public Transportation is under construction for residence convenience and given a space separately for it. The Metro station is right in front of the pedestrian bridge in the area. Arabian Ranches 3 lies between Emirates Road and Sheikh Zayed Bin Hamdan Al Nahyan Street.
Emaar has developed the area with every facility, from parking issues to transportation through the metro all by keen planning to give the best out of the best for residents. Dubai is already moving fast towards technology.
This technology gives a unique way of living style and standard. A family acquainted residence with lush views from the terrace of every property makes an extraordinary living. Outstanding planning of every amenities for family, kids, and old age persons.
Arabian Ranches 3 villas for sale.
Emaar make this project has a strategic location between Emirates Road and Sheikh Zayed Bin Hamdan Al Nahyan Street.
Safe and secure area

Ecological living

Luxury villas

Park view residence

Investment 

Contemporary architecture

New construction

Untouch residence

Park

School

Golf course

Shopping plaza

Food outdoor options
Emaar developers master plan to develop such a safe secure gated community. The community is still under construction and yet not completed but most of the part is built and seems to be in demand once completed increasing their worth. Emaar properties have always set a high standard for construction and set another level one after another.
Setting a bar high is what Emaar aims to bring out for residents and investors.

Arabian ranches 3 villas for sale in Dubai with 3 bedroom villa to 4 bedroom villas.

Different properties are listed for sale with different benefits and advantages.

To know the best deal out of more than  4000 villas and residences you need to get in touch with real estate in Dubai.

Next level real estate helps buyers and investors to consult with experienced real estate dubai agents through their company.

The next level is collaborating with a client to ask any queries regarding any specific property and give all the briefing a client can need.