Real Estate
Family Holiday Park Scotland – 5 Great Places to Stay in Scotland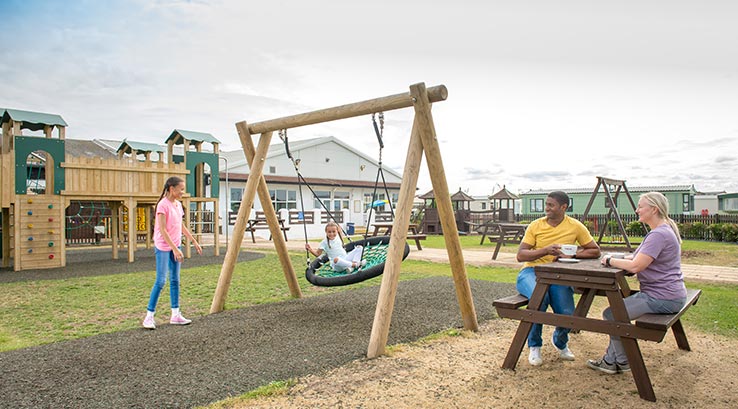 Scotland is an amazing country to holiday, and there are many fantastic places to go and explore. If you want to make the most of your holiday, you should consider staying at a Family Holiday Park Scotland. You'll be able to take advantage of the Scottish countryside while on holiday, and you'll have access to some great beaches.
Loch Katrine
If you're looking for a holiday to Scotland that's both scenic and quaint, look no further than Loch Katrine. This nine-mile-long S-shaped loch lies within the Loch Lomond and The Trossachs National Park. It is a popular attraction for tourists, and offers a variety of water sports. Visitors can also enjoy boating and fly fishing.
The loch is also a wonderful spot for cycling and walking. The landmark steamship, the Sir Walter Scott, offers sightseeing cruises of the loch. Guests can also rent bikes for an hour, day, or week. There are also restaurants and gift shops at Loch Katrine. In addition to the holiday park, you'll find a café, restaurant bar, and gift shop.
For camping, the Loch Katrine Eco Camping site offers hot showers and toilets. The site is also accessible for wheelchair users. There are also two cafes on site, and the park's dock is convenient for boat trips. Visitors can choose from traditional camping or eco-lodges for up to four people. The eco-lodges are equipped with kitchenettes and bathrooms, and some have optional en-suite facilities.
The Trossachs National Park is home to Loch Katrine, a beautiful loch that is well worth exploring. The scenic beauty of the loch inspired Sir Walter Scott's famous poem, "The Lady of the Lake". It still beguiles visitors more than two centuries after its original publication. Queen Victoria even took a boat trip on the loch in 1869.
Whitecairn
Located in the south west of Scotland, the Whitecairn Holiday Park is the ideal base to explore the countryside. It offers luxury lodges with hot tubs, and modern touring facilities. There is also a children's play area and fishing pond, making this a great place for families to spend their next holiday.
Located on a hillside overlooking Luce Bay, Whitecairn Holiday Park is near Glenluce village and the stunning Mull of Galloway. The park offers luxurious lodges in a stunning setting, with either two or three bedrooms. You can also take advantage of the many activities on site, such as golf, water sports, or hill walking. There are plenty of activities for all ages, so you are sure to find something that suits your family.
Families can choose from self-catering holiday accommodation in the park's deluxe lodges, which feature private hot tubs. These lodges are modern and spacious and feature a comfortable living area and contemporary kitchens. They also have outdoor seating and garden furniture. Some of the lodges even have an en-suite shower.
Craig Tara
Craig Tara Family Holiday Park Scotland is a holiday camp near Ayr, South Ayrshire. The camp, which was formerly Butlin's Ayr, is run by Haven Holidays. During 1999, it was renamed. Families will find a wide range of facilities here, including a swimming pool, games rooms, and a restaurant.
Craig Tara Holiday Park is a fantastic family holiday destination. The park is situated in Ayrshire, Scotland, and features spacious, comfortable accommodation. Many of the caravans have fantastic views of the Ayr Bay and the Isle of Arran. The park also offers extra activities, including a water slide and flumes, for a small fee. The holiday park is close to the beach, making it a great location for a family holiday.
The entertainment at Craig Tara is second to none, with a variety of activities for the whole family to enjoy. One of the highlights of the park is Splashaway Bay, a multi-level water complex that will entertain all family members. It features multi-lane slides, water jets, waterfalls, and a separate toddler zone. Other activities include the Indoor Airspace, Mini Sports, and Junior Segways.
Three Lochs
You'll find many reasons to visit the Three Lochs Family Holiday Park in Scotland. This static caravan holiday park offers a peaceful setting and a range of amenities. From shooting to nature trails, you'll find everything you need during your stay. The park's amenities include a fully-stocked shop and laundry. It also has Calor Gas and other services that make it convenient to stay there.
While the Three Lochs Holiday Park is a fantastic base for a fishing holiday in Dumfries & Galloway, there's plenty to keep the family entertained. The park offers fishing opportunities on the site and nearby, and even has a golf course. Even if you're not a golfer, you'll find plenty to keep your children occupied while you play.
The Three Lochs holiday park is pet-friendly, and you can bring your dog with you if you like. You can also take advantage of the park's private swimming pool.
Wemyss Bay
For a fantastic family holiday in Glasgow, Scotland, look no further than Wemyss Bay Holiday Park. This park offers lodges and caravans for rent with stunning views over the Firth of Clyde. You can even take a ferry to the islands nearby, if you wish.
Located on a wooded slope with spectacular views of the Firth of Clyde, Wemyss Bay offers the perfect base for exploring the West Coast of Scotland. There are a range of facilities available, including a swimming pool, an indoor games room, a freestyle teen club and a children's club. There is also a dining area with an excellent food selection, and you can stay connected with free Wi-Fi in designated areas.
Located one hour west of Glasgow, Wemyss Bay Family Holiday Park has a variety of activities for the whole family. From an indoor swimming pool and sauna to a play area with a climbing wall, this Scottish holiday park is sure to please the whole family. The park is also close to other local attractions, including Kelburn Castle, the Ayrshire Coastal Path, and Clyde Muirshiel Regional Park.
While staying at Wemyss Bay Family Holiday Park Scotland, you can take advantage of the resort's activities, including a dog-friendly beach, a kids' club and an indoor swimming pool. The resort also offers entertainment in the evenings with entertainment, a cabaret and competitions, and discos.
Southerness
Southerness Family Holiday Park Scotland offers guests a relaxing holiday in the seaside region of Galloway. This park boasts a 25m indoor swimming pool and other great amenities. It's located close to a choice of golf courses and offers a great choice of dining options. It also has free WiFi throughout.
Located in a charming coastal village, Southerness Holiday Park Scotland is close to both beaches and the town of Dumfries and Galloway. The park features an indoor swimming pool, a mini-golf course, a soft play area, and an adventure playground for children. In addition, the holiday park has a children's club and a large range of eating options.
Located on the banks of the Solway Firth, Southerness is just 14 miles south of Dumfries, and is accessible by turning off the A710 south of Kirkbean. Visitors can enjoy breathtaking views of the Solway Firth and the English Lake District. The village itself is a fascinating blend of old and new. Modern holiday development has been added to the village over the past few decades, but it has retained a distinctive feel.
Dunrobin Castle
Visit the world famous Dunrobin Castle and enjoy a day out with your family in Golspie. You'll be surrounded by beautiful scenery and rich history. You can relax on the sandy beach or explore the castle and its surrounding woodland. Afterwards, visit the museum, which showcases taxidermy animals shot by the family and items collected from all over the world. This is one of the most impressive private collections in the British Isles.
Dunrobin Castle was once a simple square keep, but was later rebuilt as a fortified castle. It was built in the 14th century and served as a stronghold for the surrounding area. It is now a tourist attraction, and the Sutherland family still has private apartments there.
A visit to Dunrobin Castle is a must for any family holiday in the Highlands. It is Scotland's largest great house, and it's reminiscent of a French chateau, with its conical spires. Designed by Sir Charles Barry and Sir Robert Lorimer, the castle was home to the Earls of Sutherland for many years. They were one of the most powerful families in Britain at the time.