Life Style
4 Influential Upcoming Pakistani TV Drama Serials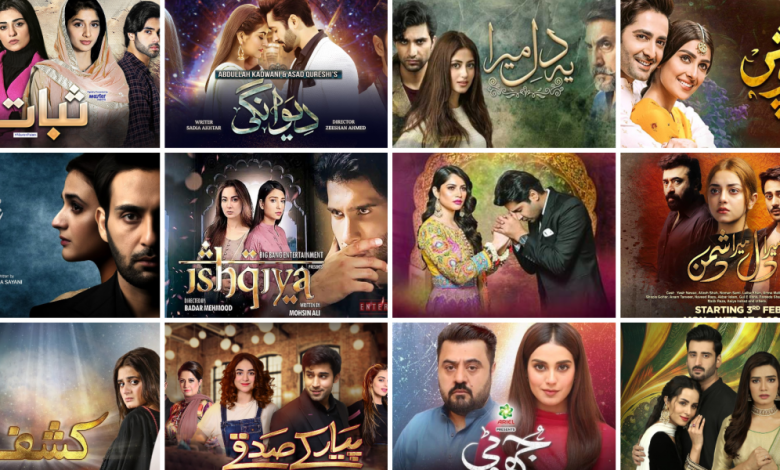 TV dramas and serials are always in the latest celebrity news of Pakistan because of influential performers. Undoubtedly, Pakistani dramas have been popular globally, and still, no other country's media can compete with our programs.
In Pakistan, the production and consumption of TV dramas and serials have led to the construction of new dynamics in the genre and the notion of love in various parts of the world. Our dramas are very popular in several other countries, particularly in India, where subjects and themes of our dramas have become a daily topic to talk about.
Indeed, Pakistani TV dramas and serials have a massive following across the country. The perfect plot of these programs draws attention. Throughout the episodes, love, hate, revenge, friendship, relations, rivalries, and unexpected turns are the most frequently used themes keeping the audience engaged. Their availability on open television is a cost-effective source of entertainment in Pakistan.
Influential Upcoming Pakistani TV Dramas
1.     Mere Humsafar
In the face of massive demand, a Pakistani serial 'Mere Humsafar', a love story, is now very popular among the Pakistani audience. You see the performance of the mo犀利士
st wanted pair of Farhan Saeed and Hania Amir in their lead roles. This pair is performing together for the first time.
2.     Sang e Mah
'Sang e Mah' is another compelling drama on HUM TV in February 2022. Several reasons differentiate this drama, and one of the prominent ones is the TV debut of Atif Aslam. Drama lovers are enjoying his performance in his lead role in the project. The main themes of this drama include the local culture, particularly the northern tribal areas and their practices. Other celebrities in the drama include Hania Amir, Nauman Ijaz, Sania Saeed, Omair Rana, Kubra Khan, and Samiya Mumtaz.
3.     Main Manto Nahi Hoon
'Main Manto Nahi Hoon' is another new drama serial based on a romantic story, in which you will also see emotional turns. This drama is expected to gain much popularity because you will see an all-time favorite Humayun Saeed in this project, among Maya Ali and Mehwish Hayat. All of these celebrities with their whole new look will surprise you all.
4.     Ye Ishq Samajh Na Aaye
'Ye Ishq Samajh Na Aaye' is all set to go on-air soon. This drama has a romantic theme with the top performers of Pakistani television. You will see a romantic pair of Shahroz Sabzwari and Syeda Tuba Anwar on screen. So far, not many details about this drama have been shared. However, in an interview with Dawn, Syeda Tuba Anwar mentioned this project and revealed that the audience would watch her performance with Shahroz.
Influence of Pakistani Dramas
Together with other Pakistan dramas, these stories significantly impact the construction of gender roles, articulated with the notion of love and emotion produced.
In this sense, Pakistani women and men have developed certain behaviors that they acquired from these serials by watching an influential performance of celebrities.
Other artists, besides those performing lead roles, also play an important role. They generally help the protagonists fall in love, and their happiness triumphs at the end of the story. On the other hand, some stories depict the female leads as poor, and their male counterparts as wealthy, having many opportunities at work, in education, and within society.
Summary
We hope this blog lets you know the upcoming Pakistani dramas expected to release soon on mainstream Pakistani drama channels. To get more updates on the latest showbiz news in Pakistan, stay connected with Pakistan Observer, the leading media news source in the country!