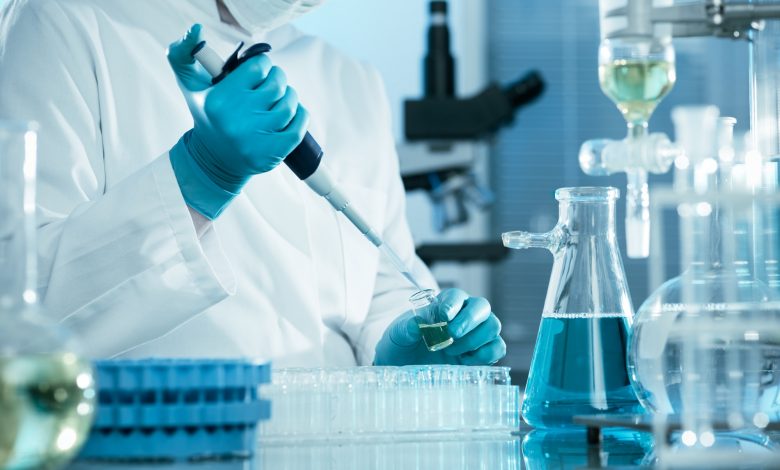 Bioanalysis is an essential part of clinical research. It drives decisions, including whether to reformulate a drug during your clinical trial and who to select as your lead candidate. Bioanalysis can also determine if a dose is too dangerous for a participant. You may be looking for a contract research organization to perform bioanalytical services but don't know exactly where to start. If this describes your situation, here are seven things you should know about finding a CRO partner that offers bioanalytical services.
Why Choose a CRO for Bioanalysis?
CROs often have a wealth of experience with bioanalysis. They can also have experience in a wide range of study types. You might even find that the CRO offers integrated services, such as running clinical trials. This can greatly accelerate your development by helping you meet your milestones and making on-time regulatory submissions. A CRO might also offer purpose-built laboratories with state-of-the-art equipment, making it much easier to process samples.
Who Oversees the Bioanalysis?
Find a CRO with a team of dedicated bioanalytical scientists. Each validation phase should have a dedicated manager overseeing the team. This includes both preclinical and clinical pharmacology. Consequently, the principal investigator should maintain open and constant communication with your organization. This model helps with data sharing, adjusting, and managing your project's progression.
Adaptability
Partner with a CRO that offers flexible bioanalytical services. You might want stand-alone bioanalysis for your samples. Or, you may want precision bioanalytical services as part of a larger drug development package. For example, your chosen CRO partner might offer ligand binding, LC-MS/MS, or hybrid processes to handle your organization's large or small molecules. Other bioanalytical services you might find that can support your project include toxicokinetics as well as anatomic and clinical pathology.
Specialized Projects
Your clinical research may also require specialized projects as part of your bioanalysis needs. This can include bioanalytical or preclinical requirements for gene therapies, biologics, oligonucleotides, and other precision elements of your study. You will want to find a CRO with state-of-the-art equipment and highly skilled experts to perform these project parts. The study may also include gene therapy analysis and micro sampling. Your CRO partner should be able to provide designated containment areas that match the risk group if you are working with risk group pathogens.
Assays
The CRO likely has a database of proprietary assays. This can help quickly complete the assay. The CRO should also be able to customize validation-ready assays to your organization's needs, which might result in customized workflows. Keep in mind, the assays will be different depending on whether you are working on a small or large molecule.
Translational Biomarkers
Regulators often put emphasis on biomarkers. Biomarkers can aid in drug development due to their role in translational medicine. The FDA offers a Biomarker Qualification Program for study sponsors who are interested in developing biomarkers. Even so, not all study sponsors will consider biomarkers early in drug development. That's why it's so beneficial to focus on biomarkers in preclinical studies. It's the ideal time to determine which biomarkers can help establish the drug's efficacy. It can also help determine whether other biomarkers will be needed to monitor safety as the drug moves through the phases of development. This makes working with a bioanalysis team experienced in designing fit-for-purpose assays absolutely essential.
Management of Bioanalytical Matrices
Your CRO partner should also have a comprehensive sample management program. The capabilities should include a wide variety of matrices, robust method development, and validation expertise. The bioanalytical laboratory needs to have exhaustive procurement procedures and an in-house inventory or matrices. Ordering as needed can result in supply chain delays. Otherwise, the lack of matrices could negatively impact your study's timeline.
About Altasciences
Altasciences, a mid-sized contract research organization, understands drug development is a complex process. Their fully integrated team helps keep their sponsors' drug development projects smooth and streamlined. Altasciences is a fully integrated CRO with pharmaceutical CDMO capabilities, and all their teams share access to a proprietary database. Pharmaceutical and biotechnology companies of all sizes count on Altasciences' innovative, integrated approach for preclinical studies and clinical trials. Partnering with the Altasciences team means you gain expertise in a wide variety of therapeutic indications and study types, including first-in-human clinical trials and CNS clinical trials.
Partner with Altasciences for bioanalysis services at https://www.altasciences.com/