Business
3 Businesses That Can Benefit From the Best Call Center Services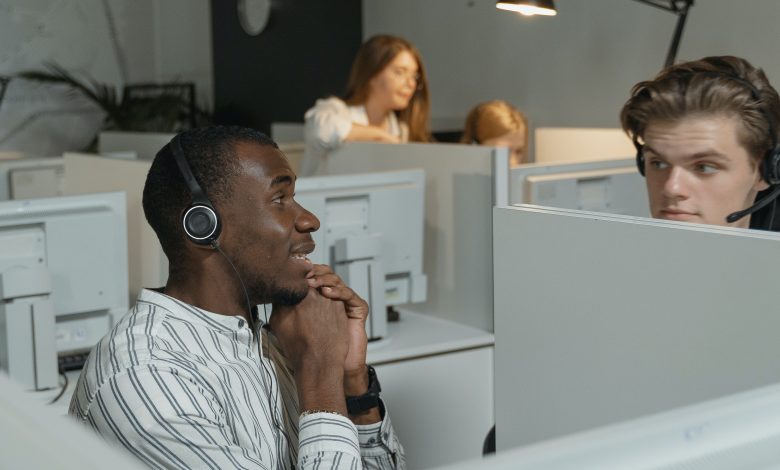 No matter your business or industry, chances are you could benefit from seeking outsourced call center services. For instance, the right call center can save your business or non-profit considerable money, time, and labor. Partnering with a call center means your business can avoid recruiting, hiring, and training employees for the same tasks and instead invest that money elsewhere. Here are a few things to look for when searching for an outsourced call center partner, along with three types of businesses that can benefit.
What to Look for in Call Center Services
Firstly, there are some services and aspects that every organization should look for when partnering with an outsourced call center. For instance, all of their call center services should be informed by a focus on establishing true human connections. In our automated age, talking to a helpful human agent can do wonders for a brand. It should also offer call center services for both B2B and B2C organizations.
Moreover, the best call centers are committed to recruiting and training world-class agents. To that effect, seek out call center services from a call center with an impressive agent-to-supervisor ratio. For example, DialAmerica holds an industry-best 12:1 agent-to-supervisor rate. This ensures every agent receives personal support and training to best represent your organization.
Outbound and Inbound Call Center Services for Healthcare Organizations
The healthcare and health insurance industries are among the most complex. That level of complexity calls for the top tier of outbound and inbound call center services. Choose a company offering at least the following inbound call center services:
• Pre-enrollment and enrollment services
• Comprehensive member and provider support services
• Benefit explanations and coverage questions
• Pharmacy and provider lookup
• Premium billing support
• Multifaceted claims support
• Information requests and application status
• Lead requests
• Plan change and disenrollment requests.
These are just a few of the many services your healthcare and health insurance brand should seek. Additionally, look for a focus on human connections. Callers are likely seeking answers to sensitive or complex questions, and professional agents can help put their minds at ease while working to find the optimal solution.
Finding the Right Call Center for Your Non-Profit
Both outbound and inbound call center services are as important for non-profits as they are for profit-driven businesses. For example, effective and reliable call center services can transform fundraising and donation campaigns. First-rate inbound call center services tailored for your non-profit provide other benefits. For instance, they deliver the kind of customer service and brand support that are critical for success.
A dedicated team of professional agents can also efficiently handle registration and scheduling. Consider how beneficial that would be for your non-profit's events and promotions. Plus, a call center overseeing those responsibilities provides another advantage. Namely, it frees up your employees and volunteers to focus their time and energy on other tasks.
How Call Centers Help Energy Providers
An energy business needs a call center capable of providing several important services. The call center needs to be qualified to handle the industry's complexities. That means being familiar and compliant with state and federal regulations. The call center should also have PCI DSS Level 1 and SOC2 Type II certifications. However, energy companies are still distinct businesses, and no two are exactly the same. Each has its own vision, brand identity, and customer journey. Find a call center that provides their agents with extensive training on your business. This allows the call center to deliver tailor-made solutions you can count on.
About DialAmerica
DialAmerica is among the largest privately-owned call centers in the country. Founded in 1957, their success is informed by well over 60 years of call center outsourcing expertise. DialAmerica offers a full suite of call center services for B2B and B2C brands, averaging 100,000 phone hours weekly, amounting to 100 million calls made every year. They are dedicated to establishing real human connections with both potential and current customers, delivering the best service possible. Their effective, well-spoken customer service and sales agents represent your brand with pride in 16 state-of-the-art domestic call centers. Invest in call center services that move the needle and improve customer relationships with DialAmerica.
Learn what superior call center services can do for your organization at https://www.dialamerica.com/