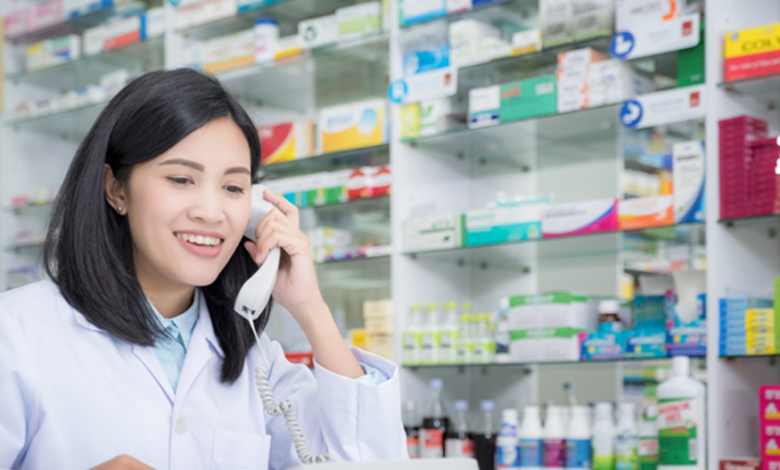 When a patient is diagnosed with a terminal illness and is anticipated to live for six months or less, they may qualify for hospice care. A multidisciplinary team of providers, including a pharmacist, tries to keep the patient as comfortable and pain-free as possible. Hospice patients can get home healthcare services, including pharmacy services, usually covered by Medicare, Medicaid, and most insurance plans. To learn more about hospice pharmacy services, please go here.
Hospice Pharmacy Services – What Are They?
When a patient's life expectancy is typically fewer than six months, their doctor may offer hospice care. Hospice is a term that refers to a patient who no longer desires a cure but instead wishes to be treated for pain and other symptoms. Hospice provides a range of services to these patients, including medical care, emotional and spiritual support, and pharmacy services. These services can be offered in a variety of venues, including the following:
The residence of the sufferer or a family member

A self-contained hospice facility capable of providing inpatient hospice treatment.

Numerous hospitals offer a hospice service.

A facility for long-term care or assisted living that includes a hospice unit.
Hospice pharmacists provide hospice patients with medication treatment management (MTM) and emotional support management. A hospice pharmacist performs many of the same functions as a conventional pharmacist, including the following:
Speaking with patients about their medications and their efficacy

Recognize which drugs may interact negatively with one another

Assuring that patients receive the medication dose advised by their doctor
Hospice pharmacists provide these services in addition to addressing the unique issues associated with end–of–life care. These include complex MTM, an increased need for patient consultation, and a grasp of end-of-life care.
Treatments
Even though hospice is not intended to cure diseases, medicine is critical in managing their pain and other symptoms. The more medications someone takes, the greater the risk of having an allergic reaction or a severe reaction to a single drug or a combination of drugs.
Hospice pharmacists are aware of these interactions and can collaborate with the patient's physician to determine the optimal dose, delivery mechanism, or version of the prescription for the patient.
Consultation
Along with discussing side effects and how a medication works, hospice pharmacists can confer with patients about how frequently they take their prescription medication and why they may not be taking it as prescribed. Among the possible causes are the following:
Adverse consequences. Patients may decide not to take a medication if it produces too many negative effects or an allergic response.

Stigma. Certain patients are concerned about developing an addiction to their medications, particularly pain medications such as opioids.

Cost. While Medicare typically covers hospice care, some patients may still be unable to pay for all medications they require.
Hospice pharmacists can weigh all of these aspects and determine whether there are any other medications or doses of a drug that will address the patient's concerns.
Care at the end of life
End-of-life care may demand a different viewpoint than a typical pharmacist who is primarily concerned with diagnosing and treating ailments. Hospice pharmacists are sensitive to the dying process's emotional strain on the patient, their family, and caregivers.
What You Should Know
The hospice staff may administer over-the-counter pain medications such as ibuprofen or heavier pain medications such as opioids such as morphine. At any moment, speak with your doctor or hospice team about what is or is not working. They can rapidly change treatment plans or medications and will do everything possible to ensure the patient's comfort. Your pharmacist can address various concerns regarding these medications and their potential adverse effects.
Hospice pharmacy services, including home pharmacy and palliative care, are covered by most insurance policies, including Medicare and Medicaid. Consult your hospice team if you have financial issues or need assistance navigating the healthcare system.
The interdisciplinary team's primary purpose is to improve patients' quality of life during the transition to palliative care. As the pharmacist's involvement in palliative care evolves, pharmacists must stretch their comfort zones. Patients must be evaluated and treated appropriately, which may require the use of dosages and drugs unfamiliar to pharmacists.
Any care plan must always prioritize the dignity and comfort of each patient. As pharmacists, we owe our patients to make their final days as pleasant as possible. There has never been a more critical time for pharmacists providing palliative care to advocate for their patients.
Read More: Why is regular massage therapy essential for your muscles and joints?