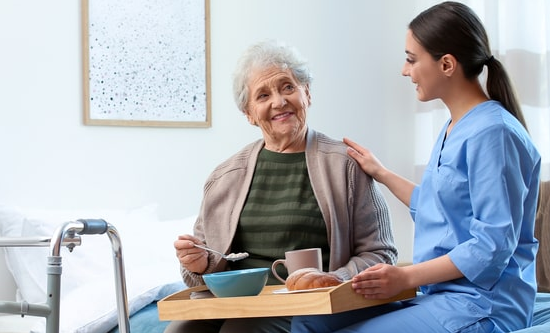 When a patient is diagnosed with a terminal illness, their physician is the first person on the hospice care team to determine their eligibility for hospice services and provide a referral. Other duties include outlining hospice's processes to families and patients, as well as answering questions about the programme. As a member of the hospice care team, hospice doctors are expected to stay actively involved in the patient's care.
When a person is nearing the end of their life because of an incurable illness, hospice care is offered. The goal is to make them as comfortable as possible and let them enjoy their final days to the fullest.
Diseases cannot be cured by those who work in hospice care. Instead, they focus on alleviating a patient's symptoms so that they can lead a better life. It is also hoped that members of the patient's family and other caregivers will be involved in making decisions about their care.
Contact a hospice provider in your area to begin the process of finding out if hospice care is appropriate for yourself or a loved one. Next, hospice workers will get in touch with the patient's doctor to evaluate whether or not an admission to hospice is warranted. Another approach to inquire about hospice is to speak with your doctor, who can then make a recommendation to hospice.
Treatment can usually begin within a few days of receiving a referral. Emergency service may begin sooner in some cases. As soon as a hospice nurse visits to ensure that you satisfy hospice requirements, you can begin hospice care. Hospice nurses are also responsible for ensuring that the appropriate consent forms are signed and going over the services that the hospice has to offer.
What to choose?
A physician's recommendation to a specific hospice provider is common for patients and families considering hospice care. In some cases, patients and families may be able to choose from a variety of hospice providers in their local area, depending on the time of referral, the patient's condition, and the patient's insurance coverage. There may only be one hospice provider in rural and distant locations.
The essential services provided by the majority of hospices are the same.
In most cases, hospices that participate in Medicare are required to provide the same basic services as those that don't. As a result of these guidelines, hospices must provide at least the minimum services to patients registered in Medicare hospice. All hospice patients, regardless of insurance coverage, are subject to the same guidelines.

A hospice's location, volunteer opportunities, or religious affiliation may still make it more enticing than a rival. A family's requirements, interests, and insurance coverage should guide them in making a decision.

A Medicare-certified provider must treat a patient who is enrolled in Medicare. A "preferred provider" with which the insurance company has negotiated pricing may be required by some commercial insurers and Medicare Advantage plans.
Consider the Following Five Factors When Choosing a Hospice Provider
To begin, the location of the workforce is critical. Additional information is included below.

Second, what types of medical specialists does the hospice employ?

Thirdly, is the hospice privately owned or is it a not-for-profit organisation?

Fourth, does the hospice maintain a positive relationship with a local pharmacy?

Finally, what level of care does the hospice provide?
Location
Hospice care might be provided at the patient's home, a nursing home, or a hospital. Due to the scarcity of hospices with inpatient facilities, the majority of clients receive hospice care through an independent organisation. Thus, the most critical question you can ask a hospice institution is about their nurses' location.
Should a physician be the first to suggest hospice?
This is a difficult subject for both the patient and the physician. On the one hand, some physicians may be hesitant to address hospice because – unfortunately and understandably – they do not want to appear to be abandoning a patient.
It's easy to forget, but hospice does not equal abandonment. Hospice is about refocusing hope and emphasising a dignified and comfortable death.
In any event, it is best for doctors and families to discuss hospice as soon as a patient exhibits signs of terminal illness, as this will improve the patient's quality of life, allow them to organise their affairs, say their final goodbyes, and enjoy their final days as they choose.
Here's a conversation starter: If a family member would not be surprised if a loved one died within the next six to twelve months, they should inquire whether the doctor would be. Often, it is preferable to say something to a doctor than to say nothing at all.
Read More: Simple Ways To Improve Your Health and Wellbeing