Tech
Upcoming Mobile Game Development Trends of 2022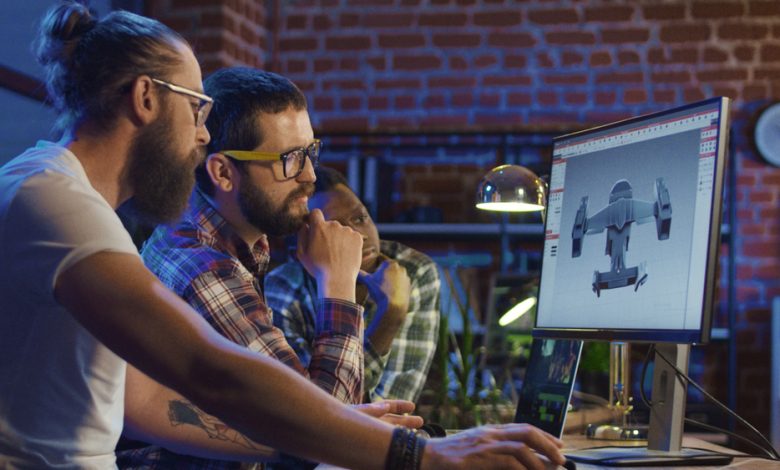 The pandemic has brought in many changes and almost made the world stand still; however, the game app industry isn't the one-stop.
Lockdowns and quarantines have compelled people to pass their time playing mobile games, which has led to the boom of many mobile games in the recent past. In the lockdown, mobile gaming was considered a lifelike to many for entertainment and staying connected with family and friends.
This write-up will focus on the upcoming trends in the gaming industry and will elaborate on how the game app development industry should gear up for the change.
Mobile Game Development in a Nutshell
Appstore and play store are flooded with new games and apps every day; however, not many reach the level of popularity of Candy Crush Saga or PUBG.
A successful app is never an overnight success; it has the blood and sweat of a number of developers who give their best in creating a game app that is a match to no one.
A successful game is created by understanding the market needs, the upcoming trends and proper launching strategy. This write-up is intended to inform you about all the upcoming trends in the game app development industry, so you gear up and be the best.
Mobile App Industry Trends to watch out for
The mobile app industry is evolving rapidly; the trends are making this ever-important industry to be the best version of itself. Technology as we know it is improving day by day, and so is evolving the mobile app industry. Let's study the technologies & trends that are evolving the mobile app industry.
The 5G Effect
5G is the fifth generation of mobile networks. Not only it has disrupted internet speeds, but it has brought a revolution in the development industry as well. The 5G is able to connect everyone and deliver high internet speeds. The capability f 5G internet isn't a surprise for anyone now.
5G has revolutionized cloud gaming and has enabled developers to create applications that need faster connectivity. The technology is aiding to stream the XR data from the cloud. Today viewing devices no longer need to be connected with a wired connection; this leads to collaborative gaming.
Mobile Game App Collaboration
Game app development is increasingly becoming a collaborative process. Game developers create open-source projects that are open to changes, and other developers can create collaborative modifications. The rise of collaboration in game development company will end the monopoly of AAA game developers, and we will see a major shift in game development as indie game developers will come into the limelight.
If not all but the credit for this collaboration for game development goes to the SDKs (Software Development Kits), they have enabled sharing of the project and have made coding easy.
SDKs have made the collaborative process simpler y adding an explanation on how the code works; this allows efficient coding for the game.
Upcoming Mobile Game Trends 2022
Augmented Reality gaming Will Continue to grow
AR (augmented reality) involves a pregame environment that typically imposes a pre-created game superimposed in the user's environment. AR takes you to a new dimension, a dimension of a virtual world.
The gaming fraternity is so fascinated about the advent of AR and its capabilities, but the world is yet to see the full potential of augmented reality. In 2022, we believe that AR will be the game-changer.
VR and Mobile VR Headsets
VR and AR are gaining momentum in the gaming fraternity. Developers are using AR tricks in their games to create a subversive world.
The VR headsets in 2022 will become more mobile and affordable and will be able to create a better virtual world as ever. High-end technologies like Apple's new 8K AR/VR glasses will roll through and will disrupt the gaming industry.
Mobile Cloud Gaming
Portable cloud gaming is additionally on the ascent, as seen from how its worth of USD 1.15 billion out of 2020 is relied upon to arrive at USD 2.70 billion by 2026. Cloud gaming is the place where games are handled on far off servers rather than gadgets, permitting shoppers to play streamed games across different gadgets. All players need for cloud gaming is a gadget with a 5G association.
With cloud gaming, players are not generally bound to explicit equipment. They will actually want to enter a similar game from anyplace and all over the place, considering the more prominent joint effort, association and contest in games.
Cross-Platform Play
Cross-platform gaming is another pattern where gamers can play around wherever, whenever and with whoever they need and on any gadget.
Hyper-Casual Games
Hyper-Casual games have instinctive mechanics that stay steady all through the game; these games are truly simple to get and, all the more critically, incredibly habit-forming. They're the sort of games that require next to no time and consideration; the thoughtful ones you play while you're sitting tight for the transport or when you simply need a short brief break.
For what reason are hyper-relaxed games so famous?
Hyper-relaxed games can support interest in players as ongoing interaction turns out to be progressively difficult as the game advances. In addition, a decent hyper-easygoing game has mechanics that make it challenging to dominate. For example, the game Flappy Bird (it was extremely popular in 2013) embraces turn mechanics, where players need to steer to keep the bird from hitting risky snags.
Monetization of Mobile Games
Mobile game monetization is a critical component for game developers and distributors. For example, in-game promotions are quite possibly the most widely recognized and best adaptation strategy, as designers, players and publicists all advantage. Engineers procure promotion income from these notices; players partake in the game for nothing, and publicists can contact a more extensive crowd.
The last thing a game engineer would need is for clients to be overpowered by advertisements and leave the game completely. One more typical method for adapting your game is in-game adaptation. For independent designers without an enormous fanbase and without laid out games, it wouldn't be savvy to make clients pay for the game. All things considered, who might pay for an obscure game?
ESports Fueling Mobile Game Industry
ESports is fueling the game industry, during the Covid-19 pandemic, we saw many games and actual eSports occasions being dropped. But then, virtual eSports competitions actually filled in conspicuousness because of Covid-19.
Sports associations across the globe sought the eSports area for better approaches for drawing in fans.
Wearable and Mobile Game Development
Wearables, otherwise called wearable devices, are electronic gadgets that can be worn. They have sensors that identify, break down and send data. Normal models incorporate savvy watches, wristbands and rings. While Wearables are regularly connected with wellbeing and wellness, they are additionally turning out to be progressively famous in the gaming business as well. For example, there is information following Wearables that track gamers' gaming meetings. This information is then utilized and examined to upgrade the gamer's gaming experience.
There are likewise Wearables that are intended to assist with keeping players on target and working on their presentation. Wearables could likewise hold discrete mouthpieces to work on streaming quality. These Wearables further develop the general gaming experience for gamers, making them progressively pursued, particularly for serious gamers. There are different Wearables that change your gaming experience from a simple virtual one to reality, the actual game.