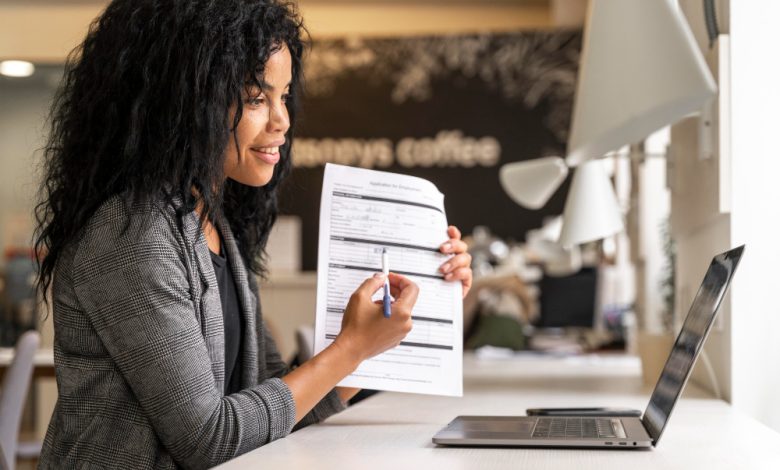 To survive in this era of significant technological change, businesses are now embracing automation for business processes such as event contract generation. Contracts are necessary for any business to survive. Contract automation is extremely beneficial to businesses that regularly create, negotiate, and execute contracts. If a company continues to use manual, paper-based contracting methods, it will face confusion, inefficiency, and mistakes. It also slows down business, raises risks, and irritates customers and employees.
You can make the status and location of a contract visible to everyone by using a contract management tool that offers for different levels of accessibility for different roles within the organization. It can be used by various stakeholders within the organization to determine where contracts are currently in the process of completion. It helps you keep track of the standing of your contracts and identify constraints so that you can optimize the process.
The automated contract generator has transformed the contract execution processes of many organizations. By utilizing contract automation software, they are now able to achieve significant progress in their business processes, reduce risk, and boost revenue.
The Importance of Contract Workflow Automation or Online Event Contract Generator
Event contracts necessitate attention during their formation and conclusion, but the middle stage necessitates the greatest amount of time and resources. This is since contract management involves more than just creating and cataloguing legal agreements; it also includes contract tracking, sharing, reporting, and monitoring.
Especially an event contract needs robust management and reporting tactics. So many team members are involved in the process of event contract creation, edition, revision, and then completion. This simple event contract generator automates the whole contract generation and management process. And release the performing arts management staff from extensive manual labor that is put in overall contract management.
The whole contract generation process is time-consuming. It involves manual tasks such as tracking and coordinating contracts via approvals and review across emails, spreadsheets, hard drives, and sometimes even filing cabinets. Legal teams are unable to meet contract management demands as the volume of contracts increases and businesses expand.
This is where a virtualized contract generation platform comes in. Legal teams can scale with technology rather than headcount to keep up with rising demand. As a result, there is greater compliance, a faster pace of doing business, and more efficient employees.
Automated contract generation helps you create better contracts and makes smarter business decisions by reducing the risk of errors and standardizing your contracts' content, language, and application.
With A Central Repository, You Can Effortlessly Search for Contracts
Using a contract lifecycle automation and management tool, organizations can create a centralized repository for sharing and organizing documents and contracts. It will ensure that all team members have access to all necessary information in one location.
With an automated and centralized contract repository, the data in your contracts is searchable and always up to date. Organizations can access contract data instantly, allowing them to identify new opportunities, identify risks, and create effective reporting.
Some event management software providers offer SharePoint contract management solution for the performing arts centers. This solution usually comes with a cloud technology. It means that you don't have to store confidential contracts in the hard drives or any unprotected systems. Due to the high-end security provided by the Microsoft SharePoint, your event contracts are highly secure in this solution.
Contract Workflow Automation for Better Collaboration
Contract automation, also known as automated contract workflow, improves communication and collaboration throughout a company.
Integrated contract automation improves business cycles. It streamlines the contracting process, allowing contracts to move quickly from one step to the next.
Contract organization can have an impact on business productivity. In order to respond to customer inquiries or process renewals within the organization, sales teams must be able to locate contracts quickly.
Contract automation and automated contract workflow significantly improve internal company communication and teamwork.
Integrated contract automation enhances business cycles. It streamlines the contracting process and makes it possible for contracts to act swiftly from one step to the next, which accelerates the process. Contracts are transferred to the key parties for reviews, approvals, and discussions due to its pre-configured insightful workflows.
You can quickly route the contracts to the person who needs to see them or act on them with an electronic contracting solution, such as an advanced contract generation tool, thanks to the audit trail feature. This increases real-time visibility while guaranteeing that everyone is collaborating with the latest recent revisions by automatically saving all changes and versions. This way. It increases real-time visibility while ensuring that everyone is working with the most recent revisions. The ability to perform all of these tasks online, in real-time, and with automated change/update tracking.
Automation of the contract management workflow improves communication, which speeds up approvals and prevents bottlenecks. Businesses minimize risk by ensuring that all parties have real-time access to the most recent version of a contract or agreement.