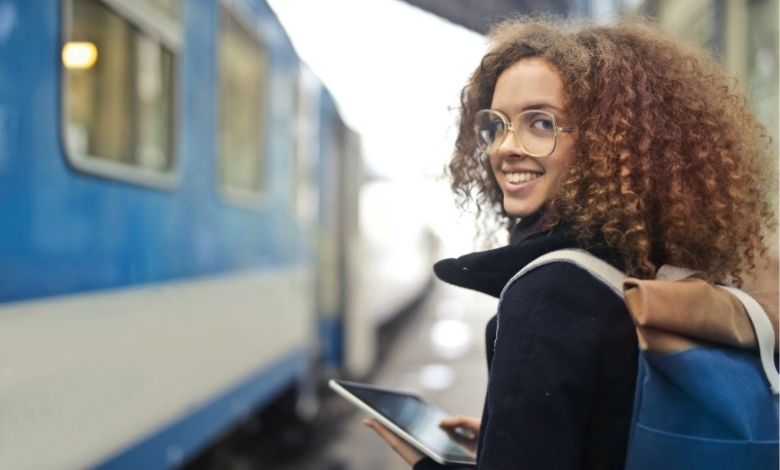 Mobiles phones and laptops can be lifesavers for people who travel on the train. They add extra flavor to the traveling experience.  These gadgets help you in making the traveling experience easier, safer, and more enjoyable. You don't get bored and frustrated on your way. Traveling is fun most of the time but because of the pandemic, it has become more stressful. 
To make your traveling less boring and more fun, you can use laptops, phones, or tablets in the following ways: 
Make pictures and videos:
While traveling on the train, there are always some or many interesting spots, depending upon where you are headed to. All these spots and sceneries fade away with time. If you want to revisit them, make sure to capture them with your phone. Use mobile for making videos and pictures. You can also share them with your friends and family. Don't forget to take selfies in the process.  
Watch a series or movies:
If the distance is very long or you are not a nature person, then make sure you have downloaded movies on your laptop. You can plug in your headphones and watch movies or series. If you are accompanied by friends, watch movies together. Don't be scared about the low battery because power sockets are available on the train.   
Listen to music:
If you are tired of talking and want some privacy, listen to the music. It will light up all the parts of the brain ranging from memory and emotion to movement. Music and travel complement each other, with each improving the other. Make a playlist of songs you enjoy listening to while traveling before you depart. Make playlists of songs you hear along the route and want to remember on your journey. 
Talk to your loved ones:
You might miss your loved ones while traveling as you have more leisure time. It will be the perfect time to connect with old friends or family you haven't been in touch with lately. Also, you can update your family about the location. Call them, text them, and strengthen your bond.  
Saving data:
If the phone memory is full or it is working slowly because of the pictures and videos, you can always transfer them on your laptop. You can always use the laptop for searching and saving data. Go through old folders to refresh the memories to make your travel experience even better.  
Best Tech Gadgets While Travelling on Train
The best tech gadgets you need with yourself while traveling on the train are plenty. But we have made sure to mention the ones that you can enjoy at maximum. Plus, these gadgets can also play a vital role for professionals who are always on the go. You can edit, create, load, and execute a ton of work documents while being on the work vacation. 
ASUS ROG Phone 5

 

Microsoft Surface Laptop Go

 

DELL Latitude 5320

 

HP 250 G8 Laptop Intel Core i3

 
Bottom line:
Traveling on the train can be a little frustrating sometimes, but you can always bring these gadgets in use to kill the boredom. You can do multiple things to enhance the traveling experience on the train. This way, you won't regret or avoid traveling on the train. To buy these gadgets, go and visit Laptop Outlet online store.