Life Style
Services
Search Engine Visibility: What is it & why is it important for your business?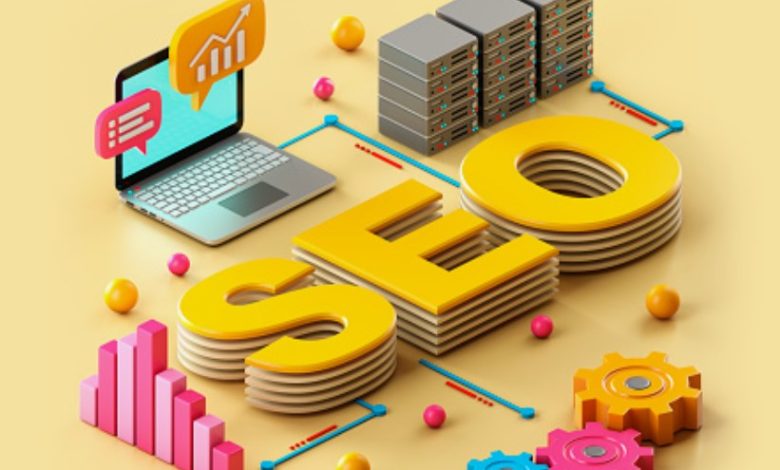 Digital marketing trends are changing day by day, and that is definitely, what "dictates" the rules on the marketplace. Your business must be competitive and relevant to market requirements, and you must always follow changing trends and keep your company up to the competition. What does it mean to keep the business up to the competition? In a few words – it's all about a well-planned marketing strategy, good advertising and strong SEO services.
SEO trends are rapidly evolving and changing as an important aspect of digital marketing. And staying on top of mind while monitoring digital marketing and SEO changes is becoming increasingly tough.
Let's take a closer look. Remember what occurs when you look for your company's name or services on the internet? What if you're looking for services that are similar? Of course, you want to see your business listed #1 on a search engine, or at the very least on the first page of results.
Sometimes you will find your business on the next pages, or you won't find it at all. This indicates that your search engine visibility is really low. It's time to make some adjustments.
WHAT IS THE DEFINITION OF SEARCH ENGINE VISIBILITY?
So, how can you find out how high your website ranks in the search engines? Of course, you'll have to look at your Search Visibility score.
The percentage of clicks a business receives on its website based on organic ranking positions in search results pages is known as the search visibility score.
Your website will not appear on the first page of a search if your search visibility score is 0%. A score of 100% implies that the webpage has complete control over the positions in the search results for the keywords you entered. Of course, attaining a perfect visibility score is difficult and time-consuming. Consider that the average non-branded keyword score for most websites is 40%.
THE KEY TO IMPROVING YOUR SEARCH ENGINE VISIBILITY
Figuring out how to optimize a website for search engines is a skill. The rankings of your website are influenced by a variety of factors. Internal links, backlinks, content, and user experience are a few of them.
SEO services are another important consideration. SEO is the process of optimizing your website and web pages for search engines. Because search engines rate individual pages as well as entire websites, it's vital to make sure that each page on your site is correctly optimized. Although some of your webs必利勁
ite's pages may rank higher than others, all of them must contain unique and relevant content and be well optimized in order to be visible.
Also, make sure your site's navigation is well-optimized. To construct a continuous chain of connections, each page must link to another page. When a search engine lands on one of your pages, it can continue scanning the page for other pages on your website.
WHAT ARE THE BENEFITS OF SEARCH ENGINE VISIBILITY FOR YOUR COMPANY?
The importance of search visibility can be attributed to a number of factors: It enables visitors to independently locate your website. Online visibility contributes to brand reputation, or how a company is seen in the marketplace.
Let's take a look at a few of them.
More visitors, engagement, and conversions
The entire point of developing websites and putting time and money into their development is to boost traffic and sales. Don't waste all of your efforts.
A website that is far from SEO services is undiscovered. You won't get traffic, engagement, or conversions you want – or deserve – if you don't use SEO tools.
Ahead of the competition
A good SEO strategy includes not just pushing your website to the top of the search results, but also knocking out your competitors.
If your website is near the top of the page, people are more inclined to visit it first. Customers may not even bother to browse at the competitor's site if you supply exactly what they need right away.
Lifetime Gains
When you don't see instant results from your SEO strategy, it's natural to get disappointed. Don't give up, though!
Search engine visibility is all about making small changes that result in big, long-term benefits. When all of the features of SEO are considered, it's clear that they take time to develop and expand.
You must build your brand's reputation, gain authority in your industry, and maintain your position at the top of search engine results pages (SERPs). While the consequences of your efforts may take longer than a year to see, the benefits will last for many years.