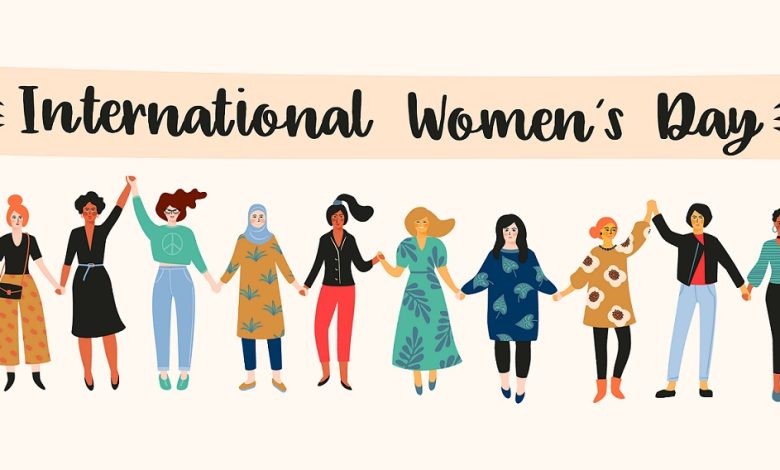 March 8, 2022, is right around the corner. Everyone is thinking about celebrating this moment and making it even more grand this year. Most of you might already be searching for all the ways to commemorate International Women's Day. Let's begin with the theme of this year: #BreakTheBias. While women are bringing laurels and have made significant gains in representation in the last few years, without your support, they can't advance in their careers as anticipated.
What are your plans this year? How are you committed to your women employees, manager, and leaders? If you search for new ways to celebrate this occasion, we have rounded up the top ways to celebrate International Women's Day.
It's all about #BreakTheBias this year
Whether it's gender equality, equity, or inclusion, you must get involved and take an oath to create an inclusive workplace. It's time to learn about the inequalities women professionals face, share the hashtag on social media and inspire others to do the same. You can also turn to our website for the resources that will help you find various ways to celebrate the Women's Day theme.
Fundraise for a charity
While you must make it a point never to save all the things for a single day, let's begin your efforts this year to make the world a better place for women. For that, you can arrange a fundraiser or collect donations. You can find many charities that support and appreciate women. For instance, Women For Women International, Womankind, Women's Aid, Barefoot College, Sadhna, Digital Empowerment Foundation, Guria India, and so many more.
Share inspirational stories of achievements
Don't do anything exclusively for the day. Instead, start a trend of sharing inspiring stories of achievements of your women power that will empower and inspire your women employees to do something. Whether someone helped you bag a big project or whether someone got a promotion, or someone helped you solve a problem, shout these achievements from the rooftops (of course, not literally). Your idea must never forget what they are doing every day to make your and your company's life easier.
Host a coffee morning to honor female employees
If you are still working from home, plan a virtual meet up and catch up with everyone. Send a morning coffee/ tea as a surprise to your women team members (remember, you have their addresses) and allow them to share their experiences and what they look forward to or what they expect from you in the near future. You can also introduce this year's theme, #BreaktTheBias and ask them to share their stories.
Host an event dedicated specially for your women employees
IWD might be a little different this year because of the pandemic shutdowns. However, things are better, and many workspaces are thinking of going back to in-person events. But even if you are hosting a virtual event, you can plan from games to gifts to educational entertainment. The idea must be to have fun and do something good. Here are the best ways to keep your women professionals engaged this year.
1. Try playing women's history month trivia: You can opt for a 60-minute team competition to test your team's knowledge about women's history. This is the best way to pay homage to the influential female figures throughout history. You can create mini-games or pop quizzes to make it exciting.
2. Play women's day bingo: Bingo is fun. Not only is it one of the best team-building exercises, but it also pushes everyone to interact and have casual conversations. It will help your team learn more about the women they work with. In this, all you have to do is ask a few questions, and the participants will mark off the square every time it meets the criteria. You can play this game in many ways.
3. Name the dame: It is one of the most popular games for Women's day. The players have to identify the women who performed something or said something. It is yet again a team game. You can make it more creative.
4. Give presents: If you follow a traditional office setting, it would be nice to give your women professionals. However, if the team is working remotely, you can always send gifts like office art, books, succulent gardens, personalized stationery, water bottles/ tea mugs, gift cards, or complimentary meals. You can even buy from women-owned businesses to make the gesture more impactful. If this sounds cliche, you can provide them with mentoring opportunities to help them grow or advance in their careers.
Honor the spirit of IWD by empowering women
You can hold a workshop educating women professionals about different aspects of the industry through providing them career advancement & growth platform for women and how they can grow. You can also provide them mentoring around life skills, mindset, emotional intelligence, biases, and so much more. Even develop your own mentoring program to help them grow into the professionals they anticipate.
A simple thank you goes a long way
Express gratitude through emails and personalized letters. You could even send some messages like, "you gave us the confidence to do this task better." "Thanks to you, the team is growing." It could be a formal or an informal shoutout. Just give your woman power some reason to smile and be proud of. You can also give recognition to your women employees. Here are some awards that you can present to honor them.
1. Woman of the year
2. Best mentor
3. Team player
4. Lifelong learner
5. Rising rookie
6. Humble heroine
7. Extraordinary leader
Give your girl power the boost and motivation to feel special and proud of what they are doing and what they can achieve.
Final Key Takeaways: This year let's #breakthebias together
Appreciating the hard work that your women employees are putting in to achieve your company's vision and goals is important. Simultaneously, you must never forget your role in making a gender equal work culture. Shine a light on women leaders' achievements but ensure to create a diverse, equitable, and inclusive workplace. Only then you and all of us can #BreakTheBias together.
Read More Blogs at – http://articlesoup.com