Tech
Online real estate agency, advantages and disadvantages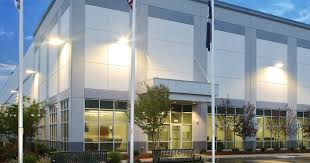 In recent years, you have certainly seen the emergence of many online real estate agencies. Competing or complementary to traditional real estate agencies, how do they relate to the original model? As an owner, you are certainly asking yourself this question and many others with Real Estate Solutions.
Online real estate agency, advantages and disadvantages, La Gestion eon Linge provides you with complete details on this market development.
The online real estate agency, differences and similarities with the traditional real estate agency
The online real estate agency being such a unique economic model, even the major real estate brands have created their own brands for their online version. But what are the differences and similarities between traditional agencies and online agencies?
The differences with a traditional agency
The main differences between the two models are essentially organizational.
Geographic location
If the traditional real estate agency generally has a catchment area around its physical agency, this is absolutely not the case for an online agency.
The online agency being precisely on the internet, it has no specific location. This one will be able to take care of your property for sale or rental regardless of its city, regardless of its region. There is therefore no limitation in its actions.
Ease of first contact
Who has not found themselves in front of a closed door of a classic real estate agency, because everyone had gone to visit? A little difficult for a first contact.
In an online real estate agency, the first contact is already the website. It is he who allows you to find a lot of information about your interlocutor, in particular his offer.
Then, for a direct contact, it is generally facilitated by many means of communication . You can either call directly to make an appointment with a real estate agent, or fill out a form that will allow the real estate agency to know your needs immediately.
The points in common with a traditional agency
Online or traditional, the real estate agency finds itself on the work to be done and the skills of the collaborators.
The activity
The online agency, like a traditional agency, can handle both transactions and rentals . There are no legal limitations to their activity. You can then easily find a contact online, whatever your need.
The experts at the service of your research
Regardless of its form, a real estate agency remains subject to the same legal rules . Behind it, therefore, are real estate experts who will be able to meet your expectations. Remote work does not detract from the technical and regulatory skills of real estate agents.
Advantages of an online real estate agency
For you owners, what is your interest in working with an online real estate agency?
Digital tools at the service of the customer
The Coved crisis, where physical distancing is encouraged, has shown us the importance of digital in our current lives. It is not necessarily necessary to see each other to work together and build relationships with other individuals.
Easier communication with agency contacts
You have many ways to contact real estate agencies online:
The traditional telephone , generally with longer time slots than for traditional agencies
Direct email or sending a contact form , which allows you to specify your request as well as possible and direct it to the right department which will come back to you with already many answers
Instant messaging , which facilitates live questions/answers
Social networks , which provide a lot of information and answer your questions
Discover properties remotely
One of the advantages of an online real estate agency for people looking for a property is, in particular, the sorting in the advertisements according to certain specific criteria. In a few seconds, they find the entire list of selected properties corresponding to them.
They therefore benefit from:
A complete description of the chosen properties (area, type of property, geographical location, condition of the property, etc.)
Visuals through photos, 3D photos or even sometimes virtual tours
It is an undeniable saving of time to make a first selection. Owners and people in search therefore benefit because the visits are then made by people who are really interested in the property.
Real-time asset tracking
Online real estate agencies also have a space dedicated to owners:
on the follow-up of their property, with reports of visits, number of visits, rental follow-up, etc.
very often with advice to manage their property well: how to put it to your advantage, the diagnoses to be carried out…
Digital tools, vectors of business acceleration
At the moment when we are now moving to digital lease and signing our deed of sale remotely (for the moment until the end of August 2020), digital is everywhere and shortens administrative times.
Virtual showcase available at all hours
No matter the time of day or night, in an online real estate agency, the list of properties is continuously available .Thus people interested in your property can easily inquire and request information or an appointment to allow a visit. At a time of variable schedules, this flexibility of these real estate agencies is a real opportunity to facilitate transactions.
Dematerialization of documents, to facilitate tasks
For the assembly of files, whether for the purchase or rental of property, people looking for accommodation can now send their supporting documents electronically to online agencies.
As this very often involves documents that they themselves have already received electronically or can be easily downloaded (eg electricity bills, pay slips or other), the procedures are therefore really facilitated.
The flexibility of the online real estate agency's offer
In addition to its flexibility in form, the online real estate agency is also flexible in its offer.
Many services for owners
Very often the online agency has different service packages . These often range from the most basic to the most comprehensive services, with sometimes additional options possible.
This therefore implies a wide range of prices. You can choose the formula that suits you best, depending on your budget, but also on the tasks you want to keep: writing ads, selecting rental candidates, writing contracts, etc.
Be careful, however, not to overestimate your knowledge, because some misunderstandings can be expensive (learn about our article dedicated to the most common mistakes when writing a lease ).
Wide offer for applicants
Those who are looking for a property outside their area of ​​residence are more likely to find what they are looking for in online real estate agencies than in traditional agencies. Indeed, online agencies have a catalog of properties over a large territory, while traditional agencies are generally geographically limited.
Until now, during a move, people looking for goods sometimes had to travel hundreds of kilometers to discover goods, which did not necessarily correspond to them. Now with online offers, pre-selection is done well in advance and avoids disappointment and loss of time.
Lower costs
Another significant advantage of online real estate agencies are their attractive prices . But how do they manage to be so competitive without sacrificing service?
The reasons for this ultra-competitive offer
The main reason is that they have less fixed costs than traditional agencies.
The first item of savings, ironically, is at the level of real estate . An online agency does not absolutely need to be in the city center with a storefront. These commercial premises are often expensive in large cities. Most online agencies are located on the outskirts of town, in business areas where rents are lower. Moreover, because of their specific organization, they do not necessarily need large premises.
Other savings are also made in terms of personnel , whose tasks are facilitated by digitalization. The exchange of digitized information is much faster than in paper version. They therefore improve productivity, but also limit the purchase of supplies.
It is this accumulation of savings, which is then passed on to the price charged to their customers.
Online agency rates versus traditional agency rates
For property sales , the usual range is between 5 and 8% of the amount of the property, while some online agencies offer fees between 1 and 5%. The difference is huge! Now more and more online agencies no longer offer a percentage, but a fixed price depending on the property. It is often also more advantageous.
The same is true for rental management , where the usual rates are between 5 and 8%. At La Gestion en Ligne, our offer is at 2.95%.
Disadvantages of an online real estate agency
When you choose to work with an online real estate agency, there are however certain points of vigilance to observe: the choice of the right agency, the appreciation of the local market as well as the absence of certain tasks, such as property visits. .
Choosing the right online real estate agency
In order to avoid falling on an unreliable agency, check its reputation before committing to it.
There are many tools nowadays. On his social networks, look at his rating as well as the comments on the latest posts. The establishments are also listed on Google Business, where again the ratings and comments can guide you in your choice.
Pay attention to the legal notices on their website : professional card, financial guarantee and civil liability insurance. These must absolutely be indicated there. This is a legal obligation. If you can't see them, run away!
Difficulty knowing the local market
If an online real estate agency has all the tools to best assess the value of your property, certain specificities due to a district may escape it: the appreciation or depreciation of a district over the months, the presence of local shops.
These difficulties are nevertheless relative, as today given the multiplicity of research tools and data aggregations, the information is now available and quite reliable.
Few visits to the property
Whether for sale or rental, currently few online real estate agencies provide this service. Those who offer it, offer it in addition to their classic offer, and this is not necessarily in all the cities of France. The visit of his property by future buyers or tenants is therefore very often to be carried out by the owner.
Online agency or traditional agency, you now have all the elements of comparison to make your choice according to your needs and your budget.
So we invite you now to come and discover our offer.