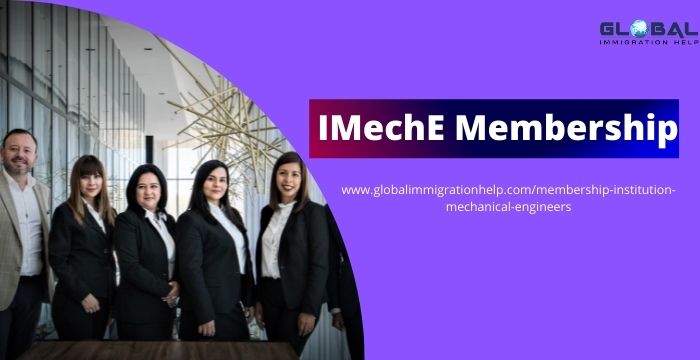 If you dream of IMechE Membership as an Associate Member, then read this article. It will provide you with the necessary steps you need to go through when you apply for this. In clearer terms, we will familiarize you with this membership application process for an associate member (AMIMechE).
However, before you know the application process, you should know who can apply for this type of membership.
Who can apply for an AMIMechE application?
If having a graduate with an undergraduate degree in a science, technology, engineering or mathematics (STEM) subject, you can apply. For that, you need to have one of the following:
A recognized undergraduate degree
UK undergraduate engineering degree
Open University undergraduate degree of an acceptable profile
International engineering degree fulfilling the academic requirements
UK undergraduate maths, physics or any other related science degree
Note: the qualifications that are not equivalent to a British bachelor's degree (Level 6) or above can't satisfy the academic requirement. These qualifications are like HNCs, HNDs and Foundation degrees.
The application process for IMechE Membership as an Associate Member:
The following are the 5 steps to apply for the AMIMechE status:
Check your qualifications:
Before applying, check your eligibility for registration as an Associate. As we told you above, the qualifications that are not equivalent to a British Bachelor's degree are unacceptable.
Sign in to your account:
Before the online application page opens for you, you will need to sign in to the website. If not having a user name and password, the authority will ask you to create an online account.
If you are a student Affiliate and have forgotten your membership number, username or password, take IMechE membership services. Besides that, you can contact the Membership Applications Team on Tel: 44(0)20 7304 6999.
Fill up the online application form:
The application form is in the following sections. So, complete all of them before submission:
Personal and employment details:
You can update this information in My Profile
You should have a scanned version of any academic certificates to hand, as the authority will prompt you to upload these.
Your undergraduate degree certificate must have the following information:
Qualification award (like BEng(H), MEng and so on)
Subject Title of the award on the certificate (for example, Mechanical Engineering)
Awarding university
Class or Result (for example, 2nd Class Honours, Merit and the like)
Date of award
If any of the above-given information is missing from your degree, upload a copy of your transcripts/results.
If you have not received your official certificate, if recently graduated, submit a letter from the awarding authority. Here, the authority must confirm the information above.
The authority doesn't accept degree proof stating: valid online only or not an official copy.
Submit all documents in their original language and translated them into English, if applicable.
There is a 4MB size limit for the uploaded document; not beyond this is acceptable.
Industry classification
Stay in Touch
The authority has included a validation page. This page will highlight if any information is missing. Remember here that you can't submit your application for assessment if having any incomplete sections.
If unable to apply online, apply using the PDF application form.
Apply and make the payment:
Only by completing all the sections of the application, you will be able to submit your application.
Having completed all the sections, you will be asked to enter the details of your debit or credit card for the cost of the application fee. Here, there are not any other forms of payment available at this time.
After entering your card details, the authority will tell you to press the 'Submit now' button. Doing this will simultaneously take your payment and send your application to the Membership Team.
You will get a mail to confirm the payment. You must keep this for reference. Apart from that, you will also get another mail to confirm that you have a positive assessment.
Staff will check your application. You will be able to sign in to your account anytime you want to check its progress.
 You will get information if you have approval:
Once the authority checks your application properly, you will have a notification in writing of your election by mail.
That's how you get the Institution of Mechanical Engineers membership.