Animals
Golden accessories as the most important part of women's outfit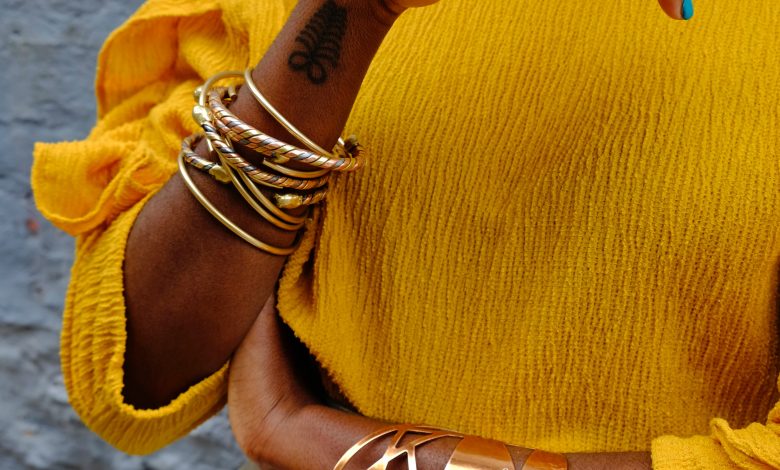 Once Marilyn Monroe said "Diamonds are a girl's best friend", but if she lived in the 21st century she would replace "diamonds" with "golden accessories".
Accessorizing is the most exciting yet the most difficult part of every woman's life. It doesn't matter if you dressed up like supermodels your looks will be not complete without women's  accessories.
Nowadays we can see that the demand for golden accessories is rising. Golden rings, necklaces, watches, chains, etc. are becoming more and more popular. But as they say "everything new is a well-forgotten old", so gold and golden accessories have a long history, beginning with the first civilizations when people started wearing accessories. Throughout history, women paid much attention to accessories that are why women's accessories are detail-oriented and in much demand.
Here are some golden accessories that will make your looks majestic:
Rings and More Rings 
The first thing people notice in you is usually your hands and fingers. Not only other people, but we are also looking at our hands all the time, whenever we are typing, or scrolling our phone, etc. so it's quite important to give our fingers the best look that they can have. So,the first thing we do is take care of them: hydrating, putting some manicures and cremes, but what about accessorizing? Golden rings can vary, you can find petite ones and big ones, and you have to choose the ones that match you. Rings are significant and we need to pay attention to them as they even have the power of defining our status, e.g., wedding rings.
Earrings are The Best
When you are getting ready to sleep and you take out your earrings it's like taking off a part of your face, a part of your beauty. Without them, our ears look empty. But in the mornings when you wake up and choose your outfit, let's say a white blouse and put on matching earrings, let's say golden ones, you will have a casual yet appealing look for the rest of the day. So, finding your type of earrings is difficult, matching with the outfit as well, but as long as you feel your outfit needs accessorizing is becoming easier than ever.
Necks need necklaces 
The beauty of the chest is more often underlined due to the necklaces. Our body colors are different but surprisingly golden necklaces match all of the body colors. It makes our chest more delicate and richer. Trends of golden necklaces are changing all the time. So, now, layering necklaces are the most popular. So, you can wear a plain golden choker and a dainty necklace and you will have the majestic look. It will be simple yet rich. Chain link necklaces are not going to leave the stage at any time sooner. You can find charming accents, notable nameplates, and so on.
So, you should remember that accessories should highlight your beauty and make you feel more confident and secure. Wear as many accessories as you feel confident with.