Business
From a Rifle Cleaning Kit to a Sling: 6 Products Every AR-15 Owner Needs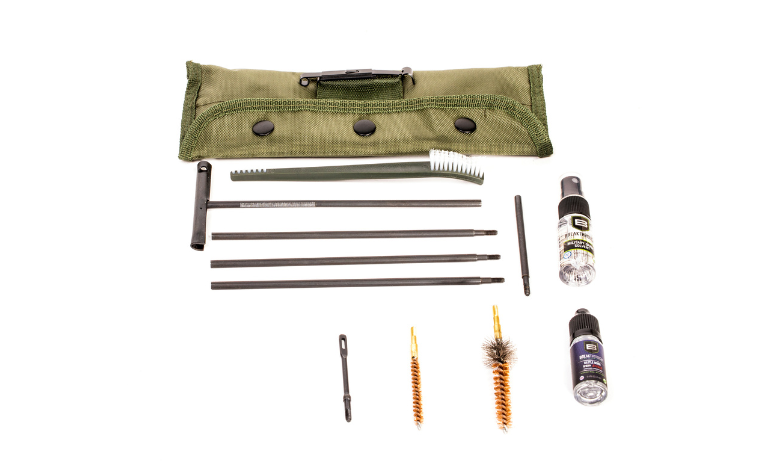 There is plenty of gear an AR-15 owner may want to go along with their favorite firearm. Essential items to consider include everything from a rifle cleaning kit to a firearm sling to carry your AR-15. Having the right equipment can make a significant difference in how much you enjoy your experience as a gun owner. Check out these six items you will want to have when you own an AR-15.
Breakdown and Adjustment Tools
One of the first things you will need is a set of breakdown and adjustment tools. This is important when you will need to clean your AR-15. Depending on your rifle, you may need punches to remove the takedown pins. You might also need a hex key to remove the retaining pin on the bolt carrier group. Or you need more specialized tools than other rifles, such as an AR-15 armorer's wrench. These typically help when dealing with the castle nut, buffer tube, and other parts of the rifle. Plus, you may need adjustment tools for your iron sights. The right tools can give you a deeper understanding of your firearm and a greater appreciation for its design.
A Rifle Cleaning Kit
You will also need a rifle cleaning kit. This should come with everything you need to clean and maintain your rifle. When searching for a cleaning kit, it is important to choose one that's compatible with the e same caliber as your AR-15. Your cleaning kit should come with a set of cleaning rods that won't damage the inside of the barrel. It may come with a bore snake instead or alongside the rods, which are both used for cleaning the barrel. Your kit will also provide you with a solvent or cleaning fluid and oil. Additionally, firm, rigid brushes help clean out carbon deposits more efficiently and effectively.
Extra Mags and Ammo
You will always want (and need) extra mags and ammunition. More ammo means you won't have to reload the mags as often when you head to the range. The more mags you have, the more often you can go to the range and improve your shooting with a seamless session. This is especially important if you plan on competing with your AR. You might even need more ammo than you initially think. Be sure to fill up your extra mags so they are ready to go when it's time to head to the range.
A Sling
Being able to let go of your rifle and still have it on you is extremely convenient. It's essential if you are competing and need to switch to your handgun. There are a few different ways to attach a sling to your firearm, and it can depend on the attachment points on your AR. These may change depending on your AR's furniture. For example, an old M16-style handguard usually has an attachment ring. Otherwise, with MLOK or Keymod, you might need to add an attachment point. For a two-point sling, you will need an attachment point on the stock or at the base of the stock.
A Carrying Case
You need something to transport your rifle in, whether you have a soft or hard carrying case. If you travel often, a hard firearm case is required if you are flying. If you are heading down to the range, you might only need a soft case. You may prefer a firearm case that offers additional storage space with side pockets to store your essentials such as your rifle cleaning kit and breakdown tools.
A Better Trigger
The standard mil-spec trigger leaves quite a bit to be desired in an AR. You will likely want one that has a cleaner break. There are plenty of choices, whether you want a single- or two-stage trigger. You may also want a flat trigger instead of the typical curved trigger. It can make a big difference when shooting your AR, transforming your entire experience and skillset.
About Breakthrough Clean Technologies®
When it comes time to clean your firearms, you won't find products anywhere else as effective as the selection from Breakthrough Clean Technologies®. Doesn't matter if you need a pistol cleaning kit or shotgun cleaner—the brand's cleaning products are sure to become your new favorite choice. Breakthrough Clean Technologies® offers non-toxic, non-hazardous, non-staining, odorless, and eco-friendly cleaners that really work. Take care of your firearm collection with a collection of lubricants, solvents, and All-In-One CLP gun cleaners from Breakthrough Clean Technologies®. Their products can also keep your knives, bows, and fishing reels looking and feeling brand new. If you're looking for a new way to keep your favorite guns and tools in great shape, don't settle for less. With Breakthrough Clean Technologies®, The Difference Is Clear™.
Find everything you need to clean your AR-15 and other firearms at https://www.breakthroughclean.com/