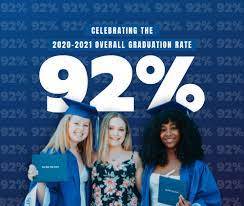 Graduation is a big achievement in one's life. You should celebrate it with full zeal and enthusiasm. Throw a grand party and gather all your relatives and friends and celebrate your success with them. There are a lot of things that you should arrange for your graduation party.
Apart from lunch or refreshment, and other essential elements don't forget about the graduation Photo Booth. Get some cool graduation photo booth props and enjoy with your friends. Make silly poses and you can get a little weird too. Undoubtedly, a photo booth is a great thing to add more energy to a graduation party. It will make your special day more memorable for you and your guests too.
But, the graduation party of those who graduated during the pandemic of COVID-19 is quite different from the earlier ones. You should plan your graduation party but with a lot more care. You have to take care of the Covid-19 safety protocols for your graduation photo booth event as well.
There is no change in the overall style, theme, and arrangements of the photo booths these days. But, there is a restriction of following all the safety protocols during the event. 
Ensure Vaccination
You need to make sure that you and your whole family have got the vaccination against the virus. Moreover, you need to restrict the guests about it as well. 
No one without vaccination should be allowed to join the event. Because this might be harmful to the people around there are chances for the propagation of the virus as well. You can make a person in charge at the entrance, which will check for the vaccination proof from every guest coming to the party. This act will minimize the danger to a greater extent.
Social distancing
Maintain social distancing during the event. Make sure to arrange the chairs and tables in such a manner that the guests sit at a distance from each other. 
During the photo booth session, you need to maintain the social distancing. Avoid overcrowding and give chances to everyone turn by turn. Guide your guests as well about the safety protocols and ask them not to gather in groups during the event.
Use of face mask
The use of a face mask is mandatory. The person in charge, standing at the entrance should also check for the face masks as well. 
Anyone without a mask should not be allowed to roam among the guests. He needs to get a face mask first if he wants to attend the party. 
You should also make arrangements for some face masks for your guests. It would be a great gesture if you offer face masks to your guests. This will not only fulfill the safety restrictions but will also reduce panic and disturbance among the crowd.
Booth disinfecting
You need to be careful when doing the photo booth arrangement.  All the equipment that you use for the photo booth setup should be disinfected properly. 
Make sure to get all the accessories from a trustworthy seller who follows all the necessary protocols. Moreover, spray the disinfectant from time to time during the event as well. This will ensure the killing of all the harmful viruses and you can enjoy a peaceful and safe gathering.
Go touch-free
For your photo booth theme, you need to be careful a lot. For the selection of photo booth props, you need to think critically and creatively. It would be best to go for a touch-free approach as doing so will help you keep you and your guests protected.
You should get those photo booth props that are touch-free. You can get cool grad glasses or something else similar to that. Just keep in mind that you need to avoid the stick attached or touchable props like frames etc. The more you consider these things, the better you can enjoy your event to its fullest.
Hand sanitization
Another important thing you need to consider is hand sanitization. For this, you should arrange hand sanitizers for your guests. You can make some people responsible for it who will give the sanitizer to every person at the party from time to time. Their duty should be to ensure proper sanitization frequently.
Final Words
The virus has overtaken our world. We have to act accordingly in order to save ourselves from any harm. Life won't stop despite the pandemic and things will go as per schedule and plans.
 Students will study and will graduate every year. So if this is your graduation year then you have the right to celebrate your success. The only thing you need to take care of is some safety protocols. Just ensure to maintain them and else you are free to celebrate as much as you want.