Fashion
Choosing a Work Bag for Women for All Your Essentials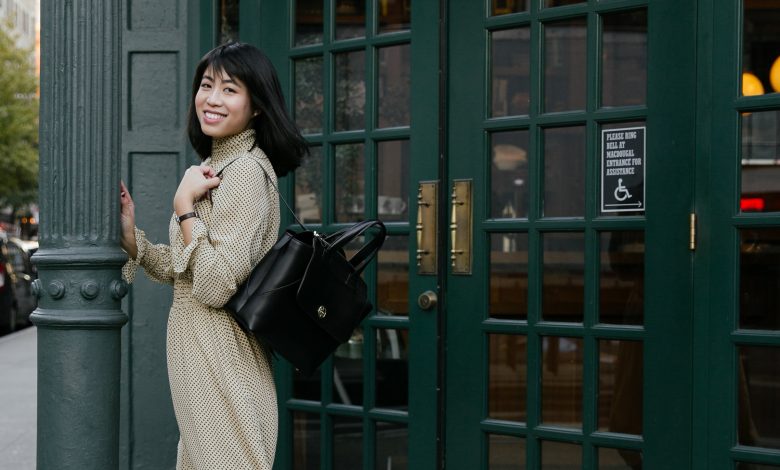 Style. Sophistication. Practicality. Room for snacks. These are the must-have features of a functional work bag for women. The details matter when choosing a bag for everyday essentials. It's worth investing in a piece that can provide the features you never knew you needed in a bag. Options for a professional environment or everyday silhouettes can check all the boxes. But before you can find it, you have to learn how to select it.
Consider Your Lifestyle
When you're investing in a bag that carries your essentials, think about your lifestyle. If you're a stylish office worker, you might need something that holds heavier items. It could use padded, reinforced straps. If you just want a quality designer bag, a stylish work bag for women may still be the perfect luxury piece. Luxury womens work bags are timeless, and their features make them very practical. They also work really well for casual events.
Look for a Packable Work Bag for Women
It might sound a little silly, but the packability of a work bag for women is crucial. It means the bag has organizational qualities other luxury pieces do not. Look for accessible exterior zippers for items like public transportation cards and easy access to your phone. Make sure there's space inside for notebooks, a tablet or laptop, a makeup bag, or a change of clothes. Some of the best duffle-styled bags even feature a ventilated compartment for shoes. That's perfect if you fit in the gym before going into the office.
Get Added Style Points
While practicality and packability are crucial, the bag's look is also important. The best womens designer work bag is not only useful on a day-to-day basis, but it's also pleasing to the eye. The appearance of your bag is a part of your outfit of the day. You'll get major style points for sticking to chic materials. Think ethically produced Italian leather and sustainably made Italian nylon.
Find Bags with Extra Accessories
Beyond fantastic style and room for essentials, you can choose a bag with its own accessories. These add-ons are perfect for anyone traveling, snacking, or needing a place for cold items. Plus, they have endless uses. You could use a detachable clutch as a jewelry case for travel, a toiletry bag to keep everything in one place on the go, a washable laundry bag for post-gym clothes, or an insulated lunch bag for snacks for yourself or pumped breastmilk for baby.
Pack Energizing Snacks and Drinks
A work bag for women with space to pack healthy snacks and hydrating beverages is ideal because it's spacious and functional. Don't pack things that crumble and fall apart or give you a sugar rush. Use a pocket in your work bag for women to store snacks like almonds or energy bites. Don't forget a water bottle, too. If you have a bag with an insulated lunch tote, bring lunch items like cheese, fruit, crackers, and sparkling water.
Making sure you have everything packed in your bag is a part of preparing for the day. For that, you must have a well-constructed work bag for women. It wouldn't hurt if the bag also had serious style. The right bag helps you look sleek, stylish, and put together for the day ahead. Regardless of what you have on your schedule, a bag filled with everyday essentials and a few snacks is necessary. It will help you feel prepared for anything while staving off any hangry episodes. Plus, you'll certainly look fabulous while you carry it.
About JEMMA
Every day with a bag from JEMMA brings moments you remember. With stylish exteriors, comfortable straps, and the essence of the iconic work bags, a certain je ne sais quoi inherently follows the luxury pieces. The work bags for women feature premium materials, including ethically sourced Italian leather and sustainably produced Italian nylon, as well as the CARRIE Tote's top-grade regenerated nylon from recycled plastics. These help you maintain a sleekness and chicness on your way to work, a late-night drink, or a morning coffee stop. From the padded, reinforced straps to the metal feet protecting the base, JEMMA's designer totes and bags are not only stylish but also made for practicality and the everyday life of a modern woman. All you have to do to become a JEMMA Girl is choose your favorite It bag.
Find a luxury work bag for women that holds snacks and everyday essentials at https://jemmabag.com/