Business
Choosing a Computerized Embroidery Machine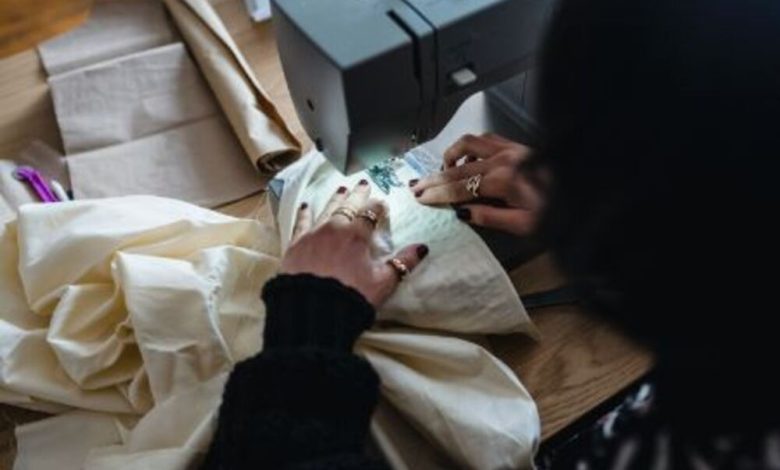 A computerized embroidery machine can be a great tool for creating embroidery designs that are precise and quick. It allows you to edit and make fine adjustments to your designs without the need to do it manually. Creating embroidery designs by hand requires a lot of creativity and time, and the computerized machine will do this for you. The computerized embroidery machine comes with a variety pre-designed patterns that will help you get started.
Computerized embroidery machine features
A computerized embroidery machine can stitch many different objects. These machines have many features such as a large touchscreen, USB interface and automatic threading. They also come with built-in design software, embroidery adviser software, and built-in design editing software. The computer system also allows the machine to store multiple designs.
Before completing an embroidery project, a user should check the machine to ensure that it is operating as expected. The operator should also make sure that all of the accessories necessary for the embroidery process are readily available. Operators should have plenty of needles, bobbins, scissors, and an air compressor.
A computerized embroidery machine can be used to create a variety of items, including home decorations and clothing. It can also be used to quilt depending on the model. The Brother SE400 is a great example of a computerized embroidery machine, which is ideal for beginners. The machine can embroider up to 4×4 inches and has 67 built-in stitches. The SE400 even has touchscreen editing capabilities and features such as mirroring and rotating images.
Your budget is another important consideration when purchasing a computerized embroidery machine. You can buy a basic model for a low price depending on your budget to get you started. If you plan to sell the items that you embroider, you might consider buying a more expensive machine with more advanced features.
A computerized embroidery machine should be easy to use and have an adjustable foot pressure. It should be equipped with a touchscreen LCD that shows the stitches. It should also include a USB port and a storage space to store your own designs. This machine can also be used to download or buy new designs.
Different types of computerized embroidery machines
Computerized embroidery machines are designed to produce a wide variety of designs and patterns. Some machines can be controlled by computers while others require manual operation. Computerized machines generally have a work area and sensors that tell it how to place different components. They can create infinite lines and shapes. Users can load their pattern from a CD or floppy disk or load an original design from memory.
These machines are available in a variety of styles and price ranges. These machines can sew clothing, including t-shirts as well as bags. Many models can embroider monograms or designs. These machines are expensive, but offer advanced features like automatic threading and touch screens.
When choosing a computerized embroidery machine, it is important to consider the size of the embroidery hoop. Some models have smaller hoop sizes, which may not allow for larger projects. Other types of computerized embroidery machines offer larger hoop sizes that are better suited to larger projects. Users can create larger designs using a larger hoop.
Computerized embroidery machines also offer built-in designs and fonts. Many machines have built-in tutorials or advanced design editing software. Some models can import designs from USB, while others allow you to download your own designs. These machines can be connected to a computer via WiFi and USB.
Some computerized best small sewing machine for beginners have multiple needles and spool spinners. These machines can be used for a wide variety of crafts and are heavy-duty. They are great for experienced sewers and the textile industry.
Compatibility is important
Compatibility is an important consideration when choosing a computerized embroidery system. You don't want to get stuck with a machine that can't process the designs that you've uploaded. You also don't want to have to format your storage device to make sure that your machine can read the designs. Also, be sure to upload only a few designs at a time, as many machines can't handle too many files.
Because embroidery file formats change constantly, compatibility is essential. Some machines may not be capable of reading designs created with older software. Fortunately, the vast majority of embroidery machines will read older file formats and will work with the designs that you have. If you have an older Brother embroidery program, a new Brother machine can read Brother.PES designs.
Another important factor to consider is the compatibility of your computerized embroidery machine with your software. There are many software programs that can be used to transfer designs between computers. While the compatibility between different machines is important, you should also consider the type of embroidery fabric you will be using with your machine. Some machines may not work with some fabrics, but others will work perfectly with others.
Importance of exporting design to computerized embroidery machine
Exporting a design to a computerized embroider machine and Sewing Master Machine has many benefits. First, SVG files can hold more information than JPG files. SVG files are more flexible in exporting designs to a computerized device. They are also easier to use.
Another advantage of exporting to a computerized embroidery machine is that the file can be edited on a computer. This is especially important if your goal is to embroider items regularly. Many file formats can be read by most computerized embroidery machines. A lot of designs are created in native file formats and then exported to the appropriate machine format. This can lead to data loss in certain cases.
Exporting a design to a computerized embroider machine has another benefit: you can export cutting lines as well as appliques separately. A Brother machine can read an FCM file, but will also accept a PES file. Some machines also offer online editing of applique cutting lines.
It is crucial to use the right software. For beginners, the process of converting an image into an embroidery file can be confusing. This is why many prefer to hire professionals. There are free digitizing software that can be used for this purpose. These programs can also be used to export designs in the appropriate format. These files can be used to create custom embroidery designs.
Exporting a design to a computerized embroidery machine is a crucial step in the process of creating embroidery patterns. Firstly, it's important to ensure that your design files are high-quality, with transparent backgrounds. Second, the files should be 300-dpi. Thirdly, it's important to check your manufacturer's manual or ask a dealer if they have any specific requirements.
Important to save design as a stitch files
Saving a design as a stitch file is important if you want to use a computerized embroidery machine to produce embroidery. Stitch files are lists of stitches and optional commands that all embroidery machines use. It is difficult to resize or edit your design without this information. Also, stitch files do not contain information about the objects within a design. Software programs are unable to recognize certain parts of a design that we see on a screen. However, our minds can recognize them when we see them on a screen.
When designing embroidery, consider the size and spacing of your design. Smaller areas of embroidery will have less impact on the fabric than large blocks of embroidery. Also, keep in mind that the embroidery will move more during the process if it is too large. The time it takes for the machine to finish your design will also depend on how many stitches you have. This can impact productivity and the overall cost for embroidery designs.
Although most embroidery machines can open older file formats from an embroidery machine, not all machines can. An older Brother machine can run designs that were saved in a.PES format. However, this does not mean that an older Brother machine won't accept older versions of these files.
If the design is too large, the computerized embroidery machine may be unable to read it. This problem can be avoided by properly formatting the storage device and uploading only a few designs at once.