Featured
9 Best Medical Marketing Strategies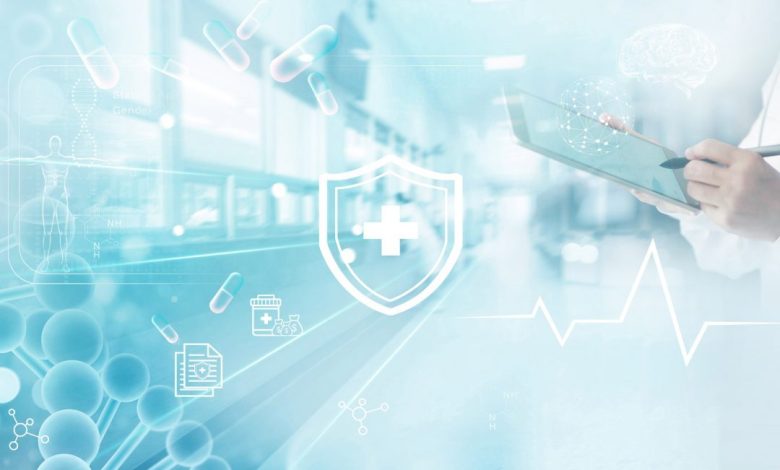 Developing and integrating innovative medical marketing strategies for medical practice can be complex and often confusing. The information that a large list of marketing and advertising sources offers may be incorrect.
The last thing you want is to make a poor choice and waste your time, money, and valuable resources to find out that everything you did was a waste of time.
In light of this, we have compiled a list of twelve medical marketing strategies for clinics and physicians that are indispensable for any marketing campaign.
Optimize your website for patient experience
Now patients most often look for the necessary medical services via the Internet.
They take their health into their own hands and, as a result, become more and more concerned about finding the right service and establishing a trusting relationship with a potential clinic before making an appointment.
Making a good impression on a patient on your site will greatly increase the number of potential customers and how long and often they will use your services.
The design of your site should have unique features and speed and be mobile and interactive.
Design for mobile devices
Most of our clients search through mobile and tablet devices, so having a design suitable for these devices is essential. Take a look at a typical website example. It includes the menu, functionality of all buttons, and their clear description.
Make sure your website design has a clear structure and easy-to-read images.
Your website should be user-friendly and practical across all devices to reach as many potential customers as possible.
A site's speed may be the most important reason for choosing it among all others.
Speed ​​matters
A slow site speed will be annoying, convincing your online users to leave it as soon as possible.
Sites that are difficult to navigate due to low speed will leave only a negative experience.
Such an experience will likely make the user leave your site for a competitor's. Therefore, evaluating the seriousness of creating a high-speed site to take a leading position is very important.
Make all services clear and visible
Planning and placement of all services on the main page.
When customers come to your site, they should quickly find all the services they need, especially if your company provides a wide range of procedures and services you would like to show.
Consider your target customers, key drivers, and profit potential when deciding which services to promote.
Use simple and clear application forms to make the process easier for your customers and motivate them to use your services. Patients will not want to fill out long, tedious forms to make an appointment.
Your website must be built with the right SEO structure and keywords to appear in search results and be competitive.
Search engine optimization needs to be structured and polished, using unique images, accurate service descriptions, page structures, and H-tags that suggest text rankings that affect a site's relevancy in search queries.
Invest in Social Media Marketing
SMM is integral to great medical marketing strategies and will help you share content and reach your ideal customer base much faster.
Social media marketing for doctors greatly drives traffic to your website and search engine rankings.
Social media will help medical marketing strategies reach a wide audience and can be used as a critical lead generation tool.
Use the available analytics tools provided by social media platforms to track your progress and modify social media marketing campaigns for your organization.
Did you know that Instagram analytics will tell you exactly what time of day your followers were most active?
This is a BIG benefit for optimizing the exact timing of posts that will deliver the highest view rate.
Not all social media platforms are created equal, and not all social networks are appropriate for your healthcare organization. In addition, every social media marketing platform is different and built for a specific audience.
Take the time to evaluate the social media opportunities that are best for a medical marketing agency based on the target audience and audience composition that each platform targets.
Look at the age category in the graph below for the main social networks. What age are you targeting?
I bet you don't want to waste precious time on social media that doesn't reach your audience. Instagram is generally great for plastic surgery or dentistry companies. However, it may not be suitable for companies with urological services.
To be successful in medical social media marketing, you must:
Be consistent and organized
Make your content user-friendly and interactive
Post regularly
Add unique photo and video content
Post posts that encourage customers to visit your site
Correct your company and services details
Business data has a significant impact on SEO for medical services and physicians.
Your business data is the contact information for the business that is displayed when customers search for you online.
It is important to validate and optimize your business data across all platforms.
Consistent business data across all platforms inform Google that the information displayed about your healthcare organization is accurate.
The more directories and site reviews that contain the same business information, the more likely it is that Google will rank your company above your competitors.
Tools (aka business listings) are in the top 5 most important local search ranking factors.
Popular platforms in Moscow for business listing are Google, Yandex, and Zoon, but a few smaller data optimization sites are important to your reputation. In the regions, 2Gis is of great importance.
Create an active content marketing strategy
Content marketing increases your website traffic, increases organic search, builds brand awareness, and positions you as a leader in your specialty.
A well-structured, working blog can and should generate up to 50% of organic website traffic.
There are dozens of types of compelling content you can develop to engage and engage patients.
The video is one of our favorites.
Email is still an important medical marketing strategy.
Keep in touch with patients and site visitors with email marketing! Email is a great way to retarget customers or attract new ones interested in your services.
. Utilize email marketing to cultivate relationships with your site's visitors and to distribute exclusive offers, blog posts, and breaking news. Grow your customer list by persuading website visitors to sign up for your newsletter.
The newsletter will help you share monthly content about your medical company.
Another powerful way to use email is to create a consistent, automated mailing list.
This means you can convince three out of ten clients on a good day to book an appointment.
However, you paid for the other seven, so choose the most interesting ones from 10-12 letters that will help you gain their trust.
This can help eventually get them to book an appointment with you.
Generate new patient testimonials
Patient reviews are one of the three most important SEO factors regarding local search rankings.
You can see that reviews are in 3rd place, BUT Google My Business is in 1st place even though reviews are the main factor in GMB ranking. We believe this is the most important medical marketing strategy and should be in first or second place.
Studies have shown that 68% of potential customers form an opinion about your medical company based on reviews.
When choosing between two companies, a patient is 91% more likely to choose a company with higher reviews!
What does it mean? Patient reviews are a great way to attract potential customers and reflect your reputation.
We recommend using persuasion technology to get as much feedback as possible.
Start making videos of your services
Content video created by your doctors is one of the most powerful and engaging ways to connect with potential clients.
Video marketing helps doctors and medical companies reach more patients and sell their services easily.
Video gets higher engagement rates than any other type of content, including images and blogs.
In addition, Youtube is owned by Google and is the second most popular search engine on the Internet.
This gives you one more way to grow your search for your company.
Building a video content marketing strategy will help you when you promote your company, talk specifically about medical conditions and your approach to treatment, and build trust with potential clients before they book an appointment.
If you have difficulty generating topics or ideas for your first video, the following suggestions may be helpful. We recommend starting small: Frequently Asked Questions (FAQs) from patients and their answers.
As a doctor, your patients probably get hundreds of questions a month.
Just answer them in the video, and we can guarantee that you will quickly come up with different topics six months in advance.
The great thing is… you know people are raving about it!
Create content based on your patients
Posting "before and after" photos of a patient's treatment results can be one of the most important medical marketing strategies that provide aesthetic services.
Before and after photos are essential in your medical marketing strategy when it comes to a plastic surgery company.
Develop a large "before and after" gallery showing many examples of successful patient care before and after various surgical procedures.
If your medical specialty is not based on cosmetology, consider working with a patient willing to share their treatment experience as an example for your advertisement.
Or record the procedure on video (with the patient's consent, of course).
Many potential clients are constantly looking for the best methods to treat diseases and improve their quality of life.
Providing successful patient stories and educating online visitors with your experience and knowledge will turn online visitors into real patients.
If done right, this can be a very successful part of your medical marketing strategy.
Summing up
Take a close look at each medical marketing strategy and formulate a plan to implement or update these tactics in your company.
If you do everything, you will be very surprised at the number of new customers using your services.
The beauty is that many of these tactics are directly related, and one of them significantly affects the effectiveness of the other.
As mentioned in many other articles, whenever you add a new digital marketing campaign to your arsenal, don't stop testing and experimenting to ensure you're optimizing all aspects of the movement correctly.
To read more articles click here