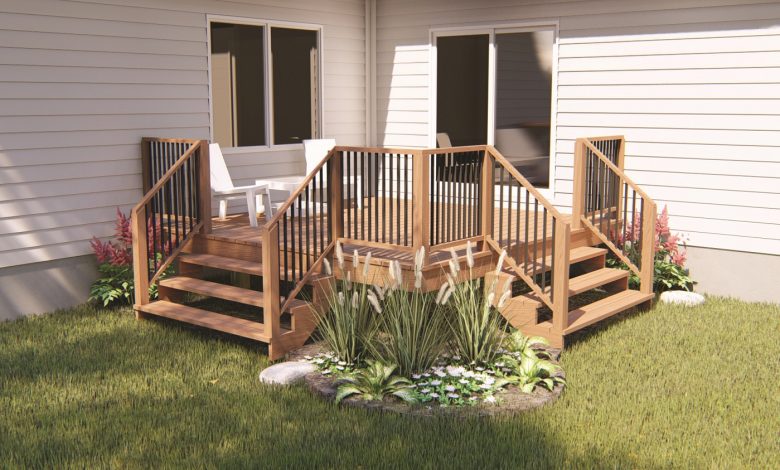 When you complete a project in your house, you're leaving your mark on the place you call home. Maybe you're making your house more functional, or just want to add your personal touch to a common area. Your staircase is one of several prominent areas where your personality can shine. Some homeowners choose to showcase their taste through the balustrade. But the critical element of any set of stairs is where people step: the stair tread itself. With a wide range of options, you can select just the right stair treads for your home. Read on to learn about factors to consider as you choose the perfect capstone for your staircase.
Measure Twice, Cut Once
The first step to selecting the right stair treads is measuring your stairs. To ensure comfortable strides for most people, ensure your staircase conforms to the rule of 18: Rise plus run should equal 18 inches. Measure the stair length by running a tape measure from front to back. Then measure the width by running your tape from left to right. Be sure to leave room for the risers as necessary. If you're confident that your staircase is uniform, then you don't need to measure every stair. If you aren't sure, it's worthwhile to measure several different stairs and check for variances.
Pick the Right Material
It's essential to choose the proper material for your staircase. So, don't rush this part; ask questions if you're uncertain. There are tons of options available for interior stairs. Wood is a popular choice. You could go with red oak, pine, maple, or something else entirely. If you decide on wood stair treads, consider adding nosings and ends for a complete look. This will enhance the overall visual appeal of your new stairs.
Decide Whether You Want Finished Stair Treads
The wide variety of stair treads available includes high-quality finished and unfinished options. You can save considerable time and enjoy professional quality by finding a finished type of stair tread. Look for a style that suits your taste and complements the rest of your interior. However, if you have a particular stain in mind, go with unfinished or ready-to-finish stair treads. That way, you have complete control over the finish and can craft the ideal solution for your project.
Pro Tip: Are you working on exterior stairs or stairs in utility areas more exposed to the elements? If so, consider filling any gaps or cracks with Flex Paste before installing treads. This will help seal against wear and tear, increasing the lifespan of your staircase.
Consider Enhancing Traction
If you opt for wood stair treads, keep in mind that these tend to be somewhat slick, and you may want to improve traction. It's worthwhile for children, parents, pets, or even people wearing socks or carrying loads up and down your stairs. Added traction can make your stairs safer and more comfortable. You can even leave a bit of the wood tread exposed at either end, so you don't have to sacrifice the aesthetic entirely. Added traction is also excellent for stairs in utility areas. Think of a multi-level garage or an unfinished basement that you wouldn't use as living space.
With all of these tips in mind, you're ready to get started. Head to your favorite home improvement store, such as Menards®, and find a variety of treads and other tools and materials you'll need.
About Menards®
Whether you're doing a few minor touch-ups or taking on a massive home improvement project, you'll find everything you need to get the job done at Menards®. Save Big Money® when you shop the extensive selection of building materials, tools, and home improvement products. They offer everything from interior doors to stone veneer panels, and more. Plus, when you visit Menards®, you'll find a friendly staff that can point you to the right products while offering knowledgeable service to help you take your project from start to finish. No matter the size of the project and no matter your experience, Menards® is here to make your home improvement vision a reality.
Get the perfect stair treads for your project from Menards® at https://www.menards.com/