Tech
10 Best Undetectable Spy App iPhone to Use in 2022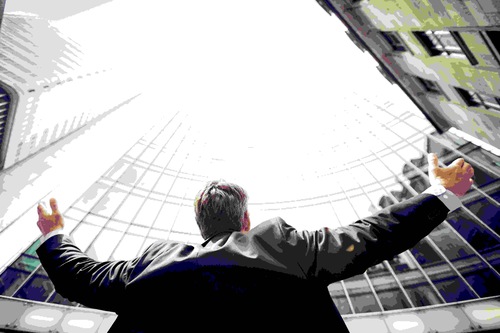 undetectable spy app iPhone applications for iPhones can secretly record any activity of your target's phone at any time. The application will monitor incoming and outgoing calls, messages, photos, videos, and everything else that you want to monitor.
If you want to know what is happening in someone's life without asking them, then this is the application for you. You can also use this app to keep an eye on your loved one who may be working late at night.
The undetectable spy app iPhone is a very good tool for monitoring your loved ones. It can be used to track your children, spouse, employees, and friends. The tool is free from viruses and malware. It does not require any jailbreak or root access to work.
It has the ability to track the GPS location of the target phone. You can also monitor all their incoming and outgoing calls, SMS messages, internet activity, etc. All these features are completely invisible to the target user.
The undetectable spy app iPhone is a hidden monitoring app that is used to record calls and text messages without the user's knowledge. These spy apps work on all iPhones, iPad, and iPods. They can be installed on any phone that has an internet connection. The spy applications are easy to install and do not require any technical knowledge.
These apps come in different versions for operating systems like Apple, Android, and Blackberry phones. Each version has a different price tag depending on how much storage space you need and whether you want to use it simultaneously for one device or multiple devices.
The best thing about these apps is that they don't require jailbreaking another person's device or rooting it to use it. You can easily download the free version of the spy app from the official website or get it directly from their website by following the instructions. You can visit tech-based blogs, such as TechyWired, TechCrunch, Scholarly Help and many more, for more tech-related information. 
However, some free versions can have pop-up ads that may alert the person you are spying on. You can use a paid or premium version of these apps to avoid the ads so that you can spy on others without getting in trouble.
Do Spy Apps Work on iPhones?
Yes, there are many undetectable spy apps for iPhones. This means that you can use them to spy on your iPhone in a way that doesn't leave any trace of themselves. Any antivirus software will not detect the apps, nor will they be noticed themself. You can also use these spy apps to keep an eye on your children's activities and monitor employees' behaviour at work without being noticed by anyone else aside from yourself, maybe if an employee suspects something is up with their iPhone.
Also read: 10 Huge Reasons For Taking Data Structure Assignment Help
10 Most Dependable iPhone Spy Apps to Install
Spyware for iPhone is a very powerful tool for monitoring your child's activity on their iPhone. It allows you to view your child's activities on their iPhone. Spyware for iPhone will give you information about your children's text messages, calls, and even location information when they are using Apple Maps.
You can also see if there are any suspicious apps installed on their devices, as well as other details such as contacts and photos taken during a specific time period. We have listed some of the top-notch iPhone spy apps for you.
1. Spyine
Spyine is an all-in-one solution for spying on your children, employees, and partners. It's the best spy app for iPhone that is undetectable. The app has been specifically designed to help parents track their kids and ensure they don't get into trouble.
Spyine also allows you to monitor employees remotely, which helps in case of any misconduct at work or when you want to know what they are up to behind your back.
The application works in two ways: firstly, by capturing screenshots and videos, and secondly, by recording audio conversations as well as sending them to your designated email. This way you can listen in on what's going on without anyone knowing about it!
2. Spyic
Spyic is a powerful monitoring app that can help you keep track of your kids and employees. It can monitor their text messages, calls, social media activity, and location. It's also capable of tracking the time they spend in front of computer screens or mobile devices and how long they take breaks during their shift at work.
Spyic offers many other features not found on other monitoring apps, such as an alarm clock feature that lets you know when it's time to wake up, so you don't miss something important or an alarm clock feature that will wake up whoever is using the app itself without needing any interaction from them first before turning off their phone altogether, this means no more waking up groggy.
3. Minspy
Minspy is one of the best iPhone spy apps available on the market. It has a number of features that make it stand out from the crowd. Minspy is one of the most powerful monitoring applications for iPhones, which makes it ideal for parents who want to keep track of their kids or employees who need to know what's going on at work.
You can also use this app if you have children with questionable morals or those who drink excessively at parties; this will help them stay safe from harm while still having fun!
4. Cocospy
Cocospy is one of the best iPhone spy apps for making your iOS device invisible. It's easy to use, contains a rich set of features, and offers some outstanding benefits for users.
Cocospy doesn't require any jailbreaking or rooting on your iOS device before you can use it. You just need to download Cocospy from their website and install it onto your iPhone in order to begin using this spy app. Once installed on your phone, you must open up the app and start recording video footage or audio recordings right away!
Cocospy keeps its users updated with real-time information about the person they are spying on and shares information about their online activities, such as location data, browsing history, messages, etc. It helps you know exactly what kind of person they really are by tracking their activities when using the phone constantly throughout each day!
5. Neatspy
Neatspy is a powerful monitoring app for iPhone that can be used to keep an eye on your kids and employees. It comes with a mobile app for both iPhone and Android devices. The first thing you'll want to do when installing Neatspy creates an account with your Facebook or Google+ account.
Once this is done, simply choose which device(s) you want to be seen in relation to each other (e.g., parents/kids). Then select which apps/games should be monitored by this particular device(s). Finally, turn everything on!
6. Fami360
Fami360 is the best iPhone spy app for you to use in 2022. It has a user-friendly interface, an easy installation process, and an affordable price. You can monitor all activities on your target phone from anywhere in the world through its web browser interface or mobile app without them knowing.
The application has a very simple design that makes it easy for anyone to set up their own spy operation without having much knowledge on how to use any technical skills and apps required for spying on other devices.
7. KidsGuard Pro
If you're looking for the best iPhone spy app to use in 2022, then KidsGuard Pro is definitely one of the best options. This app has a very user-friendly interface and comes with a parent dashboard that lets you see all your children's activities on their devices.
It also comes with an option to set time limits for kids, so they don't spend too much time on social media or games. Plus, it has many other features like remote monitoring capabilities, location tracking, etc., which help parents keep an eye on their kids' activities without having any intervention from themselves by installing this spy app on their own devices.
8. Xnspy
Xnspy is an undetectable iPhone spy app that can be used to monitor the activities of your kids and employees. It has a lot of features that can help you keep track of your kids and employees. This is considered one of the best iPhone spy apps in 2022 because it has many features, such as:
The ability to record calls, text messages, and even GPS location data on any device;

Ability to intercept WhatsApp messages;

Enable/disable Wi-Fi connection; and more!
9. Spyera
Spyera is one of the best iPhone spy apps that is undetectable. It can be used to monitor all the iOS devices like iPhones, iPad, and iPods touch. The app works on all versions, including the latest iOS 12.
Spyera has several features, such as:
Monitoring calls, text messages, and emails sent by your target;

Recording conversations between two people;

Viewing photos and videos taken by your target;

Accessing their Wi-Fi network details;
10. Hoverwatch
Hoverwatch is one of the most popular and reliable spy apps for iPhone. It has a very simple user interface and is easy to use. The Hoverwatch app can be used to track any iPhone or Android mobile device, including those with iOS 12 (or older), Windows 10 Mobile OS, Blackberry OS 10, or Android OS 6 Marshmallow version.
Hoverwatch offers some great features for monitoring your loved ones:
You can set a timer so you can have real-time data when you spy on someone. Especially spying phones of your employees during work hours.

You will be able to see where they go after leaving home by having access to their location.
This app allows you to filter and search through phone calls, messages, and emails without detection. You will be able to see who called them, who sent them an email or text message, what websites they visited on their phones, and much more. The app has a clean interface with no ads or pop-ups, making it easy to use.
Final Words
In this article, we have listed the 10 best undetectable spy apps iPhone that you can use in 2022. If you want to be aware of your kid, partner, or employee's phone activities, then use these apps. You can find a lot more on the internet about these apps and how to install them.