Business
Why Fall is the Time to Switch to Non Toxic Deodorant and Clean Beauty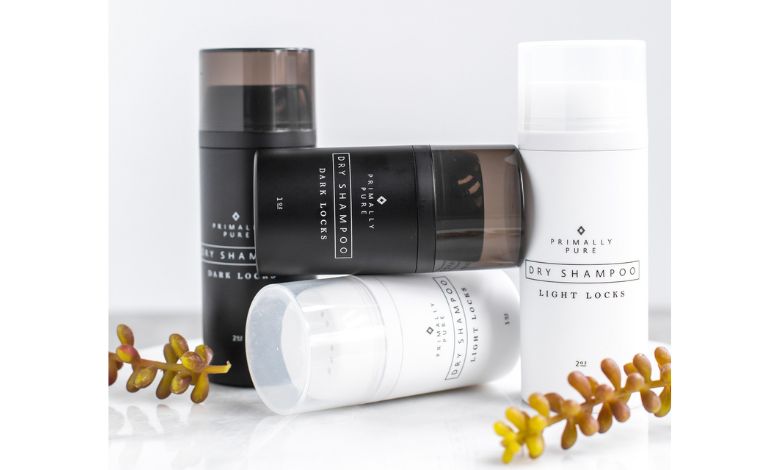 Is it time to turn over a new leaf with your beauty and personal care products? Fall provides the perfect transition if you're considering switching to natural products, or if you simply want to pay more attention to your skin during the change of seasons. Your skincare products may need a refresh because the air is drier, and your skin is seeking nourishment and hydration. Your personal care products may need a reboot to cleaner ingredients as well. Here's why you should swap out products made with synthetic fillers for safe products that offer real results, such as non toxic deodorant.
The Cooler Seasons Calls for Hydrated Skin
There's a lot to love about fall. Dry skin isn't one of them. The fall weather can affect your skin because of cooler temps and less humidity in the air. Your skin may become drier or more sensitive, for example. You may find it helpful to keep your skin moisturized and hydrated with a nourishing natural face cream. Look for a rich cream with a blend of fatty acids, antioxidants, and vitamin-rich botanical oils. A moisturizer made to help restore and soothe skin that's prone to dehydration and redness is ideal. Your face cream should lock in hydration and protect your skin from free radical damage. For your body? Try a natural body butter with moisturizing tallow from grass-fed cows!
Sweaty Skin Season is Slowing Down; Time to Try Non Toxic Deodorant
If you're worried about switching to a natural deodorant because of how much you sweat, especially during the summer, maybe now is a good time to give it a try. An effective non toxic deodorant made with simple, safe, organic ingredients is a worthy switch to make. Look for formulas that work to fight odor and are made with sensitive skin in mind. Steer clear of potentially harmful ingredients like aluminum, parabens, fragrance, triclosan, talc, and propylene glycol. A gentle, non toxic deodorant should have odor-fighting ingredients. A small amount of baking soda, arrowroot powder, and essential oils may all help combat odor without irritating your skin.
New Season, New Ways of Thinking
With the season of change comes a new way of looking at what you're putting on your skin. Minimal, thoughtfully selected ingredients are better for your skin than synthetic fillers. You might consider pure, natural ingredients in your body and skincare products. Look for great alternatives to formulas packed with potentially harsh or artificial ingredients. If you're seeking maximum purity and potency, sometimes fewer ingredients are better. Perhaps more importantly, natural products can offer real, recognizable results.
Hair Change Up; Use Non-Aerosol Dry Shampoo
Some people like wearing new hairstyles to change it up for a new season. You can also consider switching up your hair products. Dry shampoos in aerosol cans are not good for you or the environment. If you love dry shampoo, try something better. A powder-form dry shampoo with simple oil-absorbing ingredients can be just as effective and is much better for your hair and skin. Dry shampoos made with kaolin clay and organic arrowroot powder help extend the life of your hairstyle in between washes. They may also help minimize excess oil and refresh second or third-day hair. Sprinkling a little powder on your roots before bed can help you save time in the morning, too.
About Primally Pure
Primally Pure makes every one of their products to give you real, recognizable results. From day one, their philosophy has been the fewer ingredients, the better. But it's not just about fewer or simpler ingredients. These ingredients are chosen for their purity and potency. There is nothing in Primally Pure's dry shampoo that doesn't belong there, from the organic arrowroot powder to select essential oils. The same can be said of any of their products. Want to learn more? Explore Primally Pure's Holistic Skincare Guide and blog. Learn how to use a Gua Sha stone or dry brushing face and body techniques. There's a world of wellness to discover with Primally Pure.
Embrace a new, healthy season with natural products from Primally Pure at https://primallypure.com/