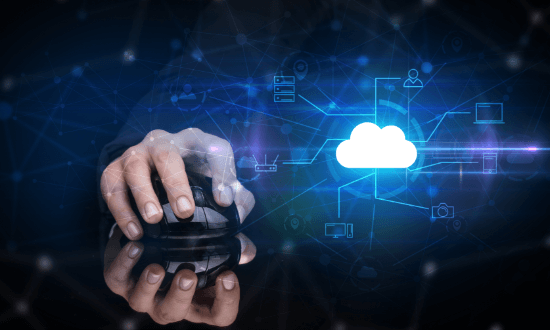 New technologies constantly change how we live and work as we move into the digital age. One such technology is UCaaS or Unified Communications as a Service. UCaaS is a cloud-based communication system that offers a variety of features and benefits for businesses of all sizes. This blog post will explore how UCAAS can help companies transition into the new-age enterprise in 2022 and beyond. UCaaS is poised to revolutionize how businesses communicate, from cost savings to increased productivity.
Is unified communications a growing technology?
Yes, unified communications is a growing technology Implementations. More and more businesses are seeing the benefits of using a single platform for all their communication needs. In the past, companies would have had to use different systems for communication, such as email, instant messaging, voice calls, and video conferencing. This was not only inconvenient, but it also made it difficult to keep track of conversations and important information. With unified communications, everything is in one place, making it much easier to manage communications and get the most out of them.
How do enterprise Unified Communications systems generally work?
An enterprise Unified Communications system typically includes a central server that handles communications between different parts of the organization. The server may be connected to various devices, including desk phones, laptops, and smartphones. Users can access the system through a web interface or mobile app.
The server handles most of the heavy lifting regarding the processing and routing of communications. It also stores all of the organization's contact information and communication history. This makes it easy for users to find old conversations and transfer them to new devices if necessary.
The significant advantage of an enterprise Unified Communications system is that it offers a lot more flexibility than traditional phone systems. Users can easily add new features and functionality as they need them. Additionally, the system can be scaled up or down as the organization grows or shrinks.
Is UCaaS a useful VoIP tool for companies?
There is no doubt that VoIP has revolutionized the way businesses communicate. By using a UCaaS solution, companies can take advantage of a host of features and benefits that were previously unavailable. For example, UCaaS allows businesses to make and receive calls from any location with an internet connection. This means that employees can work from anywhere in the world and still be able to stay in touch with customers and colleagues. In addition, UCaaS also offers features such as call forwarding, voicemail, conferencing, and caller ID that can help businesses improve their communication efficiency.
Is hiring a UCaaS provider a good idea?
The answer to this question depends on the specific needs of your business. If your business would benefit from having a centralised communications platform, then hiring a UCaaS provider is a great idea. Some of the benefits of using a UCaaS platform include the following:
-Improved efficiency and productivity: Having all your communication tools in one place can make it much easier for employees to stay connected and collaborate. This can lead to improved efficiency and productivity across the board
-Lower costs: With all your communication needs being taken care of by one provider, you can often cut costs associated with maintaining multiple separate systems.
-Increased flexibility: A UCaaS platform can be accessed from anywhere, giving employees the freedom to work wherever they need to. This can be especially beneficial for businesses with remote workers or employees who travel frequently. Of course, some potential drawbacks to using a UCaaS provider should be considered before making a decision. These include a lack of control and dependency on the UCaaS provider. When you outsource your communications to another company, ensure you maintain control over how the system is run and how data is stored and managed. Always retain access to communications if something goes wrong with your UCaaS provider. If you are looking for UCaaS providers, reach out to Black Box now!