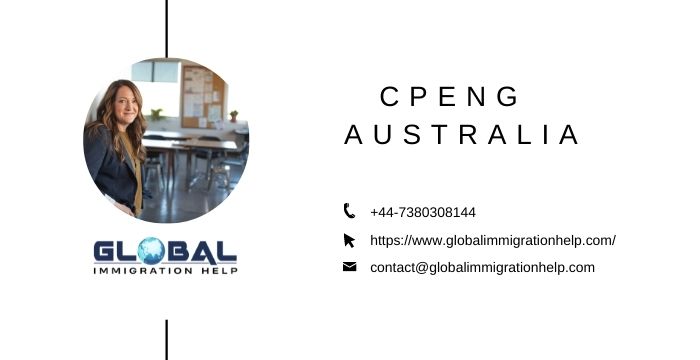 If you are preparing for attaining CPEng status in Australia with 5-15 years of experience, then read this blog. Here, will tell you about the 7 steps to applying for this credential.
How to apply for CPEng credential:
The following are the seven steps to attain a CPEng credential:
Self-assessment:
Login to the Engineers Australia portal, and have the online self-assessment.
The first thing you need to do is to nominate your occupational category and area of specialization or practice. You can choose more than one area of practice. However, an area of practice should be the purpose of and the bulk of your work. It should not be a project or activity that is incidental to your main work.
When you complete the self-assessment, pay heed to your career and past work. You need to rate your engineering competency for each aspect of practice at one of four levels:
Developing: you are at the learning stage and need supervision to practice at an acceptable level.
Functional: you can work depending on yourself at an acceptable level without help or supervision.
Proficient: your capability to work independently is a high level, and you can train and supervise others.
Advanced: you can handle teams, train others and act decisively from experience and high-level knowledge.
Industry Review:
Adhere to the steps at the end of your online self-assessment for the creation of an industry review. To do that, log in and complete the industry review.
At this phase, you have to confirm your area of practice. Here, you can nominate up to 3 areas of practice only.
Put down a brief statement of evidence:
Reflect on the project and work activities you have done. Besides that, pay heed to the documents you have to support your self-assessment ratings across the competencies for independent practice. Everything has to be in harmony with your occupational category.
For each of the competency elements in the industry review, you need to write a brief statement for an explanation. In addition, it is also necessary to explain how your evidence shows the particular competency.
Assign industry reviewers:
Move further to create and assign your reviewers. Your reviewers must be Chartered members of Engineers Australia or an engineering team member with more than 7-year work experience. They also need to:
In the same area of practice as you
Know you and your work
Be interested and capable of providing a review that is based on their knowledge of you.
Let your reviewers know what you are doing. Doing so will let them expect your review request. Besides that, they will also be able to know what they are supposed to do. Pay heed to things and follow up if not received a response or if you want to discuss the results.
Enroll for Chartered assessment:
When your industry reviewers have done their industry reviews, you will get a notification and link. This link will allow you to continue to the enrollment stage in the portal. This time, you need to keep your credit card ready to cover the fee.
Adhere to the steps to upload and submit:
Your photo ID
A detailed resume
Records of your CPD (Continuing Professional Development). For Chartership, you need to have completed at least 150 hours of CPD over the last three years. If having listed more than one area of practice, learn how CPD is calculated for multiple areas of practice.
Evidence Discussion:
Nearly six weeks after you have uploaded your documents, an evaluator will call you for an evidence discussion. This assessor will discuss your resume and CPD records and the evidence statements in your industry review. They will tell you if something is wrong or incorrect or if you are required to provide anything else.
The assessor will also tell you for which of the 16 elements of competency you need to upload additional evidence. At the end of this discussion, they will send you a discussion summary using the portal. When you are ready, you can upload the related evidence to the portal.
Prepare evidence:
Collect the pieces of evidence that you referenced in your industry review for the areas the assessor mentioned. Make sure that they show how you have applied the relevant competencies for your occupational category and area of practice. You can use different forms of proof that include but are not limited to drawings, plans, root cause analysis, and reports.  Aside from that, you can also use modeling, emails, risk assessments, or presentations.
The evidence you picked has to be:
Less than 10 years old
Your own work
Enough to demonstrate that you have fulfilled the competency criteria
In most cases, Engineers Australia only needs an extract or section of an overall document or image. This document or image must be sufficient to show your engineering competency. It's good to redact private information as necessary.
Some of the proof you give with your application must be the intellectual property of your employer or past employers. If it is the case, you need their permission to use it. Complete the permission request letter (DOCX 16KB) and send it to them. You need to take their permission in writing (mail is fine) before you submit your evidence.
As an applicant, you need to comply with any conditions the organization imposed on the material use way. You need to acknowledge the source of the material in your application. Engineers Australia will keep the proof secure and only use it for your evaluation. The authority can securely destroy any evidence you give if you ask it to.
Write evidence comments:
You will also be required to write evidence comments on each piece of evidence you upload. These are short explanations between 2 and 4 sentences long. They must give a clear idea of the background and context. Each one must demonstrate the element of competency. In addition, it should explain precisely what the evaluator should consider.
Evidence assessment:
Your evidence will be evaluated nearly eight weeks after you have uploaded it. In the assessment, your evaluator may make comments or requests in the portal for extra information. You will get a notification by means of an email letting you know any requests to be actioned.
If nothing else is required, you will get a notification. This notification will let you know that you are capable of proceeding to the professional interview stage.
Professional interview:
A professional interview with an EA assessor is the last step to attaining CPEng Credential. This interview is a chance for you to authenticate and elaborate on the proof you have already given. It's a must that you show and understand the Chartered competencies, the definitions of engineering activities, and issues. In addition, have a deep understanding of the way these are reflected in your practice.
The assessor will utilize the interview to gauge the depth and breadth of your engineering knowledge and work experience. They will do so taking into account your area of practice. The evaluator will also pay heed to any extra areas of competency you need to display.
This interview is also a chance for you to show your commitment to the high ethical and professional criteria. Doing so will make it much easier for you to attain the CPEng Australia status. You can prepare a short presentation introducing yourself and putting your main projects or activities into the spotlight. By doing so, you can illustrate your attainments, but this is not mandatory.
You will get an invitation to the online Teams or Skype interview from your evaluator. The interview will consume between 30 and 60 minutes. Your invitation to have a professional interview will be between two and four weeks after your evidence assessment.