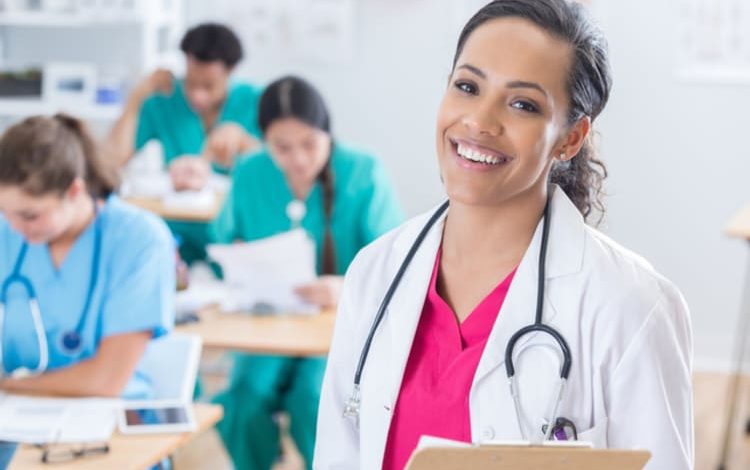 The United Kingdom is well-known to provide safer, better, and high-quality healthcare to its citizens. The UK's NHS supports healthcare professionals to deliver the highest possible standards of care.
For this reason, Apply for Nursing Jobs in the NHS, in the UK is a popular choice. It is considered as one of the most progressive, satisfactory, and purposeful career options.
The healthcare system of the UK teaches the nurses to take care of patients safely, expertly, respectfully, compassionately, and with the utmost integrity.
In order to promote their trust, career development, and well-being, the NHS helps professionals.
Who apply for nursing jobs in the UK to upscale their skills and enhance them as nursing practitioners.
What good is having a nursing license in the UK?
Registering with the Nursing and Midwifery Council, often known as the NMC, is the first and most essential step in pursuing a career as a nurse in the United Kingdom.
This guideline is mandatory for all registered nurses, including those who specialize in mental health nursing, general nursing, and even midwifery.
You will need to get a UK work permit in addition to the NMC registration in order to practice nursing in the UK if you are an overseas nurse.
In order to be able to work as a nurse in the UK.
Each nurse is required to have both an active registration and a PIN number.
You will be able to view all of the information that you need in order to register as a nurse or a midwife in the UK if you go to the website that is maintained by the Nurse (NMC).
After you have finished all of the steps in the method, the NMC will go through your application to identify not whether you need any revisions to your qualifications.
Before the PIN number may be granted to you without any conditions.
The English Competency Test consists of what, and why is it significant?
Examinations designed to evaluate applicants' level of English proficiency are often required of registered nurses who want to work in the nursing profession in the UK.
Either passing the IELTS or the OET is a viable option for accomplishing this goal effectively.
This exam is a genuine indication that nursing professionals can comprehend and communicate well in the English language.
The format of these examinations includes portions devoted to reading, writing, listening, and oral communication. In contrast to the IELTS.
What actually goes into the hiring process for new employees?
The following is an outline of the standard recruiting procedure that will be followed for any overseas nurse who is interested in Apply for nursing jobs in the NHS in the UK:
Taking an English language competency test
Applying to an NHS Hospital and being interviewed by the hospital
Receiving an offer letter from the hospital after a successful interview
Beginning the registration process with the NMC while arranging for the CBT
Sending the required documents to the NMC and receiving a decision letter
Receiving a Certificate of Sponsorship and then applying for your tier 2 Visa
Receiving an offer letter from the hospital after a successful interview
Receiving an offer letter from the hospital after a successful interview
Arriving in the United Kingdom and commencing work in the NHS as a Band 4 nurse
Taking the OSCE
Beginning work as a nurse with the National Health Service in the United Kingdom
FOR MORE POSTS, CLICK HERE