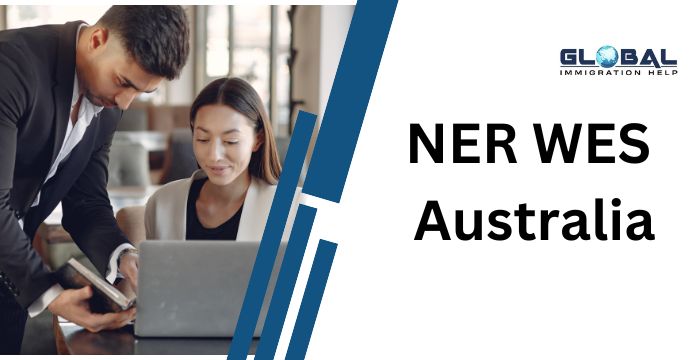 Are you an engineer who dreams of NER Registration? If yes, then reading this blog will help you become familiar with this framework. Apart from that, we will also tell you about how to write WES Australia. However, before you read that, we will familiarize you with NER Engineers Australia. Therefore, read the whole blog.
What is NER Engineers Australia?
NER, National Engineering Register, is a framework, introduced by Engineers Australia. This framework provides competent engineers with the recognition they deserve.
In addition, it also assists employers in finding and connecting with the best engineers to get their services. In a nutshell, those who are registered on NER portray excellent skills, professionalism and credibility. Thus, every engineer wants to get registered on NER to take their career ahead. So, if you want your registration on NER, then you must know how to write an effective NER statement. It is because an effective and convincing WES can help you attain this registration.
Writing WES Australia:
The first thing you need to do is to become familiar with the guidelines, provided by the authority. If you don't have a clear understanding of this, it will be much harder for you to write a WES. Another thing you must know is that the authority doesn't tolerate even a minor mistake.
Key considerations when preparing a NER statement:
As we told above, you need to have a clear understanding of the guidelines that you need to follow. Not following these guidelines means setting the stage for rejection. So, pay heed to the below-given points when preparing your Work Experience Statement:
Share all information in a well-organized manner as per the guidelines. For that, you must follow chronological order to represent all the important data successfully.
Draft your WES by using relevant and the latest experience you had in the given domain of service. It must be in harmony with the required skills to grab the attention of Engineers Australia.
You must have a minimum of five years of work experience in the respective area of service. If you can't fulfill this requirement, you shouldn't even imagine preparing the statement.
When representing yourself, ensure that you clearly state your responsibilities, critical attainments and roles in the statement. Doing this will allow the authority to assess your capability in your respective field.
You also need to share the details about your past job roles. However, ensure that you keep the description to the point and short. In other words, share only important information that can help you make your experience more effective. Doing it will help you get the result in your favor.
Things to include in your WES Australia:
When preparing NER WES, ensure that you mention all your attainments. In addition, include additional skills and the task you have had throughout your work experience. Some other things you need to include in this are below:
Include information related to the situations you have been in and the problems you had while working. Apart from that, share more about the opportunities that came up, and how you responded to them.
Share the details about the project you took on while working. In addition, mention the outputs of these projects. Another thing to do here is to share more about your contribution in a precise manner.
Mention the steps you took to get quality work into implementation. Besides that, mention what and how huge contributions they had to your company.
Share more about the expert knowledge and skills you always had with yourself for facing different types of challenging situations.
Ensure that you share professional recommendation details. These details must be convincing so that the authority can find your WES considerable.
Mention your engineering areas of service in detail to let the authority the kind of services you provided. This point plays a huge role in your NER registration.
Why you should take professional WES Australia writing services:
Despite providing you with tips and guidance, we advise you to hire a WES Australia writing professionally. It is because writing such reports requires a lot of training and knowledge. Besides that, one needs to have experience in writing such official competency reports. So, only a professional can take up such a huge responsibility. If you write it on your own, you may have more chances of rejection. On the other hand, professional help will guarantee you a successful assessment, leading to NER registration.