Business
How to Use Videos in Your Online Marketing for Small Business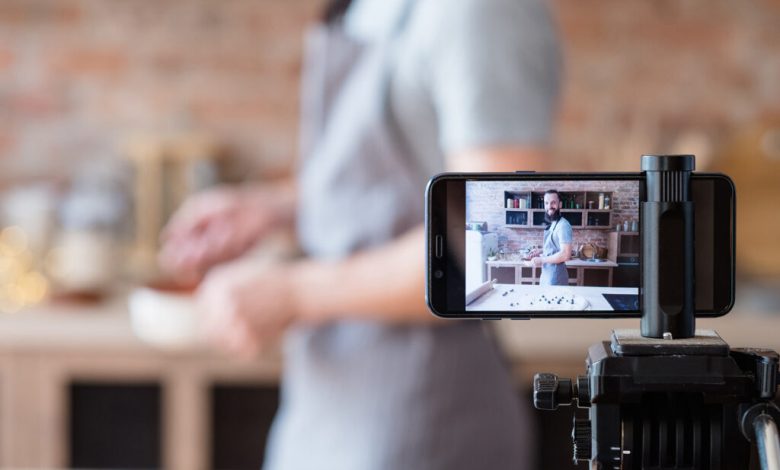 A solid marketing strategy is a must if you are just starting out a small business. With the right marketing plan, you can ensure the sustainability of your business while also generating profits from it. 
In that case, you will need the latest, data-driven marketing tool to drive your small business. This is where video marketing comes in handy. 
Video marketing revolves around optimizing video content to help promote your brand in a way that people would enjoy the advertisement. Unlike other content marketing strategies, videos are much preferred because they provide a rather quick explanation for those looking for information about your brand.
Moreover, a study suggests that 54% of people want to see video content from a brand when receiving information. Videos also help brands increase revenue 49% faster than just relying on other types of marketing campaigns. That's why getting into a video marketing strategy will improve your small business in the long run.
Let's take an in-depth look at how to use video marketing for a small business to obtain the best ROI and transform your viewers into customers. 
4 Essential Elements of Video Content Marketing
Everyone can make a marketing video but not every video can drive sales, increase traffic, and turn the viewers into loyal customers. It takes solid planning to craft a compelling marketing video for your business. 
Make sure to follow a few rules when creating marketing videos. After all, you cannot make any video content without considering some factors that influence the result. 
#1. Target audiences
About 78% of people watch videos weekly, but only a tiny fraction are likely to be interested in buying products. 
Instead of channeling your energy to reach everyone, it is better to target specific individuals that potentially want to know more about your brand. 
The target audience is the primary consideration for establishing the appropriate language use for a video campaign as well as the video format.
#2. Goals
There are several video marketing goals, such as educating the audience, improving awareness and engagement, generating and nurturing leads, improving website traffic, and more. 
Set your goal before making content because each video type offers a different impact on your brand. For example, an explainer video is an excellent option if you aim to drive leads. 
To get the best result of your marketing campaign, follow this handy video marketing checklist.
#3. Video-sharing platforms
Many video-sharing platforms are available today. Each of them has different characteristics and formats. 
For instance, TikTok is the best place to go to engage with the emerging generation. Make sure it is in portrait format to meet TikTok's video requirement. 
If you're running a business on TikTok, you have to understand enough the TikTok marketing strategy.
#4. Budget
Defining a budget for your video, like any other marketing plan, is necessary. Thus, you will know whether you want to hire in-house staff, appoint an agency, or do it yourself using some online tools.
Never surrender to make a great video marketing campaign. In this 2022, even if you're still on the step of small business, every single effort of your campaign matters.