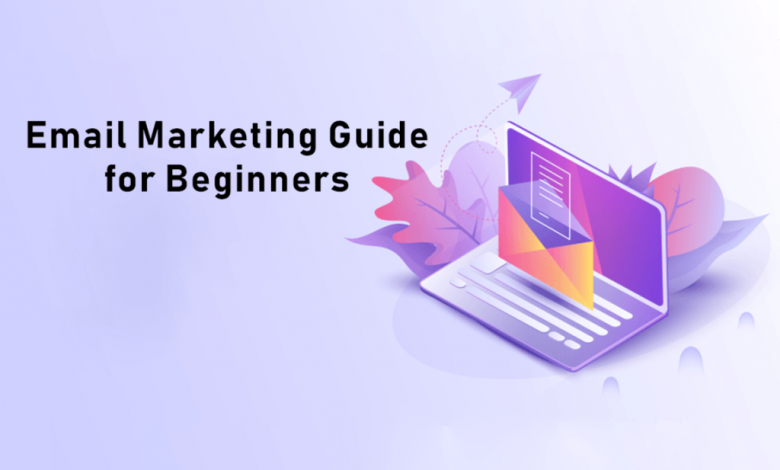 Email marketing can be an extremely effective way to reach your target audience and grow your business. However, it can also be a difficult process to get started if you don't know where to begin. In this blog post, we will outline the basics of email marketing and provide some tips on how you can get started with your own campaign.
1 .What is email marketing?
Email marketing is the process of sending commercial messages, typically to a group of people, using email. In its broadest sense, every email sent to a potential or current customer could be considered email marketing. It usually involves using email to send ads, request business, or solicit sales or donations, but can also include non-commercial messages such as political campaigns and job postings.
2 .The benefits of email marketing
Email marketing is a cost-effective way to keep in touch with your customers and promote your business. It's one of the most effective marketing tools available, because it allows you to reach a large number of people with minimal effort.Email marketing is a great way to stay top of mind with your customers. It also allows you to build relationships with potential and current customers by providing valuable content and offers. And, best of all, it's a great way to increase sales and grow your business.
3 .Creating an email list
Email marketing is still one of the most effective ways to reach your customers. And the best way to start email marketing is by creating an email list.
There are a few things you need to do to create an email list:
Decide what you want your list to achieve. Do you want to increase brand awareness, drive website traffic, or sell products?
Create attractive and compelling content that will entice people to sign up for your list.
Make sure your website is set up to capture email addresses.
Promote your email list on
4 .Building your email campaign
Email campaigns are a great way to connect with your customers and keep them up to date on your latest products and services. However, building an email campaign that engages your customers and encourages them to take action can be difficult.
There are a few things to keep in mind when designing your email campaign:
Make sure your subject line is catchy and interesting
Write a clear and concise message
Use images and formatting to break up the text
Incentivize customers to take action by offering discounts or free shipping
Keep your email campaigns updated and relevant
5 .Sending your first email campaign
Before you send your first email campaign, you need to make sure your email list is up to date and accurate. You can do this by exporting your contacts from your CRM or email marketing software, or you can simply gather the email addresses of your current customers manually.Next, you need to create an email template. This can be a simple HTML email or a more complex design using a drag-and-drop editor. Once you have your template ready, you need to write the content for your email campaign.The final step is to test your email campaign before you send it to your entire
6 .Measuring the success of your email campaign
The first step in measuring the success of your email campaign is to determine your objectives. What are you hoping to achieve with your campaign? Once you know your objectives, you can start to measure how well you're achieving them. There are a number of different factors you can measure, including:
Opens: This is the percentage of people who open your email.
Clicks: This is the percentage of people who click on a link in your email.
Conversions: This is the percentage of people who take a desired action after clicking on a link in your email.
6 .conclusion
Email marketing can be a great way to reach out to potential customers and build relationships with current customers. This article provides a step-by-step guide on how to get started with email marketing. If you are looking to start a new marketing campaign, or just want to learn more about email marketing, read this article and follow the steps outlined.