Digital Marketing
How to Integrate Paid Search and Organic Search So That They Work Well Together
Paid Search and Organic Search So That They Work Well Together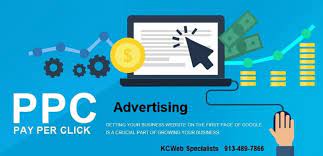 It is a typical practice for companies to compartmentalize their digital marketing campaigns in order to target a variety of different strategies, such as organic or paid search.
Paid Search vs. Organic Search
People discovering your company through the links that appear in the search engine results can generate organic search traffic. The Search Engine Optimization (SEO) of a website can change its position in the results of organic search queries.
Both search engine optimization (SEO) and paid search are methods for driving traffic to websites, although they are extremely distinct from one another and can be equally effective. Visitors that come via organic search are not charged, although attaining ranks for relevant terms in Google  ad services will require some time and work.
There has been a significant amount of investigation into both SEO and PPC. The following are some eye-opening statistics about search engine optimization as opposed to paid search.
Search engine optimization is responsible for 30 percent of all website traffic and 20 percent of all revenue.
Effective-marketing-strategy
How to Make Paid Search Work in Conjunction with Organic Search
It is understandable to feel as though you have no choice but to pick one of two search strategies—organic or paid—or even to pursue them in isolation from one another.
Pay Attention to Your Keywords
If you have been concentrating one of your digital marketing strategies on organic search, you are probably already aware of how important it is to select appropriate keywords for your content.
You can test the effect that these keywords will have on your conversion rate and traffic by using them in your pay-per-click (PPC) advertising campaigns.
Utilize the Information Obtained from Paid Searches
When you make the decision to sell your brand on the internet, data will become one of the most effective tools at your disposal. This is especially true when it comes to selecting the type of content that you will publish in order to attract visitors to your website.
You are free to begin conducting analyses on this information and putting it to use across all of your digital marketing channels.
Keeping track of which search terms and phrases are producing positive results can also provide your company with inspiration for new and engaging content.
Participate in Repeat Business with Customers
Online shopping consumes approximately 5 hours per week, on average, for the typical shopper. Unfortunately, following only one visit to your company, the vast majority of customers won't recall your brand at all.
It's possible that customers discovered your website for the first time through organic search using a long-tail term for which you've achieved a high ranking in the search engines.
You can run a remarketing campaign directed at these customers using pay-per-click (PPC) adverts.
Increase the visibility of your brand to build up its recognition.
The greater the frequency with which individuals are exposed to your company's name, business tagline, or a link website, the higher the likelihood  click on the link.
Combining your efforts in search engine optimization and pay-per-click advertising provide you with the chance to boost your brand.