Finance
HOW TO GET LOW PERSONAL LOAN INTEREST RATES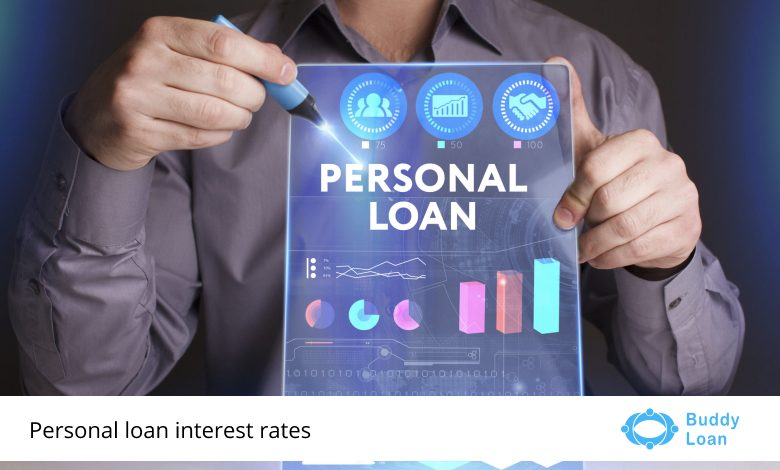 We all need money to meet several needs in our day-to-day life. But, oftentimes, when the investment comes into the picture we do not have sufficient funds available in our hands. Especially, in dire conditions, when people need monetary assistance for their expenses or situations like wedding arrangements, travel, and tour expenses, medical emergencies, or even debt consolidation, spending out of pocket can be a little risky as it can exhaust your savings and degrade your customer value. Instead, people take out a personal loan to fulfill such financial constraints. This financing option allows you to borrow funds towards completing your requirements. from banks or non-banking financial institutions (NBFCs).
A lower interest rate can save you a good amount of money while paying back a loan.
A personal loan is the most convenient way to borrow a small to a massive amount of money. Individuals can avail personal loans for various reasons, and once the money is debited to your account, you can spend it to your convenience    . Usually, personal loans are expected to provide lower interest rates than other financial facilities. But sometimes, getting low personal loan interest rates depends on different factors as well.
Generally, lenders consider other factors like your ability to repay the amount and the loan amount you have asked for as an important factor.
SUSTAINING A GOOD CREDIT SCORE.
Improving your credit score and maintaining a good credit score will also affect your personal loan interest rate. You pay your loan dues on time and keep good records of unsecured loans in your payment history. Maintaining and monitoring a good score at the same time is equally important. You should download your credit report once a year, and analyzing it is mandatory. While investigating, if you find some issue in your score, you can immediately raise a dispute, so it doesn't affect your financial health.
COMPARE ANALYSIS OF INTEREST RATES.
It would help if you refrained from applying for multiple loans but make sure that you compare all the other personal loan interest rates that other lenders provide. Choosing the most affordable one suiting your financial condition can be an excellent decision. Festive season loans are equally prevalent. The loans provided during the festivals season also have some fantastic deals that help with any immediate financial need occurs during a festive season. And it will be beneficial for you to apply for the same during such times.
CALCULATING AND BEING WELL INFORMED
Calculating your expenses is an important method. Even if you are provided with a low-interest rate, you might pay a higher interest amount when the loan tenure ends. There are other additional charges that many lenders charge that differ from lender to lender, applicants should have the awareness of these additional charges.
SALARIED INDIVIDUAL
If you are a salaried individual who works under an established and recognized company are very prone to get personal loans at lower interest rates. However, you have to make sure that you have a stable income and a secured job to get the quick personal loan approval
Endnote.
The lender may not provide you with a good deal if you have availed or tried taking too many loans. Also, maintaining your credit score becomes equally essential to get lower personal loan interest rates.