Computers and Technology
How Does eCommerce Website Development Benefit Businesses?
eCommerce Website Development Benefit Businesses?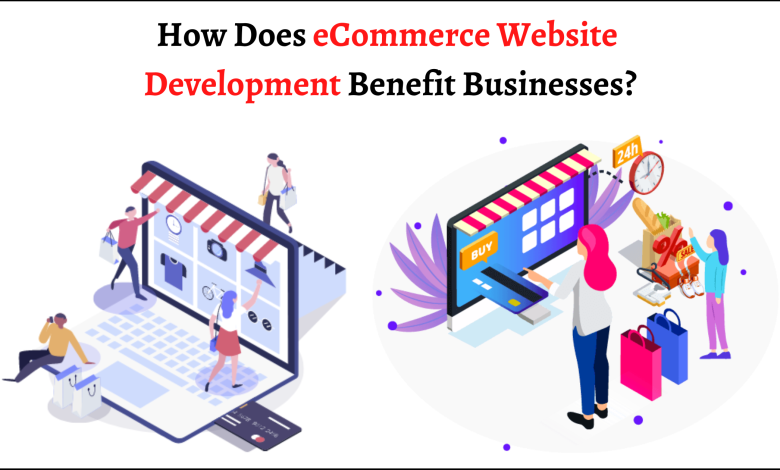 Technological advancements have transformed the way customers shop these days. Online presence in this tech-driven world is essential, which is why many enterprises are shifting from brick-and-mortar businesses.
eCommerce websites have become a boon for those looking for this transition. According to Statista, worldwide retail eCommerce sales valued at $4.9 trillion in 2021. However, it is predicted to touch approximately $7.4 trillion by 2025.
Therefore, business leaders still have massive opportunities to leverage the eCommerce market. An attractive eCommerce website will help increase your user base and boost ROI.
Developing an eCommerce website yourself with basic functionalities is achievable, but we recommend going to the best eCommerce website development company for scalability and productivity.
This blog will discuss the benefits of creating an eCommerce website for your business.
So, let's dive in.
Top 5 Benefits of eCommerce Website Development For Your Business
1. Reach a Global Audience
It is challenging for brick-and-mortar companies to deliver their products/services to a global audience.
eCommerce website development assists you in selling your products to a broader audience without geographical hindrances.
2. Have More Control and Revenue Growth
Creating an eCommerce website enables you to sell your products directly to your consumers. You will have full control over your products and profits by removing mediators.
eCommerce sites also offer you authority over how your products are marketed and delivered in the market, thereby boosting your revenue.
3. Streamline Sales Processes
A well-designed eCommerce website can easily streamline your sales processes.  Your sales team might require vital customer input, relying on your business.
An eCommerce website with relevant statistical data, such as most viewed products or pages, most searched items, etc., can give valuable insights into customer buying behavior.
Studying these data allows you to provide customized products to a specific user or group.
4. Deliver Product Catalog For Your Customers
By giving an option to search, you let your consumers find products that meet their requirements. Product filtration is essential for numerous products with different categories and specifications.
It helps customers to search for a particular product in their own time at their convenience.
5. Operate Your Business From Anywhere
One of the significant benefits of an eCommerce website is that you can run your business from anywhere. You would only require a good internet connection.
Moreover, you can track your customer activities and site traffic. The data can be employed for future product sales.
Which is the Best eCommerce Website Development Company?
SparxIT is a reliable eCommerce website developer. The company has 15+ years of experience assisting clients from Fortune 500 companies to SMEs across diverse industries.
They deliver an array of eCommerce website development services-
B2C eCommerce Platforms,
B2B Marketplaces,
Multi-Vendor Platforms,
CMS Integration,
Migration & Upgrade
API Integration
It also provides a comprehensive mobile and web solution for diverse industries like FinTech, logistics, EdTech, Travel, Wellness, Healthcare, etc. You can hire a web developer to make an interactive and user-friendly eCommerce website.
Final Thoughts
An eCommerce website development company will focus on the critical functions of your business by using the best practices. A leading eCommerce solutions provider offers services like website development, web design, maintenance, and support for a successful online store.