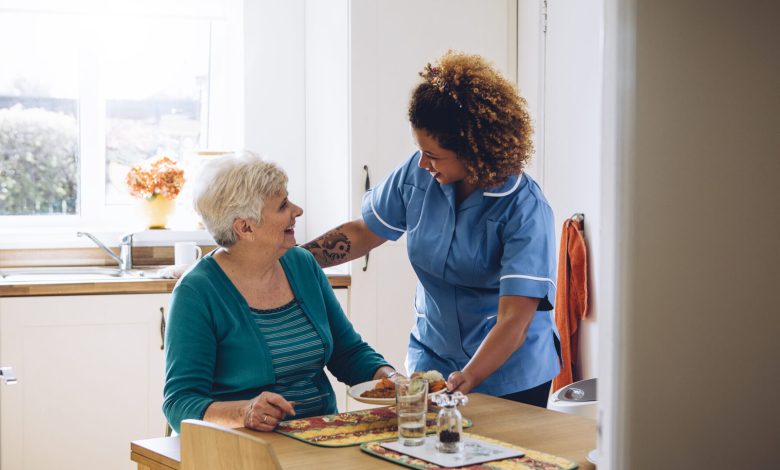 It is observed that the number of older adults living independently has increased over the past few decades. 
Mostly, in cases where an elderly couple lives together, after the departure of any one of them, the one who is left behind opt to live independently in the same place. 
Old individuals prefer to live in the house with the memories of their loved ones rather than shifting to old homes or living with their children's families. In such cases, there is a need for home safety evaluation. 
You need to make sure that the home where your loved one is living should be suitable and safe for them from every aspect. This is particularly crucial for elderly caregivers in the UK who are responsible for taking care of their patients all day long. 
Important factors of Home Safety Evaluation
There are different things that need to be checked carefully during the evaluation process. You need to rule out all of them and ensure maximum security. We're going to discuss a few of them down below:
·  Fall Risks
Check for all the possible risks for falls or any other injuries. This thing seems to be quite casual or unimportant but it can cause great damage if ignored. 
Evaluate carefully all the little detailing in the house. Check all the rugs and the carpet laid on the floor in every room or corner of the house. Check for their texture and smoothness.
Further, rule out all such medicines that can cause dizziness. Another great approach is to install handlebars in places around the stairs, baths, toilets, etc. 
Similarly, it is also important to ensure that all dangling sockets or electric cables are in place. Any other thing on the floor or lying anywhere unnecessarily that can create a hindrance should be removed and placed in its right place.
·  Fire Risks
Carefully, evaluate all the possible contributors to fire and fix them at your earliest. It could be multiple things like dangling electric cables and sockets or leaking gas pipes, damaged or poor electrical windings, overloaded electrical outlets, etc. Also, check for the fire alarms and make sure they are 100% functional. 
In the case of dementia patients, forgetting to turn off the stove could also be harmful. So make sure you keep an eye on all these things from time to time to prevent any major accident or loss.
·  Room By Room Evaluation
The great approach to the perfect evaluation is by inspecting room by room. Check out the detailing accordingly.
Starting from the living room, check the floor first, clear all the unnecessary things lying on the floor. Put them at their proper place and then check for the rugs or the mats. Then carefully evaluate the couches, sofas, tables, etc. Check their sides and corners and insulate them if needed.
Next, moving in the kitchen, check for all the pipes and the fittings to ensure if there is any leakage. Check for the proper functioning of the stove. Also, place all the cutlery and other pottery at their place and clear the mess.
Don't forget to check for the toilets and the bathroom. Ensure the condition of the floor; keep a check that it is not slippery. Carefully install a handlebar near the toilet and bathtub to prevent slips, trips, and falls.
Important Tips to ensure Home Safety
Apart from careful and proper evaluation, there are a few tips that you can use to maintain high home security standards for your elderly loved one.
        Keep a list of emergency numbers by each phone and keep emergency numbers handy

        Put rubber mats in the bathroom to avoid slipping

        Keep the medications separately in their containers to avoid mixing or mishandling

        Check the window and the door locks carefully

        Replace the old dam犀利士
aged electrical appliances

        Install a smoke detector and keep a check on its proper functioning

        Tape the rugs or the mats with the floor so that they can't slip
And the list will go on and on until we keep them under discussion. 
The thing is you need to be as careful as you can. Always ensure safety to its maximum possible limit. Remember, a little negligence can cost your loved one an irreparable loss.
Final Words
For all those elder individuals living independently in their homes, home safety evaluation is a must.
Ensure a safe and secure environment for your loved ones.
Not sure where to start?
We'd recommend you consult with the elderly caregiver and discuss your needs. Especially, if you're not able to spend a lot of time at home, it is definitely a good idea to hand over your responsibilities to someone who knows. Better safe than sorry.