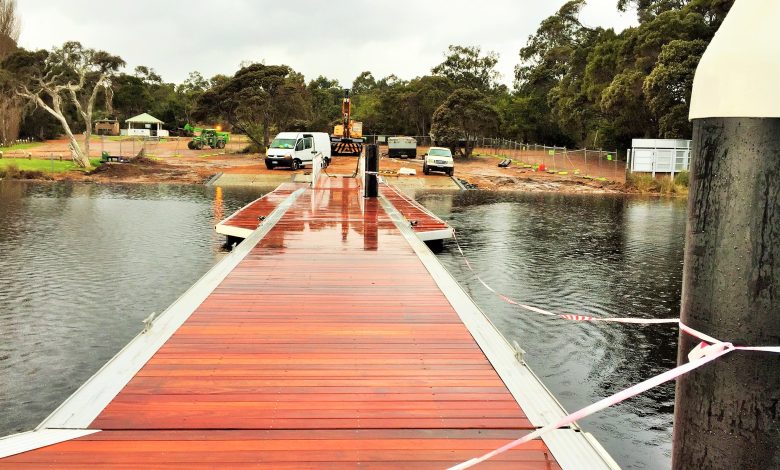 Spending time on or around the water is truly relaxing. There's a reason why many people enjoy boating, swimming, or even chilling by the waters. The thing is, a body of water is beautiful enough all by itself. However, certain marina items make it more enjoyable—like floating pontoons. 
Floating pontoons are typically known as floating jetties that people use as ramps or piers for boats. Today, many marina builder companies are supplying floating systems for commercial purposes. With their services, many floating events and water entertainments are now possible. 
Thankfully, professional marina builder companies exist to ensure safe and quality marina systems that people can use. The good news is that you can also rent a floating pontoon for personal use if you wish to. If you have the means, you can also buy one. 
If you own a boat, having a floating pontoon is really helpful. Aside from that, you can also use it for other activities that you and your loved ones can enjoy. If you've been thinking of getting a floating pontoon or already have one, this post is for you. Without further ado, here are things you can do with a floating pontoon. 
1. Turn it into your walkway and personalise it.
If you're blessed to own a waterfront property, why don't you consider having a walkway? If you also own a boat, it would be more helpful to have a floating pontoon that you can use to take your walks in and out of your boat. Even if you don't own one, you could still have a floating pontoon walkway if you wish to. 
Since you have the privilege to enjoy a breathtaking view of the waters any time you want to, having a walkway could help elevate that experience. To make it better, you could also personalise your floating pontoon walkway. You can paint, decorate, and design the walkway as you wish. 
Your quiet moments will surely be better when there's a walkway where you can ponder. If you also love to take pictures, you can practise your skills by using the walkway as your new setting or subject. 
2. Set a floating picnic-style date with your family and friends.
One of the perks of owning a floating pontoon is that you get to make the rules. It is totally up to you how you'd like to use it. Aside from turning it into a walkway, you could also use it to have a floating picnic with your loved ones. 
If you and your family love to spend your free time in the waters, you can use the floating pontoon as your 'picnic ground'. Have you ever tried eating right after swimming? Doesn't the food taste better after being in the water? Food indeed becomes more enticing after burning calories from swimming.
If you enjoy eating or spending some quiet time after being in the water, you could consider this. You and your family can bond over a floating picnic-style where there's no one else around but you. If none of your loved ones suffers from motion sickness, you could even play board games during your floating picnic. 
3. Build a mini floating cabin or hut.
Have you ever been to a resort with a floating cabin in the middle of the sea or lake? Isn't it fun to have a small area on the water where you can relax? A place where you can stop by and read a book. Or a place where you can recharge after a long sailing session.
Don't you want to build a mini-cabin or hut on your beachside or lakeside property? If you already have an existing floating pontoon, why don't you try it? You can construct one by using wood and palm leaves. 
You can even imitate a simple hut's construction for inspiration. If you can, you could also construct a cabin-like structure. Your family and friends would surely enjoy hanging out in your mini floating hut. 
4. Use it as a fishing bay area. 
Many people around the world love fishing. People find fishing relaxing, rewarding, and peaceful. That's why many people across the globe are happy to spend their free time fishing. If your floating pontoon is empty and unused, why don't you turn it into a fishing bay area?
However, there is a limitation to this suggestion. If your floating pontoon is in an area where catching a fish is impossible, then this is not for you. But you might want to consider this if there's a fishing area near you.
If you're lucky to be located in an area where catching a fish is possible, I suggest you make the most out of it. With a floating pontoon, you can invite your friends over for fishing. All you need is to set chairs, coffee tables, and snacks for you to enjoy the day. You can look for foldable camping chairs. That way, you can easily pack your things if ever it rains. 
5. Turn it into a mini inflatable park for kids.
Now, my last suggestion might seem too big and impossible to many people. After all, setting up a park is not an easy job. However, if you only plan to cater to a small community, maybe this will do. 
First, you must have a floating pontoon that is big enough to house inflatables. Second, you have to decide what type of inflatables you want your park to have. Once you finalise your preferences, you'll need to consult a marina expert about this. That way, they'll be able to give you an estimated size that your park needs.
I would also suggest working with a professional and reputable marina builder company in this case. After all, you'll be opening a park. It's your responsibility to ensure people's safety—and everyone on the floating pontoon should be safe from any accidents. 
If you try to be creative, you can turn your floating pontoon into a unique point. 
My suggestions are just some of the many that you could consider. If you have the resources, you can surely turn your floating pontoon into a space that you'll enjoy. If you've been planning to transform your floating pontoon, I hope this post was helpful. 
Remember, if you try to be creative, you surely can turn your pontoon into a unique point that people would love. 
About the author:
Bianca Banda is a writer for Walcon Marine Australia; a veteran in designing, manufacturing, supplying & installing quality floating marina systems for commercial and residential applications representing the Asia Pacific region.