Arts and Entertainment
Business
Gadgets
Guide: choosing and negotiating with an e-commerce packaging manufacturer
Guide: choosing and negotiating with an e-commerce packaging manufacturer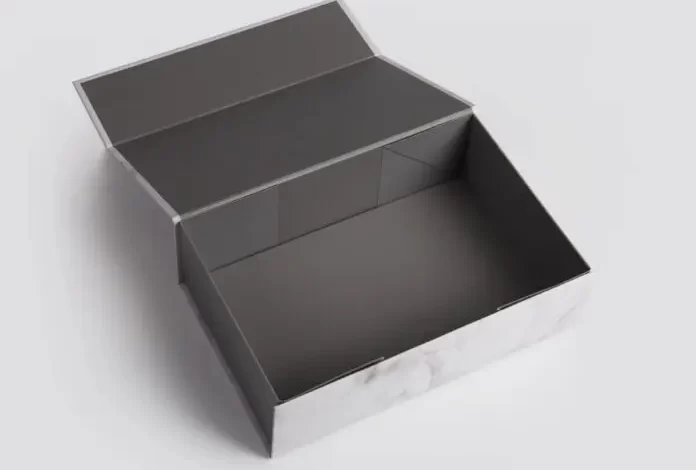 Choosing and Negotiating
If you are at the personalized and/or bespoke packaging stage (don't confuse – see our article on the subject), then you will be entering into negotiations with a packaging manufacturer.
This step is important for the rest of your business project because unlike the purchase of standard packaging, you will be making a commitment with your supplier for a relatively long period.
Why is it important to choose the right manufacturer?
Buying personalized or bespoke packaging involves buying cutting tools and printing tools, specially designed for you. Consequently, you will invest costs that you must amortize over time. Just like a real estate purchase with notary fees, you will want to make sure that the investment is well placed. This investment varies between 800€ and 2000€, depending on the complexity of your request.
This fixed cost is not the only reason to choose your partner carefully. It will be necessary to evaluate the regularity in the quality, the quality of the partnership, the concept of carbon and CSR footprint, the commercial support offered, and the service rate. All these aspects have "indirect" costs that must be weighed in the balance of your choice. They also have an impact on your business (logistics) and long-term customer satisfaction (quality of packaging).
On what criteria should you choose your manufacturer?
Because a packaging plant is a capacity, people, a machine park, and a physical place; not all manufacturers are created equal.
To choose a manufacturer from a "business" point of view, we will look at the following criteria.
Evaluate the CSR commitment of your packaging manufacturer
To get off to a good start, because it is an element that I consider essential in the times in which we live, let's start with the environmental and CSR criteria.
Manufacturer's commitments on Quality, Safety, Hygiene, Environment aspects
Evaluate "cold" by internet research
Company objectives in terms of reducing its carbon footprint: is there a charter or clearly stated objectives in this area?
Certifications: ISO 90001 is the minimum – then check if 14001 is certified even if quite a few manufacturers make the effort to get certified on this part
Evaluate by a factory visit
Safety: a factory that does not have strict occupational safety measures is often lacking in other related dimensions such as quality and the environment. The first question to ask is whether there is a dedicated QHSE manager (without combining other functions) in the plant to lead this function.
Hygiene: you should not expect a clean room, we remain in an industrial environment. Nevertheless, you must assess whether the workstations seem tidy, displays on good hygiene practices are displayed in the factory (no drinks or food on the machine, etc.), a "Pest control" contract is in place …As a customer, you will surely want to work with a company that respects the working conditions of its employees and that ensures that the boxes produced are not soiled by external elements.
Environment: by visiting a factory you will be able to observe and question waste management: "are they sorted? Where are the bins for plastics, cardboard, etc.? How are the inks recycled? What are the industrial processes aimed at limiting all forms of waste or waste? »…
Quality: quality aims to ensure that the processes in place limit non-conformities in the factory. To check if this part is followed by the factory, just take a look at the displays in the factory. A number of non-compliances, nature, action plans put in place, etc.
Machine park and energy use
To manufacture cardboard, energy is needed: Water, electricity, Gas, Cardboard, Inks, Glues.
The manufacturer, if it is mature and committed to reducing its carbon footprint, will lead projects to reduce the consumption of these raw materials within its factory.
It is impossible to compare one manufacturer to another on indicators, however, you can question and ask to see the actions to reduce this consumption to at least verify that it is at the heart of their business strategy.
Some concrete examples to help you:
Ink and glue: how are leftover inks recycled? How do they limit the use of these raw materials containing hydrocarbons?
Water: what is their wastewater treatment system? Are they targeted by formal notices from the DREAL for bringing their system back into conformity?
Gas: is the boiler burner recent and optimized to limit consumption?
Electricity: what actions are they taking to reduce the electricity consumption of the installations? Machinery investment or divestment
Geographical location
Shipping cardboard is like shipping air. The boxes are light and bulky. It is, therefore, necessary to limit the number of kilometers covered by your packaging.
The industry rule is to select a factory within 300KM of the delivery point. Beyond the distance, it is also the accessibility that you must estimate in order to be able, if necessary, to
go to the factory to work on your packaging in direct contact with your service provider.
Support and business relationship
Support from a manufacturer is a relatively "subjective" criterion. Often we choose a person (sales representative) rather than a company, especially at the beginning of a project. The reason is simple: we seek the confidence to rely on a partner who will clear the field of an unknown subject, to focus on another battle.
To guide your thinking on this topic, here are the things your sales representative should discuss with you if they are hired to develop a partnership relationship, more than a transactional relationship:
Challenge on your choice of packaging
you probably have an idea of ​​what you want but maybe it is not the best choice for your business. A partner will not say "yes" to you without asking questions about your supply chain, your expectations in terms of eco-design and customer experience.
Anticipates the future and takes an interest in your business and your growth ambitions
The choice of your packaging must be conditioned by your growth ambitions. An attractive option at the start of your business may not be so a year later. To avoid incurring additional costs only a few months later, a partner will be interested in following your growth to offer you scalable options.
Knowing how to contradict a client and say "no"
It's a "swear word" for salespeople. We are taught in business schools that you should not say "no" to customers, but sometimes you have to know how to get wet. A partner who knows how to say no to you, even if it means taking the risk of losing you, is someone committed to your success.
Criticism on given graphic elements
The graphic elements (printing) are those that pose the most problems during industrialization. What you see on the computer screen will not be an exact reflection of your Custom packaging. Therefore, a critical salesperson observing your "impression sheet" is a salesperson who will be keen to satisfy your ambitions but also to direct them towards the best satisfaction/real quality ratio.
Offers options to maximize your purchase prices
Later in this article, we will discuss points of negotiation with your manufacturer. If you start your business, you will most certainly be concerned about your cash flow and benefit from the best quality/price ratio. There are levers to maximize this aspect, but your partner still has to rack their brains.
Manufacturing time
What is the production time for a made-to-measure and personalized packaging?
The manufacturing lead times for made-to-measure and personalized packaging vary between 3 and 6 weeks.
If this delay seems important, it must be understood that there is a logistics chain behind and incompressible raw material supply delays.
Why this production delay?
Obviously, the manufacturing itself does not take 5 weeks on average. The delay is inherent to 2 things: raw material supply delays and occupation of your manufacturer's machines. It is the second point that is the most problematic for shortening manufacturing times because your packaging will go through several machines, which obviously do not all have the same occupancy rate.
The average raw material supply time takes 5 to 10 days, depending on your technical choices: type of paper, type of printing, number of cutting shapes, and printing plates. Obviously, this is an average, if you plan a very particular packaging, the delay can be longer.
The cardboard makers often have visibility on their production at 3 or 4 weeks. Then you have to add 24 and 72 hours of delivery.
This is why this delay is incompressible.