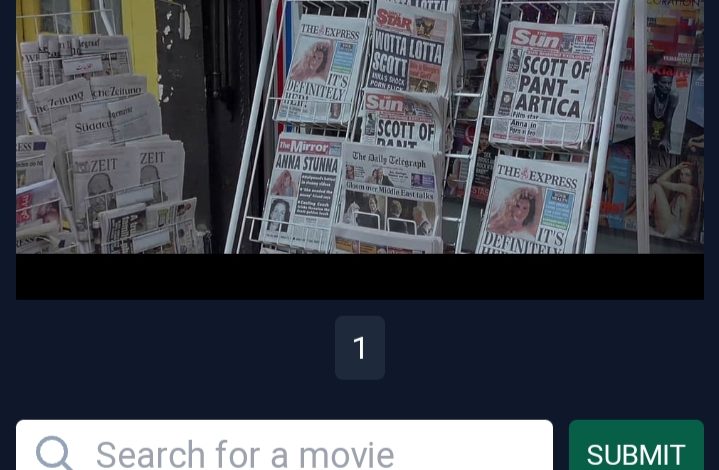 It seems that today crossword puzzles are becoming more popular and attracting more players. Therefore, variations of this type of game appear more and more. Among them is Frame Game. The Framed game has more than 1 million daily users, making it one of the most popular entertainment games right now.
What is FRAMED GAME?
FRAMED GAME is a movie name guessing puzzle game for individuals who enjoy movies or movies, or maybe want to try something different. Wordle, Heardle, and all other spin-offs served as inspiration. It is a Wordle spin-off based on the movie in which you must predict the mystery movie within six tries based on clues provided by the system.
Do players need to download the FRAMED GAME?
To play it, you don't need to download the FRAMED GAME. On the platform, you can play it. You only need to search the keyword "FRAMED GAME" into your search engine, and the results will lead you to the gaming website.
This is a feature that all computers, tablets, and smartphones have. The only requirement to play is that your Internet connection is on at all times.
Additionally, every day at 12 a.m., the game will be updated.
How to play FRAMED GAME?
First, a picture related to the movie will be presented for guessing. Players will use their knowledge and ability to remember information and visuals from movies they've seen to identify the name of the movie by typing keywords in the white box and then pressing the submit button to check the answer. The framed game will provide the same suggested results for the related keyword that is displayed on the screen when the player types a keyword into the empty box, making it easier to find the answer. Players must answer the question as quickly and accurately as possible to obtain high results in the game.
If you make an incorrect guess, a new image from the film will be unveiled. Players can use more hints from each flipped image and information from the film to solve the puzzles. Only six possible photographs will be provided in the game for players to guess. Players must therefore have the ability to make a decision accurately and quickly.
When the game ends, the last image will reveal the title of the film. Players can see the time they took to complete the challenge, as well as the results gained, which will appear on the screen. Players who win or lose will be given colored squares for quick identification. By clicking the share option, you can let everyone know about your results.
Tips to play FRAMED GAME
A "FRAMED GAME" is a simple type of game that you might or might not know, with only one correct answer and very little opportunity for ambiguity. Despite the incorrect predictions, the framed game still offers the player several further chances. Players can use some of the following tips to help them guess the right name as fast as possible:
Watch a lot of movies that will help in making good predictions about the outcome.
Pay attention to the characters and details in the film; this will help you remember the name of the film.
Eventually, a striking character image comes up but you have not precisely predicted the movie. You can get a leg up by searching the character's name on the internet, which will return relevant keywords.
A puzzle game that demands knowledge, data collection, and decision-making based on the limited information given. Players must be skilled at combining to match the predictions made using the provided image suggestions.
Why people should play FRAMED GAME?
FRAMED is a puzzle game that many people are keen on playing right now. It is an amusing game as well as another method to test your knowledge of riddles and your capacity to remember images. Furthermore, the FRAMED game is highly perfect for you to relax and alleviate stress at work. Every day, the game will be updated with a new movie. That led to a growing interest and attracted players to the game.
Some crossword games you also can try
      6.1. Wordle
Wordle is one of many daily accessible online word games. Similar to a crossword, it is simple, entertaining, and limited to just one game per day. Every day, you have to find out the brand-new word of the day, which is revealed every 24 hours.
*Rule
Players have six chances to accurately guess a five-letter word generated at random by Wordle. When you place the correct letter in the correct spot, as seen above, it will turn green. A letter in the wrong place will appear in yellow. When a letter is missing from a word, it turns gray.
A word includes six letters, including five burner words from which you can infer details about the letter arrangement. You only have one more chance to put these suggestions into action after that. Even faster is possible if you try to accurately guess the word of the day in just three, two, or even one try.
Simple but exciting content.
6.2.  Dorle – A daily word game
This is the same as word-speculating games like Wordle. With an unmistakable curve. Rather than looking for only a solitary secret word, you're rather attempting to find two without a moment's delay.
The executioner curve, however, is that you get just a single additional theory considering the expanded test. It'll require effective suppositions, and a touch of karma, to guarantee your point for the afternoon.
*Rule
Essentially linking a word is how you begin. Additionally, you'll be able to tell how close you are when you offer your idea. A dark tile suggests that the letter isn't in the word; an orange tile indicates that it is, but in an unacceptable place; and a green tile indicates that you have the letter exactly where it belongs.
The enlarged test involves simultaneously running two frameworks. You should eventually come up with the answer if you keep working on your hypotheses.
6.3. Animedle game
Similar to FRAME GAME, Animedle game is a movie title guessing. However, players must find out the name of the anime movies. Animedle takes the essentials and gives them an anime twist. You're trying to name an anime rather than attempting to guess a word. It seems easy, doesn't it? There is, however, a crucial wrinkle to take into account.
*Rule
When you press the play button, the video will play for one second. In case you didn't receive the answer, move on and press the play button once more. There is a limit to how much you can skip the clip before you can't understand it. There are six chances available in total. You can only correctly predict the movie six times. You are only allowed to play this game one time every day, other than that. There is just one new section that comes every day
7. Conclusion
FRAMED games are very popular nowadays. Although more and more crossword puzzles appear, FRAME GAME still has more than 1 million players per day attesting to the appeal of the game to everyone.  If you are a movie lover and love crossword puzzles, you should not ignore FRAMED GAME: A DAILY MOVIES GUESSING GAME.