Business
Enhance Your Nightly Skin Care Routine with Epidermal Growth Factor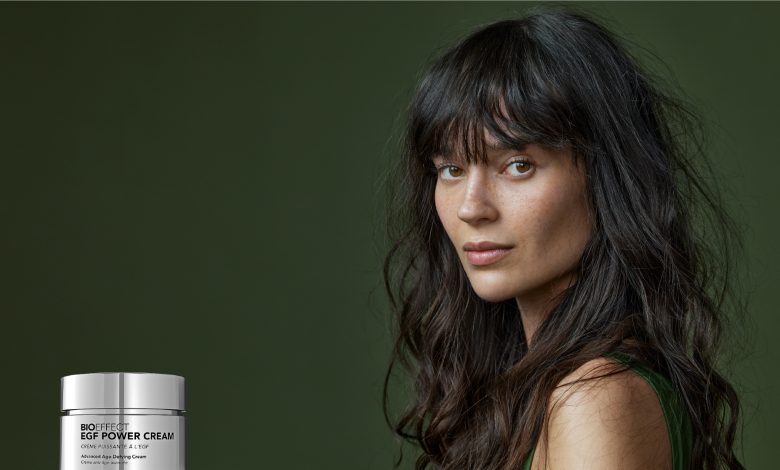 Getting adequate beauty sleep does more than make you feel rested and ready to tackle the day. It helps your skin look better too. When your skin is at rest and without makeup, it's in an optimal position to absorb nutrients and hydration. Plus, you're not having to battle environmental stressors from pollution or the sun while you're asleep. Your skin is in repair mode. There isn't just one way to approach your nightly skin care routine. But the following regimen using Epidermal Growth Factor products can benefit everyone.
Start by Removing Makeup with Micellar Water
Cleansing micelles act like magnets for oil and impurities without stripping the skin of its natural oils. If you want to remove things from the day, such as makeup, day cream, and sunscreen, try using a micellar cleansing water. One with plant-based humectants can help your skin retain moisture. And an oil-free, alcohol-free formula can gently tone and prep your skin for your Epidermal Growth Factor skin care routine. Even the most sensitive skin can use a gentle cleansing water.
Prep Skin for Serums and Moisturizers with an EGF Facial Essence
Next, prime your complexion with a hydrating facial essence on freshly clean, dry skin. An essence with glycerin and barley EGF can help pull in moisture and create a hydrating environment for serums and creams. A great essence treatment brings together the best of a hydrating toner and nourishing beauty water into one lightweight product. Seek out a facial essence that works well on all skin types. Skin care minimalists sometimes use a facial essence instead of a toner and serum. But to reap the full benefits, a serum is extremely helpful.
Use a Lightweight Epidermal Growth Factor Serum
Since everyone loses moisture in their skin during sleep, every skin care routine can benefit from an anti-aging serum. Help your skin restore moisture during the night. EGF made from barley plants is an example of a hydrating element to look for in your serum. It's a cell signaling protein, a moisture-binding ingredient that helps your skin maintain its healthy, youthful appearance. Plant-based EGF from barley plants can help your skin retain moisture and combat visible signs of aging. Seek a simple and pure EGF serum to apply at night while your skin is resting.
Seal In Nourishment and Hydration with EGF Face Cream
You probably wear a hydrating, antioxidant-rich face cream during the day to fight free radicals and protect your skin, but what about at night? It's entirely up to you if you wear face cream at night. You may just need a serum. But if you have dry skin or want extra hydration and nourishment, you should apply a face cream that can be used during the day and at night. A face cream with hyaluronic acid and barley EGF can help your skin retain moisture and plump the look of your complexion. The combination of a serum and face cream with plant-based EGF can help keep your complexion looking smooth and healthy.
It's essential to use products with pure, clean, and effective ingredients. Also, advances in science have brought a whole new approach to helping people restore and maintain their skin's natural vitality. Potentially harmful or harsh elements have no place in your lineup of skin care products.
About BIOEFFECT
BIOEFFECT is a skin care brand specializing in the production of barley plant-based Epidermal Growth Factor using biotechnology. Their Icelandic scientists have discovered that plant-based EGF made from barley applied to the skin helps boost the natural production of collagen and elastin, which are essential for the skin to maintain a healthy, youthful appearance. Barley EGF skin care products from BIOEFFECT are designed to combat visible signs of aging by boosting the skin's hydration, minimizing the look of fine lines and wrinkles, and supporting the skin's natural collagen production. BIOEFFECT only uses pure, clean, and effective ingredients in their collection of skin care products. They take pride in using Iceland's natural resources, including pure, naturally volcanic-filtered water and greenhouse-grown barley plants sown in volcanic pumice instead of soil.
Make the most of your nightly skin care routine with BIOEFFECT at https://www.bioeffect.com/