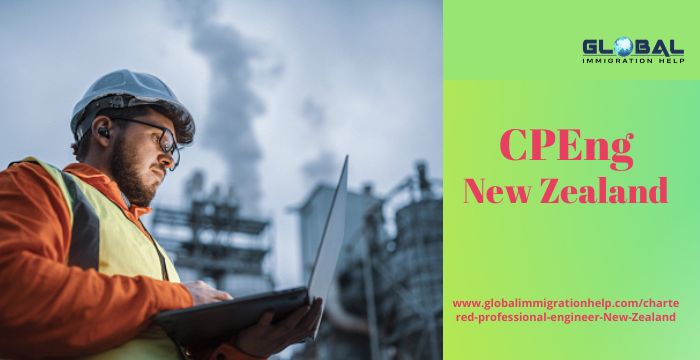 Becoming a CPEng (Chartered Professional Engineer) in New Zealand will help you take your engineering career to the next level. It is because being officially registered by a globally-recognized assessment authority opens the door for countless growth opportunities.
Now, you must be thinking about what eligibility criteria you need to fulfill to attain a Chartership. Besides that, the question of what professional ethics you need to follow must be popping up in your mind. The answers to all these questions lie in this blog, so read it attentively.
CPEng New Zealand:
A CPEng or Chartered Professional Engineer is an experienced and expert engineer. They have gone through and passed an assessment to prove their competency.
Passing this assessment means that you have proven your eligibility for dealing with complex engineering problems. The solution to such problems requires expert technical knowledge. You also need to have a reassessment at a minimum of every six years to maintain your CPEng status.
Being a CPEng shows your New-Zealand specific technical experience. Besides that, it is proof of your expertise at an international level. It is a protected title, and those holding this title must adhere to a Code of Ethical Conduct. Here, in this blog, we have mentioned this Code of Ethical Conduct.
Over the last few years, the Government has been making potential changes to the engineering regulation. In March 2022, Cabinet agreed to a new licensing regime for engineers doing safety-critical work. However, it will take some years for full implementation.
In the meantime, any engineer thinking of becoming a Chartered Professional Engineer must apply for assessment. They need to apply for it even if they need to be licensed in the future.
CPEng eligibility criteria:
The following are the eligibility criteria you need to fulfill to become a CPEng:
You need to have a Washington Accord-accredited qualification (Bachelor of Engineering, Honours), or be capable of demonstrating equivalent knowledge.
Completion of an assessment to show that you fulfill the competency standard.
Adhere to the CPEng Code of Ethical Conduct.
Going through reassessment at least every 6 years for the maintenance of your CPEng registration.
You don't need to be a member of Engineering New Zealand to apply.
CPEng Code of Ethical Conduct:
You need to keep in mind that Engineering New Zealand becomes very serious when it comes to ethics and professionalism. It holds its engineers accountable for their work on behalf of the New Zealand public. Its ethics are based on professional competence, personal integrity and so, and social responsibility. A Member of Engineering New Zealand is subject to the Code and commits to it each year.
Its Code of Ethical Conduct outlines the high standards of ethical behavibehaviorEngineering New Zealand members have to work as per this ethical behavibehavior need to:
Pay attention to the effect on the environment
Take wise steps to safeguard safety and health
Act with competency
Report adverse consequences
Maintain confidentiality
Let others know of the consequences that may come up by not following advice
Behave appropriately
Report breach of Code
All Engineering New Zealand members are subject to the Code. Chartered Professional Engineers are subject to a separate but identical Code. The Code doesn't apply to an engineer who is a member of Engineering New Zealand or a Chartered Professional Engineer.
Engineering New Zealand has a practice note to provide you with the 8 principles of the Code of Ethical Conduct. You should read it to know why ethics are at the core of engineering practice. Besides that, you will also know how ethical practice is important for your reputation by reading it.
The authority has an online module that is available to members. If you are a member, then log in to your member area to access your resources.
How to apply for CPEng registration:
You can apply to become a Chartered Professional Engineer by means Engineering New Zealand member area online. If already a member, you will have access. If not a member, just sign up to access its online area. After that, set your goal. When having done that, it will then be able to recommend the next step for you to attain Chartership.
Assessment:
Before formally submitting your application, the authority will ask you to submit your draft application. You will send it for a member of its assessment to check. It is a very important step that will provide you with feedback on the ways to improve your application. After that, the chances of your name on the CPEng register will increase.
After submitting your application online, a panel of your peers will:
Evaluate your application against international competency standards
Fix a meeting with you
Potentially ask you for further information
Receive feedback from your referees
Write a report that has recommendations to the Chartered Professional Engineers Council (CPEC)