Finance
Corporate Bonds And Sovereign Gold Bonds As Safer Investment Avenues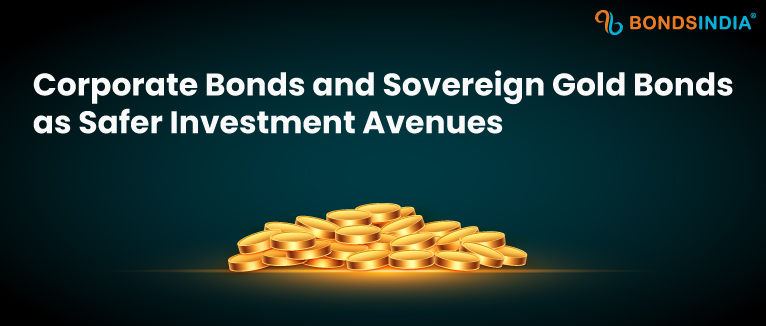 Corporate Bonds And Sovereign Gold Bonds As Safer Investment Avenues
While you would be aware that Demit accounts can be used to buy and sell stocks, do you know about other investment options possible through your Demit account? Corporate Bonds While equity investments can give you high rewards, they do carry some risk elements due to the unpredictable behavior of the market Hence, you must diversify your investments and invest some money in comparatively safer investment avenues like bonds.
Your investment in securities like bonds may give you fewer returns as compared to equities, but these would be more secure. In this article, you will understand how your investment in bonds works out.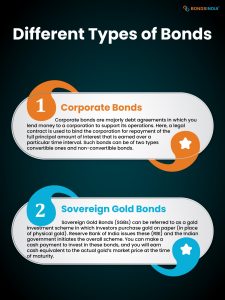 Different Types of Bonds
Corporate Bonds
Corporate bonds are majorly debt agreements in which you lend money to a corporation to support its operations. Here, a legal contract is used to bind the corporation for repayment of the full principal amount of interest that is earned over a particular time interval. Such bonds can be of two types – convertible ones and non-convertible bonds.
The benefits of investing in corporate bonds in India are as under:
  There is no impact of inflation on corporate bonds, and they carry lower risk.
  You can earn good profits from them in a short period.
  These bonds offer a higher rate of interest as compared to government bonds.
Disadvantages of corporate bonds are listed below:
  They carry slightly more risk than government bonds due to the potential danger of default.
  The value of these bonds falls with a rise in inflation or interest rate.
Sovereign Gold Bonds
Sovereign Gold Bonds (SGBs) can be referred to as a gold investment scheme in which investors purchase gold on paper (in place of physical gold). Reserve Bank of India issues these (RBI) and the Indian government initiates the overall scheme. You can make a cash payment to invest in these bonds, and you will earn cash equivalent to the actual gold's market price at the time of maturity.
Advantages are highlighted below:
  With the sovereign gold bond scheme, investors do not have to be concerned about safeguarding physical gold or paying for storage of the same.
  You do not have to pay making charges (unlike physical gold).
  You need not worry about ensuring the purity of gold.
  You can start investment in SGBs with as little as 1 gram of gold.
The disadvantages of SGB investments are as under:
  This scheme does not allow you to hold over 4 kg worth of SGBs.
  If you are seeking short-term investment, the maturity period of 8 years for the SGB scheme might appear quite long, even though you may take premature withdrawal at the end of 5 years.
  This investment option carries an interest rate risk.
Final Word
You need to look for alternate investment options to diversify your overall investment so that you can expand your risk-reward ratio. With some investments in equities, you can look to make some investments in safer instruments like SGBs and corporate bonds. Since investment is a responsible decision, it is better not to make haste. A decision made in haste may result in disappointment.