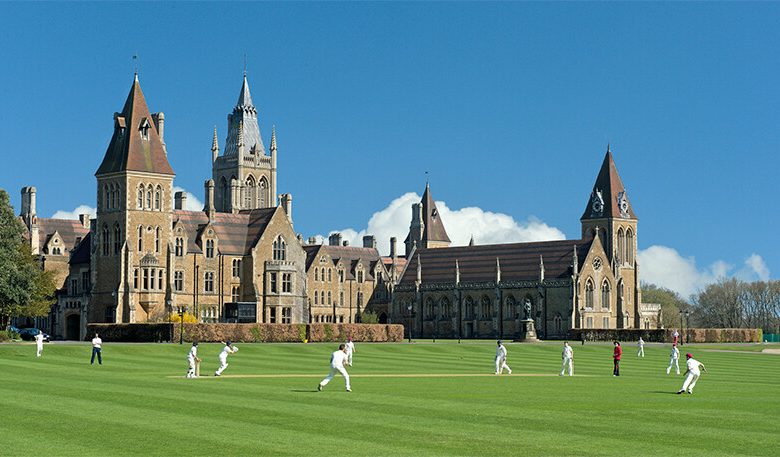 The History of Charterhouse
Founded in 1611 in London, Charterhouse was erected to give 40 poor scholars a chance to forge better lives. Today, IGCSE Charterhouse is one of the UK's leading independent boarding and day schools, IGCSE providing an exceptional learning experience for boys and girls aged 16 to 19.
The term 'public school' was used in the sense of being open to students irrespective of their denomination, parents' profession or locality. It came into existence in the 18th century and was made formal by the Public School Act of 1968. Charterhouse was one of the seven prestigious schools reformed by the Act, along with Eton, Shrewsbury, Winchester, Harrow, Westminster and Rugby.
The belief in education to build better lives is the core of the mission at Charterhouse. It attaches itself to the principles of equality, diversity and inclusion.
The school defies every kind of discrimination, inclusion and malice in any form promoting British values, including democracy, the rule of law, individual liberty and mutual respect, and tolerance.
Charterhouse Malaysia IGCSE
In 2021, Kuala Lumpur welcomed Charterhouse, one of the founding seven British Public schools, into the locality of Sri Hartamas. The establishment of Charterhouse Malaysia presents merits of service, excellence and a sense of community, similar to its British counterpart.
Living by Charterhouse values – A purpose-driven education IGCSE
The academic and pastoral programmes in Charterhouse encourage students to develop their unique strengths and abilities to flourish and become the best possible versions of themselves.
We strive to make the most of the opportunities available to us.
Charterhouse believes in an education that lasts a lifetime; beyond achieving qualifications and passing examinations. It aims to equip its students to lead a purpose-driven life by providing a holistic education based on tradition.
IGCSE The school seeks to instil a sense of character based on compassion, integrity and sound judgement, a commitment to serve society and a readiness to contribute to the common good.
The five core values of Charterhouse include Responsibility, Moral courage, Perseverance, Open-mindedness and Kindness.
Responsibility IGCSE
We promote a sense of responsibility in our students.
Moral Courage
We realise the impact of our behaviour on those around us and strive to leave a positive impact.
Perseverance
We teach our students to persevere in the face of adversity. We encourage IGCSE to work hard and overcome challenges, learn from mistakes and be the change that the world needs.
Open-mindedness
We are courageous to take up new opportunities and accept the perspectives of others.
Kindness
We are accepting of ourselves and our abilities, and are considerate of the needs of others.
Inspired by tradition and informed by contemporary thinking, Charterhouse gives students the skills to make them future-ready.
Instilling Carthusian values within a contemporary campus
We have developed the four archetypal learning spaces (the campfire, cave, watering hole, and mountain top) identified by Thornburg in our school using cutting-edge design and materials.
The 'campfire' at Charterhouse Malaysia is a classroom where students gather to listen to the teacher, ask questions and learn from each other. The notion of 'cave' refers to the library and quiet corners in the school where students can withdraw from the noise and reflect on their learning.
These are informal spaces where students can get together and share ideas, collaborate and learn from each other. It is the 'peak experience' where students demonstrate knowledge and subject mastery. These are spaces that include auditoriums, gallery spaces and multimedia networks.
The contemporary design of the learning spaces at Charterhouse IGCSE allows movement and flexibility. This, in turn, leads to increased social engagement, improved concentration and better academic performance.
The community at the heart of the school
Charterhouse is located in the vibrant hub of Sri Hartamas and in close proximity to the cosmopolitan neighbourhood of Mont Kiara and Solaris, an area with a significant expatriate population and an international outlook, much like the school itself.
At Charterhouse, we believe in fostering a strong sense of community. Be it the campus, learning spaces or curriculum – the school encourages connections.
Our unique and robust curriculum inspires them to be future leaders, ready to take on the complexities and challenges of the changing world courageously.
Our training of the mind through the Spectra Smarts approach helps them develop their full intelligence,
design thinking teaches them to solve problems creatively and our independent learning projects,
combined with the Charterhouse Forum, allow them to collaborate, work in teams and get active in the
community as they learn valuable life skills preparing them for a smooth transition into university life.