Services
Benefits of Food truck wrapping for your business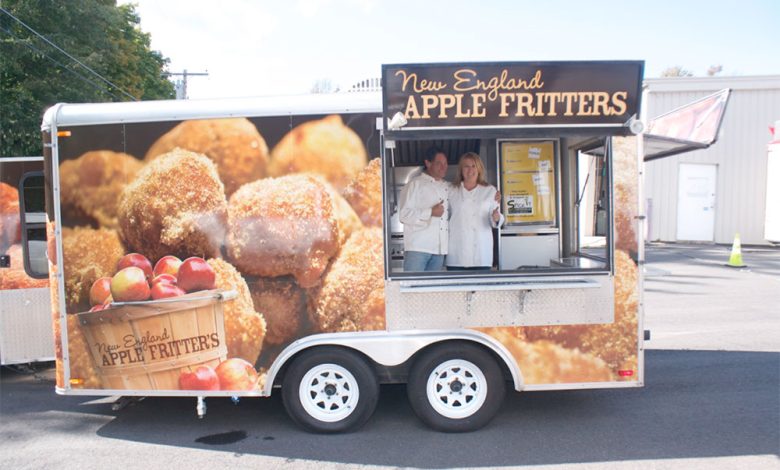 What are the essential things to be included in food truck wrapping?
If you are planning to get a truck wrap, one of the most important things is to decide the design. The design must be appealing and perfectly fit your target audience's needs. The wrap must convey your brand image in a good light with the services you are offering. Your potential customers will judge your brand based on your food truck wrapping, hence you must design your wrap carefully.
There are a few elements that you must include in your food truck wrapping:
Color:

It is best to prefer bright attractive colors to drive more potential customers to your food truck. You should also add important details such as your name, logo, and the services you are offering. The color should be complementary to the services that you are providing. It should not be too messy, the design and logo must be clear and attractive.

Style:

Deciding the perfect style for your food truck can do wonders for your business. In today's world of creativity and trends, make sure to select the most trendy style. If you are serving a certain cuisine or any regional food, you must decorate your warp with the same essence. This will attract more specific customers to your food truck.

Logo:

Your logo on the food truck wrap must be bold and large, this is to facilitate people to notice it from a distance. The logo must be placed on both sides of the truck to ensure good visibility. This will help the customers to remember your logo and brand name.

Contact:

Your food truck wrap must contain your email, phone number, and social media or website as well. Your food business will appear more trustworthy if you have a strong online presence. Many restaurant menu printing includes contact information to enhance their online presence and attract more customers.

Pattern:

A pattern can enhance the appearance of your truck wrap immensely. These can be bold lines or stylish images. It should match your theme and menu. Brightly colored images and stripes will drive in more potential customers as creative designs make the wrap different from any of your competitors.

Point of interest:

In today's world of social media, where you can see many influencers or photographers walking around, it is best to keep an attractive mascot or image. This will encourage people to click pictures and thus expand your reach. It is one of the most influential ways of attracting your potential customers. This is like free-of-cost publicity for your business which can prove to be enormously profitable for your business.

Theme based truck wrap:

If you are setting your wrap on a particular theme, it will facilitate you to promote your business easily. If you are serving regional food, it is best to create a wrap that shows your regional dishes, places, and the famous food from the place. You can even choose the color depending on the various themes. The exterior and interior design should speak for your services and theme.

Start with a  great first impression:

When it comes to running any kind of business, the first impression is the deciding factor for anyone passing through the street. You must put an eye-catching wrap that attracts people to enquire and eventually make a purchase. In the case of a  food truck, you must put the most delicious items on the display. You can even write the ingredients with a delicious picture of the food item. From the style to the menu, everything should be visible at first look. You must keep your food truck more attractive than your competitors to avoid losing any customers to them. You should mention all the food items that you serve and the company name. Mentioning a company name with the proper contact details will generate trust in the eyes of your potential customers. Your exterior design is nothing but an introduction to all the people who are passing by or coming in contact with your truck. You should also add motivating quotes, stating why they must try your food. The slogans will encourage you to check out your menu and try out any one of the dishes.

Expand your audience:

Food trucks are not static and hence this is one of the benefits that come along with trucks. Since the food truck is always on move, it can catch the interest of many potential customers. Food truck wraps are one of the easiest forms of advertising that can drive in more customers. The wrap works the same as restaurant menu printing, advertising the dishes on the display. If you are investing in an attractive food truck wrapping, you can be assured of the profit it will bring.
These are the most important benefits that you will get by creating an attractive wrap for your food truck. Lightbox printing is also getting more popular by day because of its attractive advertisement. If you are looking for the best food truck wrap in your neighbourhood, make sure to appoint a professional to do the job. An experienced professional will have the experience of creating the wrap for other trucks and thus they can design the best wrap for you. Make sure to mention all the points given above to optimize your wrap for attracting more potential customers.
Read More: How to Find the Best Commercial Painters in Sydney?