Business
4 Essentials for Your Simple Skin Care Routine, Including Vegan Sunscreen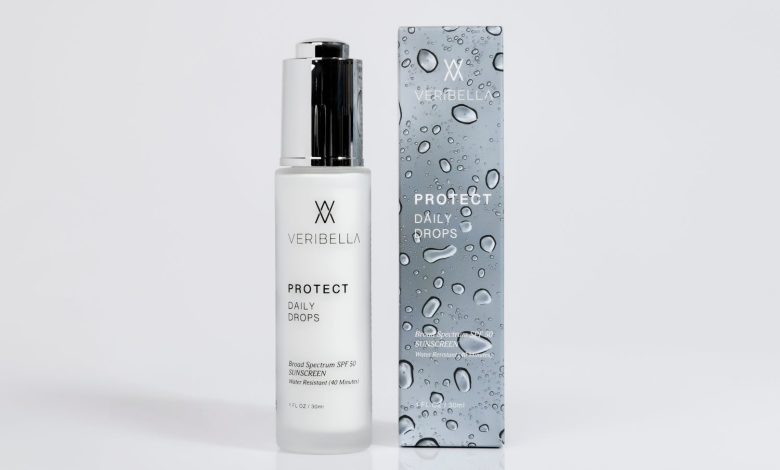 Life is complicated, but your skin care routine doesn't have to be. A quick morning skin care routine may be exactly what you need to enjoy radiant, healthy-looking skin throughout the day. Uncomplicated solutions to healthy skin actually exist. So, don't compromise when it comes to the right skincare products. Today there are great hyper-clean, high-performance, and even luxurious formulas that deliver results you can see and feel. From cleansers that don't strip your skin to adaptogen toners, and a multitasking vegan sunscreen serum, Do you have the products you need to start your day off right? Every day is a good day for clear skin, so try the following four steps with these specific products.
Step 1: Cleanse
Your facial cleanser is an important choice because many conventional options are made with harsh scrubbing agents that disrupt your skin's delicate balance. Your cleanser should not strip your skin of the natural oils in the skin but cleanse at the same time. Look for a cleanser that you can use morning and at night and one that effectively removes excess oil, dirt, sweat, and other pollution from your skin while leaving skin soft. A gentle balancing wash is best for all skin types, including sensitive skin. An effective cleanse also sets your skin up nicely for the rest of your routine.
Step 2: Tone
Are you ready for a fresh take on your facial toner? Gone are the days of high alcohol toners or expensive ineffective formulas. Say hello to the support your skin needs with an adaptogen toner, a fresh elixir that you mist onto your skin after cleansing. Adaptogens target redness and signs of surface stress to help balance your skin's pH levels. The right adaptogen toner also prepares your skin for actives from other treatments like serum and to receive more effective hydration. If you're still using heavy, alcohol-based toners, it's time for an update. Fortunately, advances in skin care mean you can like a high-quality adaptogen toners to aid in healthy skin function.
Step 3: Protect with Vegan Sunscreen
It's time to include a multitasking wonder in your routine. In one easy step, you can nourish, hydrate, and protect your skin with the perfect serum. The best product you can find is a mineral based, hyper-clean, vegan sunscreen with SPF 50 for daily wear. Search for a premium SPF serum made with non-toxic ingredients that doesn't leave a white hue on your skin like a thick, sticky sunblock and is safe for the environment. A great vegan sunscreen serum goes on clear and keeps your skin hydrated, as a serum should, while also providing antioxidant and full spectrum UVA/UVB protection. It's essential to wear sunscreen each and every day to protect your skin. After all, the sun is the largest contributor to visible signs of aging. Guard against it by giving your skin comfortable, easy-to-wear coverage.
Step 4: Boost
Here's the last gem in your simple skin care routine: a lash and brow serum. Clean, well-made lash and brow serums deliver active ingredients that allow for optimal absorption while being gentle. It's important to select a clinically-proven lash and brow serum that is made with clean, non-toxic ingredients. Look for a serum that promotes dense growth at the lash line for fuller and longer lashes while also helping you achieve fuller, fluffier brows in one product. Additionally, a great lash and brow serum also strengthens and conditions your lashes and brows throughout their entire growth cycle so that you reduce shed while also promoting growth. In the simplicity of a single swipe of your lash and brow serum to each lash line and brow, morning and night, you should start to see results in as little as two weeks to 30-days. With that final touch, your simple and effective skin care routine is complete!
You are not alone in your search for your best, healthiest, and happiest skin. You're not looking for just any skin care products—you're searching for innovative solutions to optimize your skin health. Get the results you want with hyper-clean, safe products made to multi-task, reducing time in your routine.
About VERIBELLA
Start your journey toward finding real, uncomplicated solutions for healthy skin with VERIBELLA. This innovative brand offers hyper-clean, safe, and concentrated actives—that delivers real results for your skin. VERIBELLA understands that finding the products that work best for you can feel overwhelming in the vast and often crowded beauty space. That's why VERIBELLA's clean skin care products are designed to be effective, luxurious, and always deliver on their promises. Achieve your healthiest-looking skin with targeted products made for all skin types. They make it easy to find the perfect skin care routine. Browse their Morning and Evening Routines. You can choose targeted essentials like their Lash and Brow Serum or their MAGIC MINUTE MASK. When you want skin care products that help you reimagine your daily routine and deliver real results, trust VERIBELLA.
Enjoy a clean, uncomplicated skin care routine with help from VERIBELLA at https://veribellainc.com/