Business
12 Best Website Builders For Creators And Social Entrepreneurs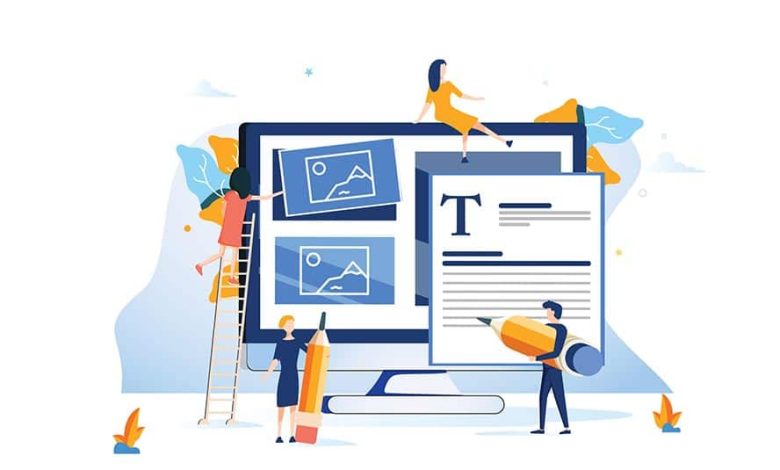 Do you require a simple website for your company? Are you looking for an eCommerce website builder or a developer? Undoubtedly, online presence plays a huge role in today's world. According to Thrivemyway, 36% of all businesses are making their sales online.
However, the hassle of getting your website can be daunting. Nevertheless, the availability of website builders makes the work easy. So, first, you need to determine what type of website you require and begin researching website builders that meet your expectations and requirements.
But, if you are unable to choose the perfect website builder. This leads us to the next section, which gives you factors for selecting a website builder.
Factors To Consider While Choosing a Website Builder
When selecting a website builder, there are a few factors to consider.
First, ensure that the builder is simple to use and comprehend. Nothing is more frustrating than attempting to develop a website and becoming overwhelmed by the process.
Second, ensure that the builder offers all of the functionality you require. You don't need a builder with all the advanced features if you want a simple website.
If you need a more complex website, be sure your eCommerce website builder includes all the required features.
Finally, make sure that the pricing is reasonable. Several excellent website builders are available, but they all come at a cost. Before you choose a builder, be sure you're receiving good value for your money.
You can pick the best eCommerce website builder considering the points mentioned above and get your ideal website for your business in no time.
So, why wait? Choose the right website builder from the below-mentioned list and strengthen your roots in the digital world!!
1. Shopivana
Shopivana is a website-building platform that also offers an online store-creation tool for businesses of all sizes. It provides business owners and startups with a scalable platform, a simple process, and a plethora of functionalities—all built in!
Also, the platform offers various other features, including marketing tools, shopping carts, product pages, etc., that you can use to promote your business, strengthen your roots in an online world, increase sales, and retain customers.
Thus, it can be the ideal choice for both businesses that want to sell online but have a budget and time constraint for developing the website and for existing ones who want to add eCommerce functionality.
2. Podia
With no transaction costs and an all-in-one website builder to sell courses, webinars, downloads, and communities, Podia is one of the most creator-friendly platforms on the market.
Read More:- How to Clean Window Tracks?
Moreover, this platform can also build your amazing website in no time. From selling products to hosting a community, it offers everything to the user.
3. Glide
Glide is unique when it comes to website building. The platform is capable of converting spreadsheets to an actual working website or app.
Sync your data, or start over. Whether the data is stored in Airtable, Excel, Google Sheets, or another data source, the majority of your software is developed using data that you already have. Moreover, you can easily make alterations because it's very convenient to use.
4. Squarespace
Squarespace is the simplest way to create a website that looks professional and beautiful. Thanks to its drag-and-drop tools and customizable layouts.
It's all-in-one platform enables you to create a website, register a domain, and start selling goods or services all from the same place.
5. Duda
Duda is also a web design platform that offers various client management tools for managing and building websites at a scale.
Moreover, the platform doesn't charge any commission fee and is very cost-effective, which makes it the ideal choice for your business.
The platform also offers drag-and-drop builder features with exceptional customer support. However, it needs improvement in terms of designing a website for smartphones.
6. Hubspot
Hubspot is a comprehensive yet simple-to-use content management system that allows organizations to develop and manage website content quickly.
It gives users all the tools they need to generate and maintain website content, such as a drag-and-drop interface, a WYSIWYG editor, and more. Furthermore, it also contains a plethora of tools and plugins to expand its capabilities, making it a versatile platform for companies of all sizes.
7. WordPress
The platform is a content management system (CMS) that allows you to start from scratch or upgrade an existing website.
Moreover, it is simple to use and offers numerous features, making it an excellent choice for novice and experienced users. Also, the platform provides customization, which allows the user to choose the design and feel according to their brand.
Furthermore, it is a free and open-source platform, so anyone can use it and contribute to its development.
8. Ghost
A ghost is a sophisticated tool that allows new-media artists to post, share, and monetize their material. It includes current tools for creating a website, publishing content, sending emails, and offering paid subscriptions to members.
Moreover, you can go even further with the marketplace's hundreds of custom themes or create your own entirely bespoke design from scratch.
9. Book Like A Boss
The world's first landing page builder that is geared for conversions, sales, and bookings all under one roof. The free 14-day trial gives you an unfair advantage in growing your business.
Get high-converting booking pages that convert your visitors into appointments and sales, allowing you to focus on running your business.
10. Strikingly
Strikingly is an eCommerce website builder that allows users to create simple, stunning websites without coding quickly.
The designs have a contemporary appearance and look great on smartphones and tablets. Moreover, you can also improve the mobile experience by including a mobile action, such as a simple "call" or "send email" button.
11. Webflow
Webflow is a web development tool that enables anyone to construct responsive websites using a drag-and-drop visual editor that generates clean, semantic code in the background.
Moreover, the company provides several tools aimed at letting customers get started with a beautiful, fully-customized website without compromising freedom or constraining users into molds made by pre-built templates.
12. Framer
The tools provided by Framer make it simple to build expert websites while yet offering best-in-class online speed. Web pages with text, links, media, and animations can be made without any code.
Furthermore, its straightforward drag-and-drop interface makes it easy to add more options to your designs.
Conclusion
Having an adequate best b2b ecommerce platforms for small businesses is insufficient as your business grows. Therefore, a website builder with easy scaling-up add-ons is worth your original investment.
Website builders like Shopivana offer customers incredible resources, including a customizable platform, marketing tools, and many choices to groom your website. It rates the top on other characteristics as well—like usability, price, search engine friendliness, etc.
So, choose the best website builders to make your online presence effective and promote your website content on social media platforms to attract consumers.